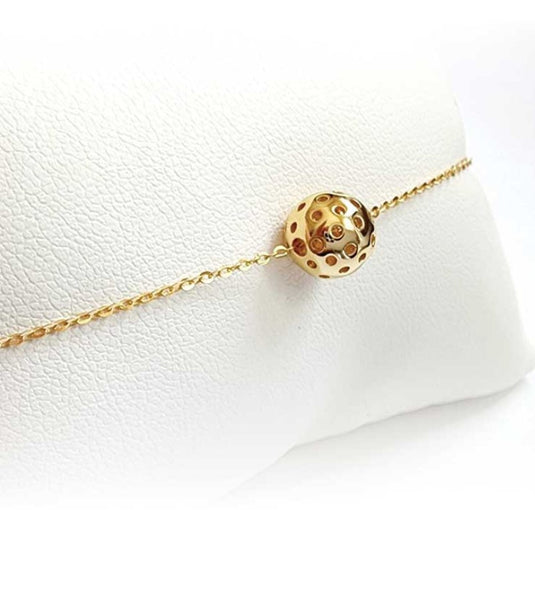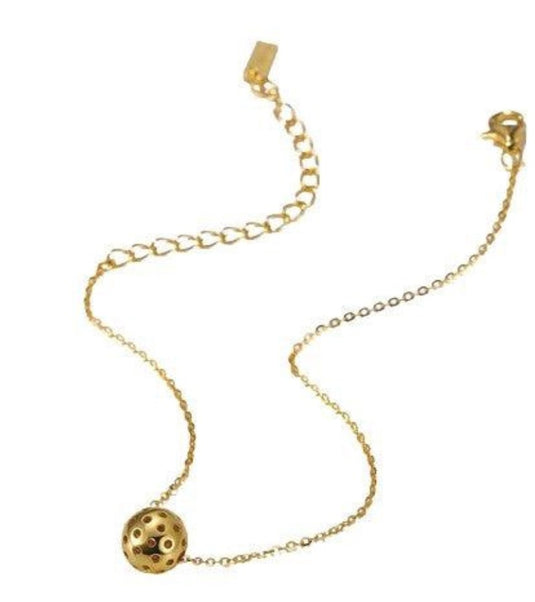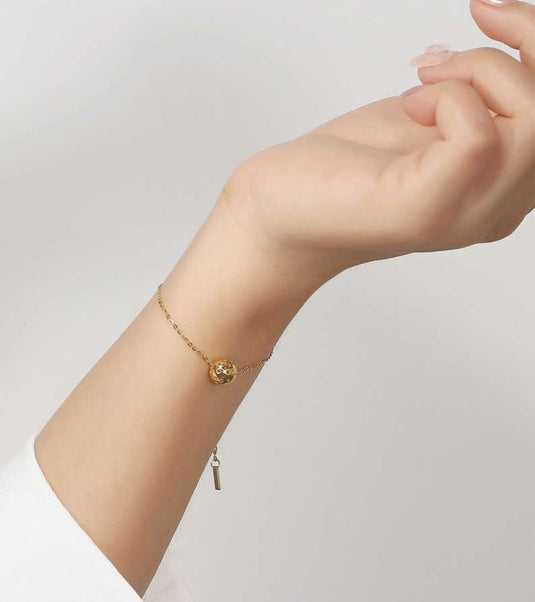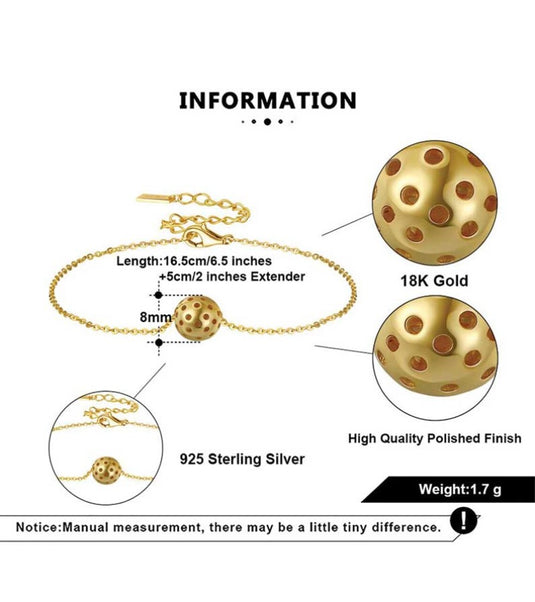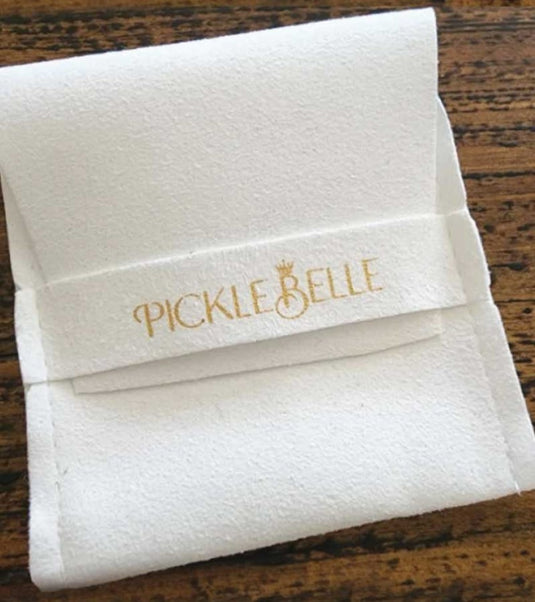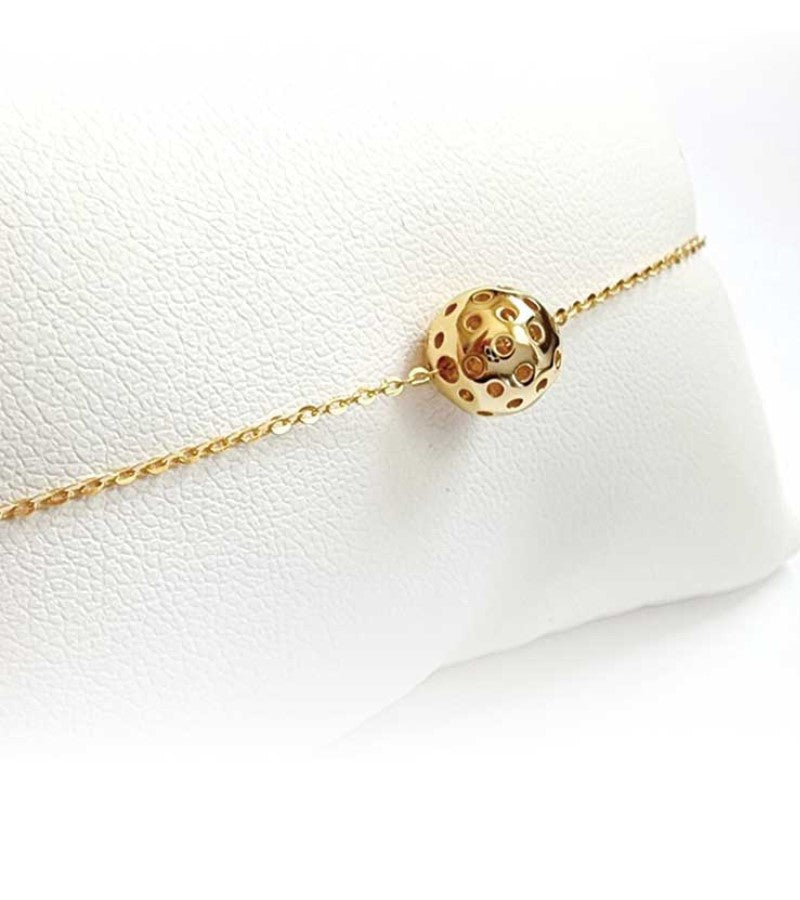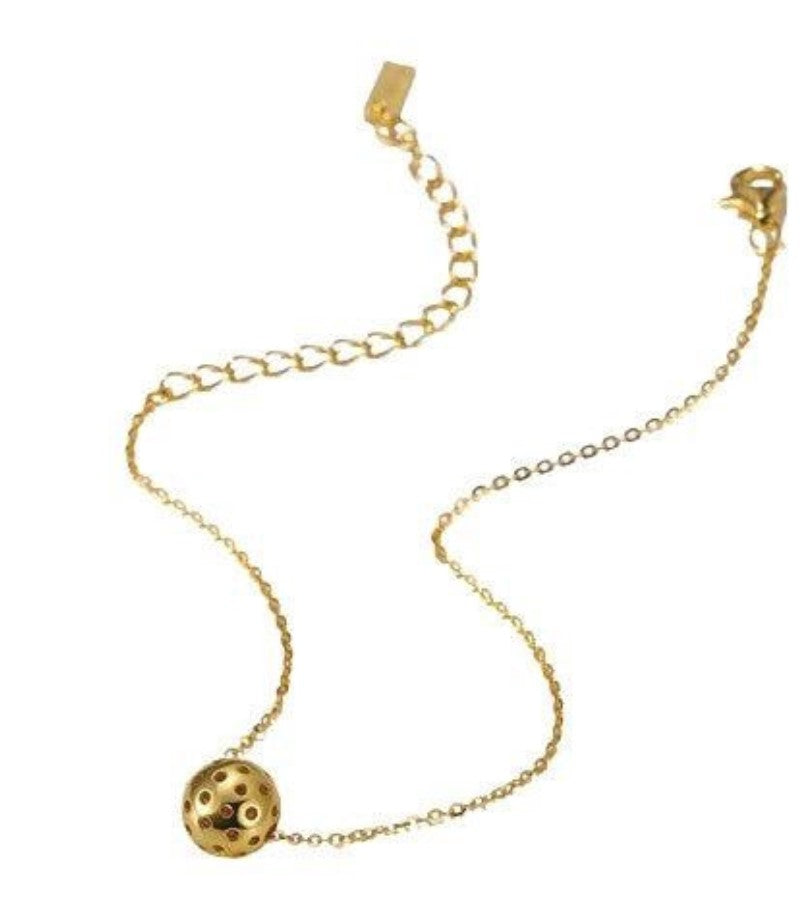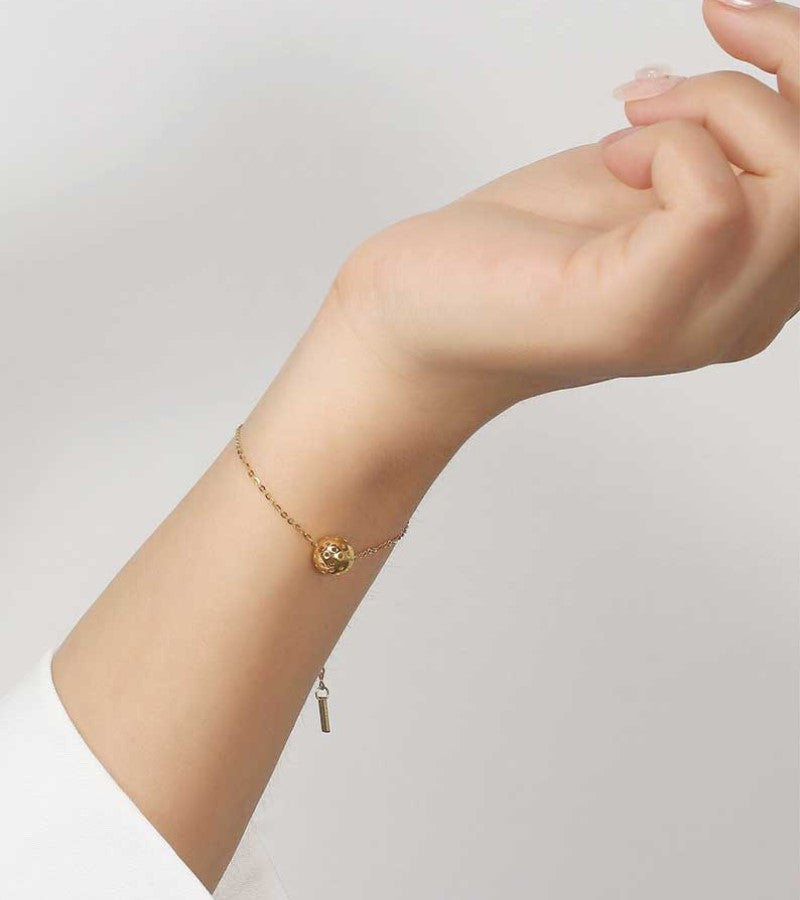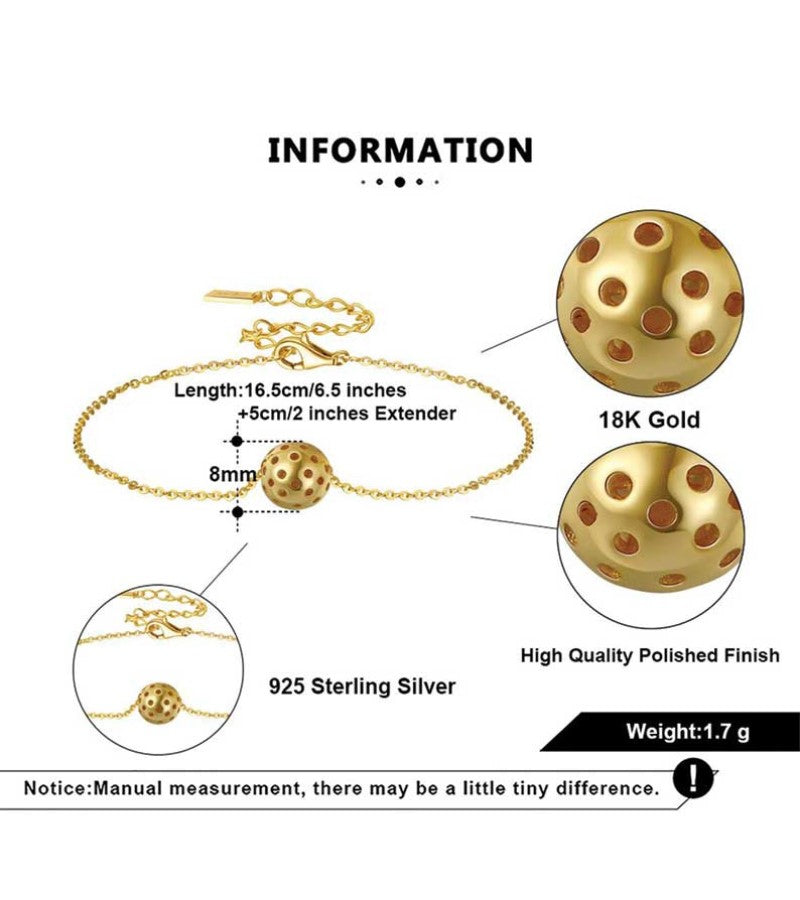 Picklebelle Baby Belle Pickleball Gold Bracelet
Made in the USA!
The cute Baby Belle Pickleball single ball Gold Bracelet is the perfect easy-to-wear piece for everyday and every play. A visually accurate micro pickleball in gold, moves along the dainty gold chain. Made from 14K gold over sustainably sourced sterling silver, this piece has sporty and whimsy. The delicate but sturdy chain adds a touch of traditional style. We made this piece 6.5" with a 2" extender to keep it versatile! Every piece of jewelry is carefully placed on a display card and set in a custom branded microsuede pouch, we include a pretty PickleBelle enclosure card as well. A PickleBelle Designs Exclusive. 100% original design by an avid pickleball player!
Features:
6.5" long with a 2" extender 

Made from 14K gold over sustainable sourced sterling silver
Made in the USA!