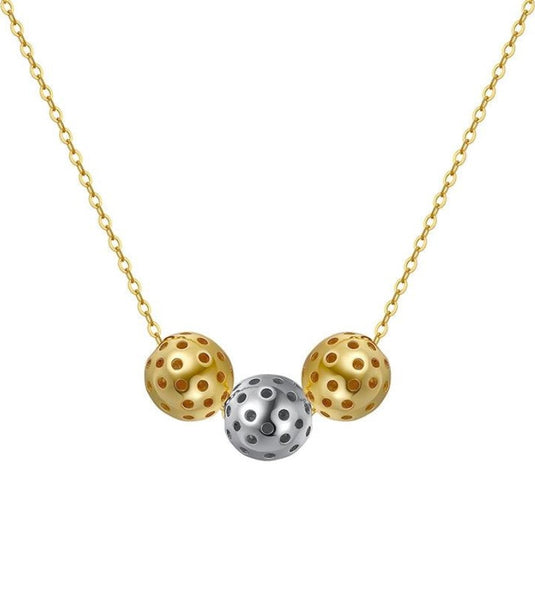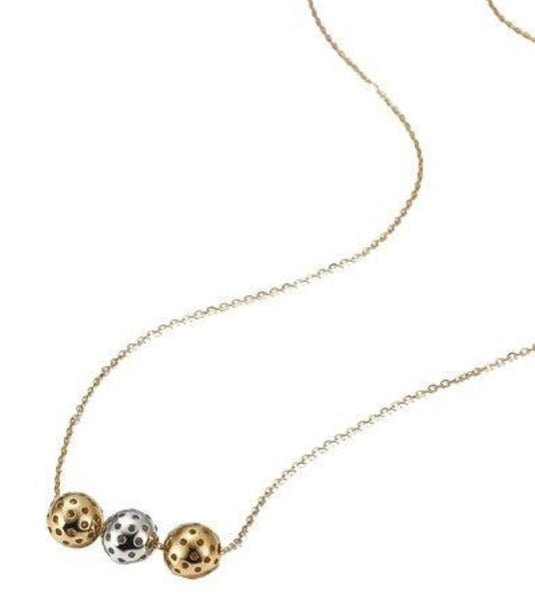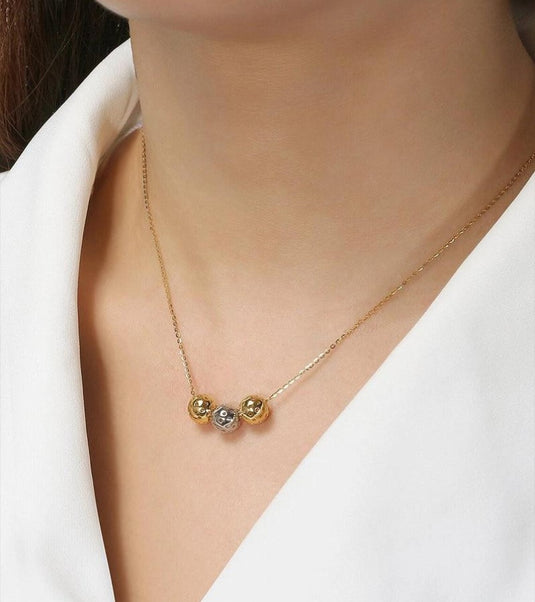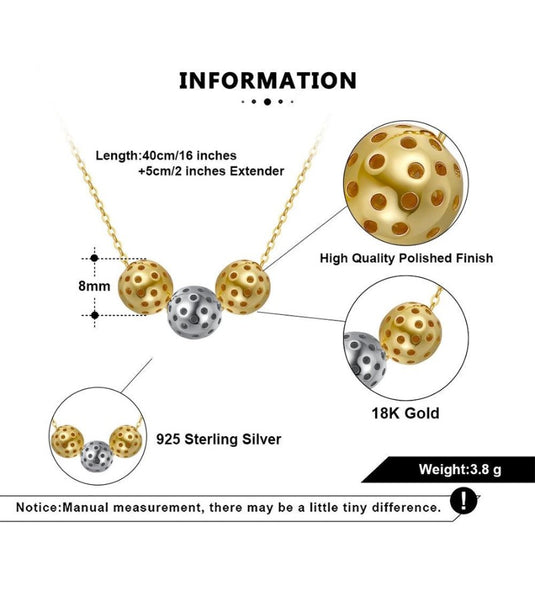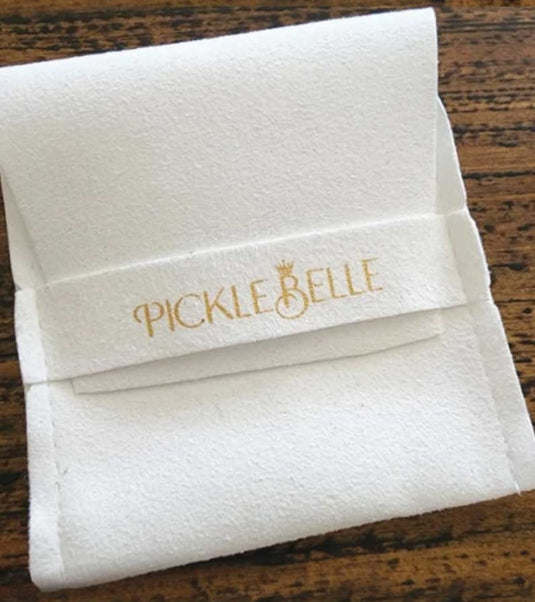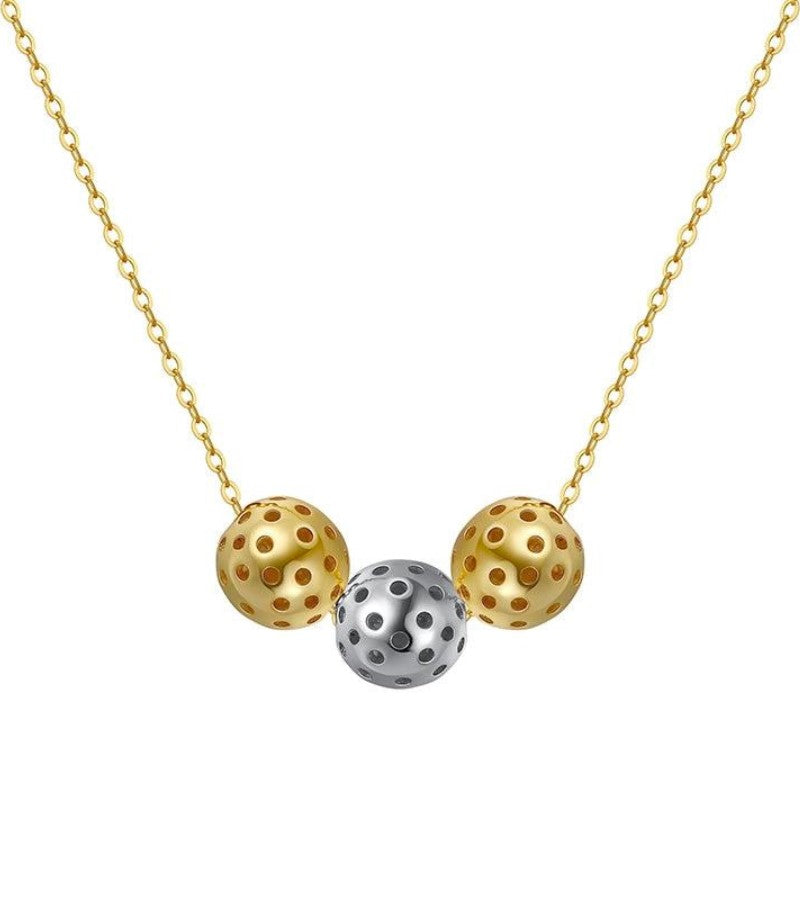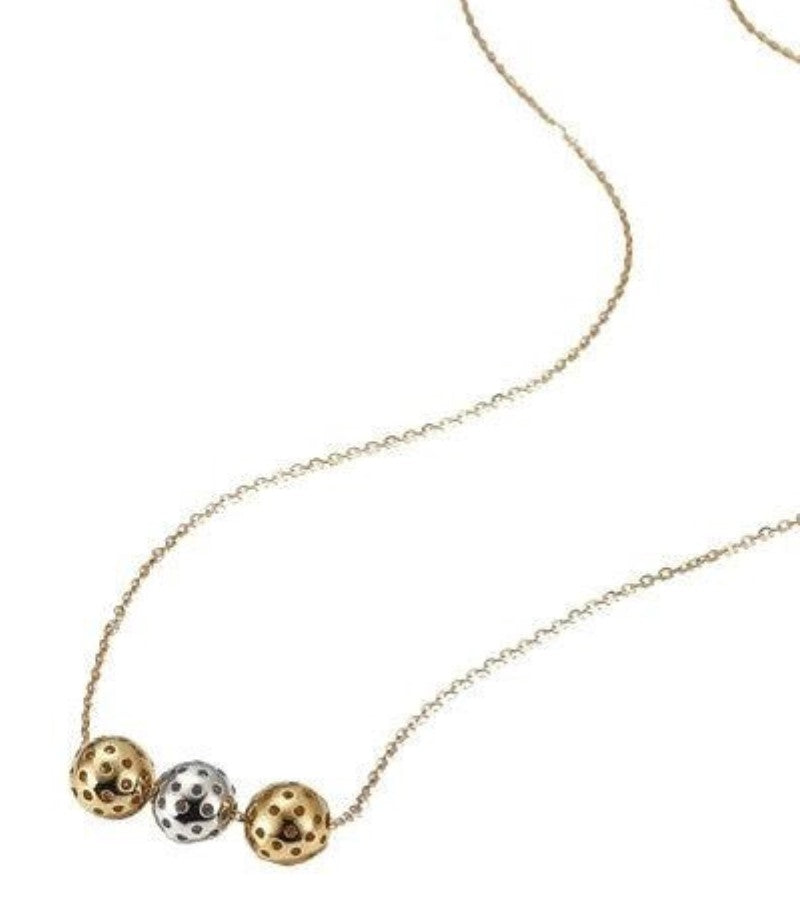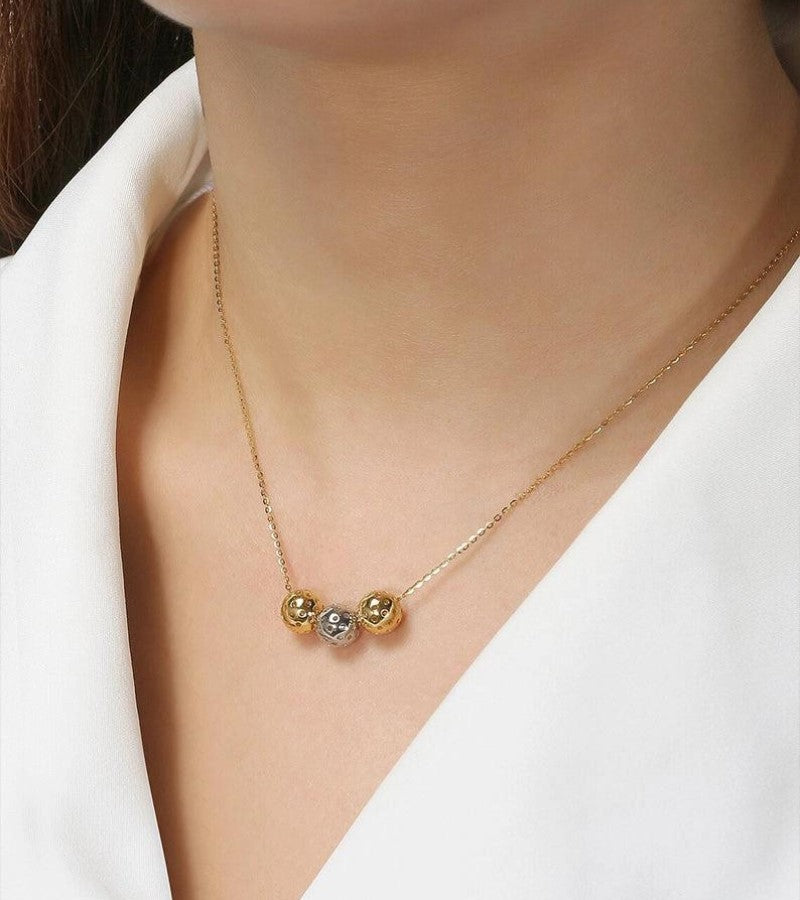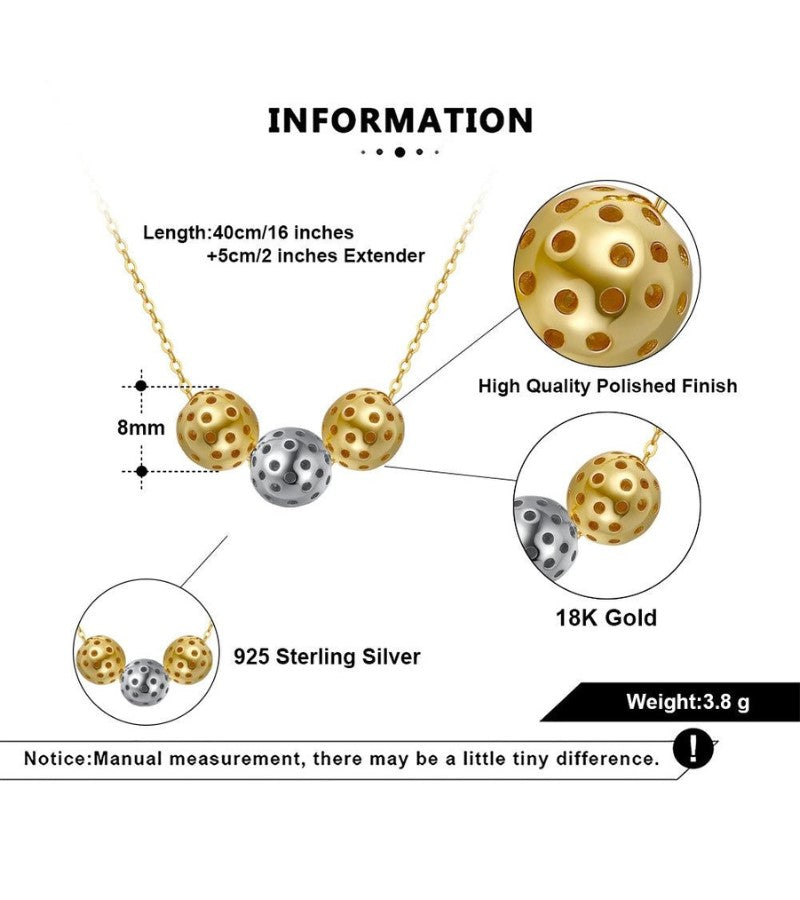 Pickleball Trio Gold Necklace

This Pickleball Trio Three Ball Necklace Gold + Silver is the perfect easy to wear item for everyday and every play with visually accurate micro pickleballs in gold and silver moving along our dainty chain. Made from 14k gold plating over a base of sustainably sourced sterling silver, this piece has a warm finish and whimsical style. We made this piece 18" with a 2" extender but you can shorten it up to 16" as well - so versatile!
Every piece of jewelry is carefully placed on a display card and set in a custom branded microsuede pouch, we include a pretty PickleBelle enclosure card as well.