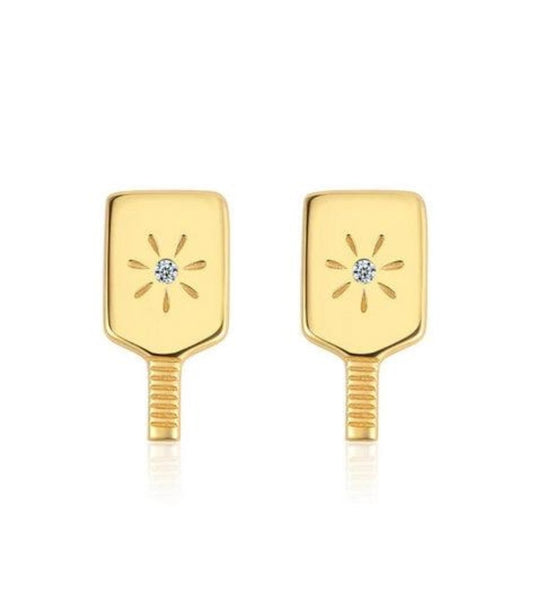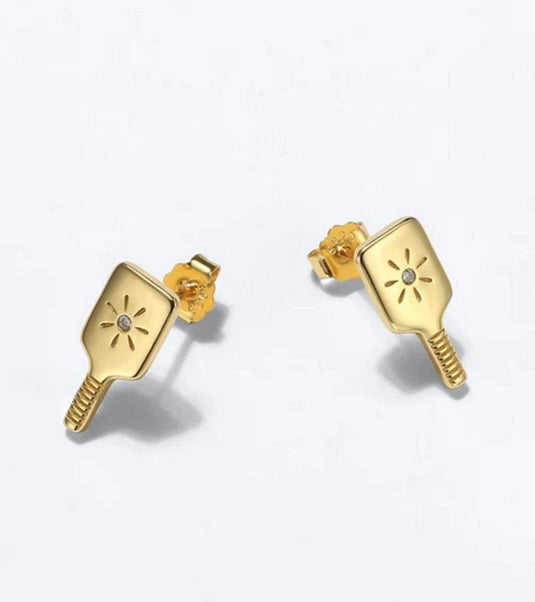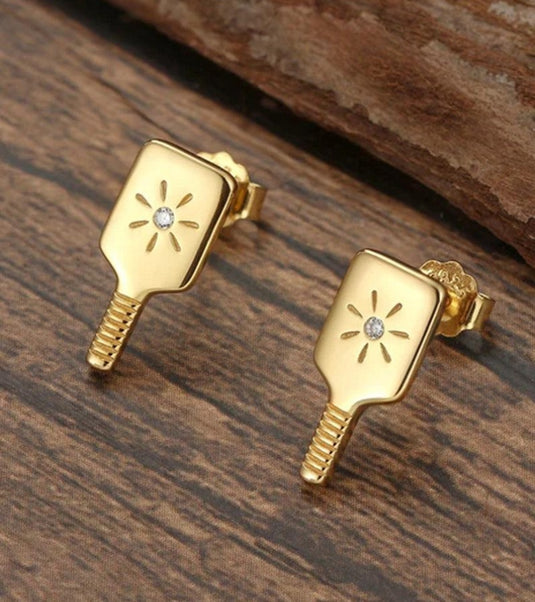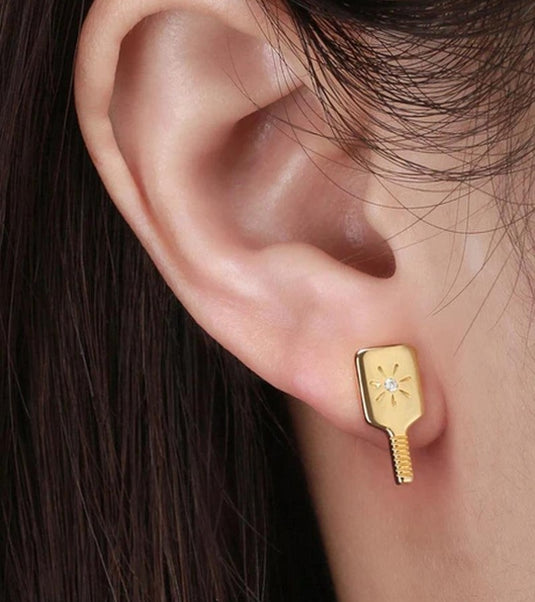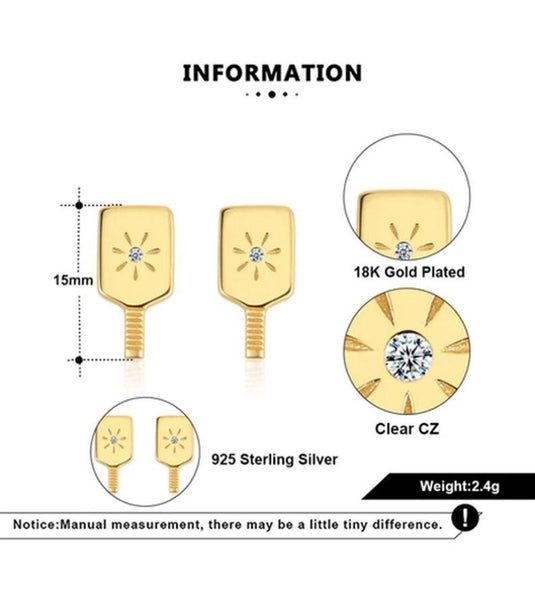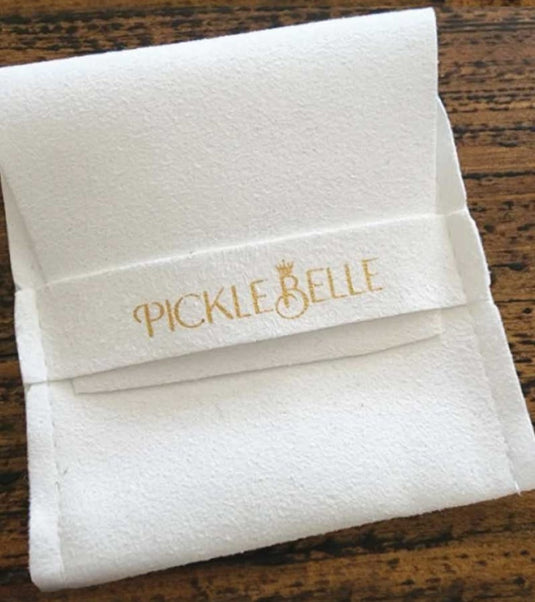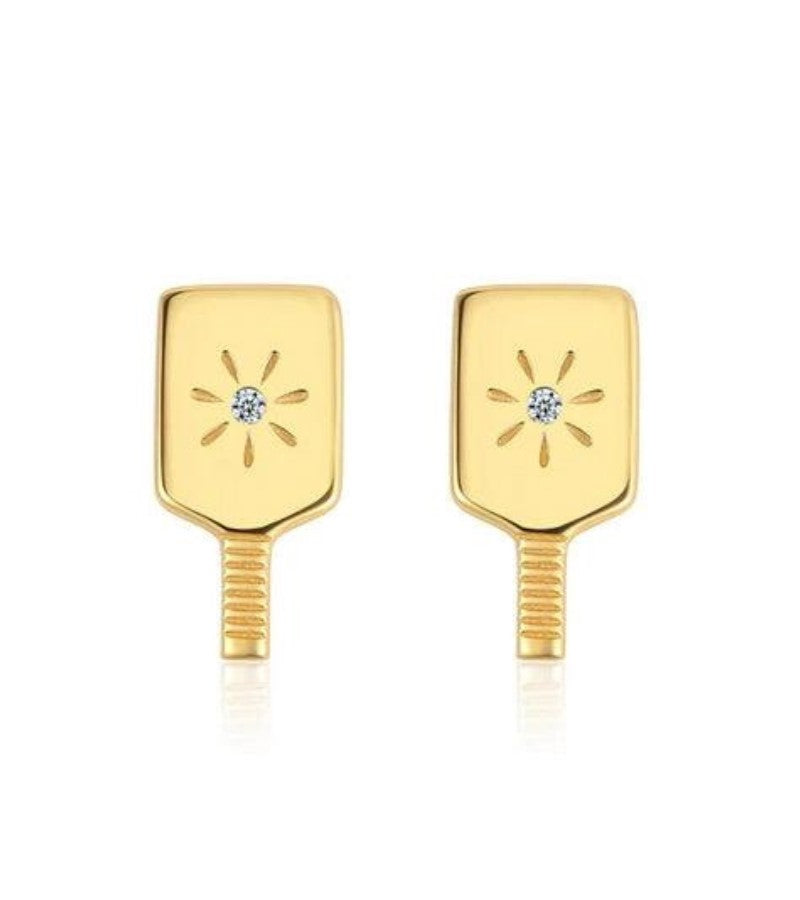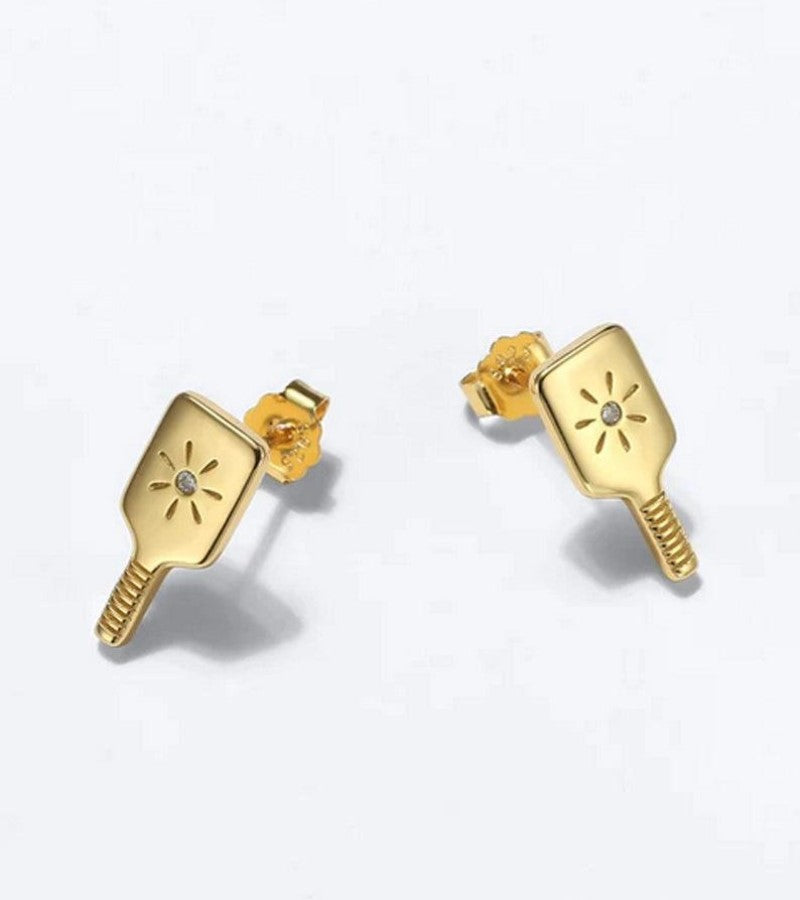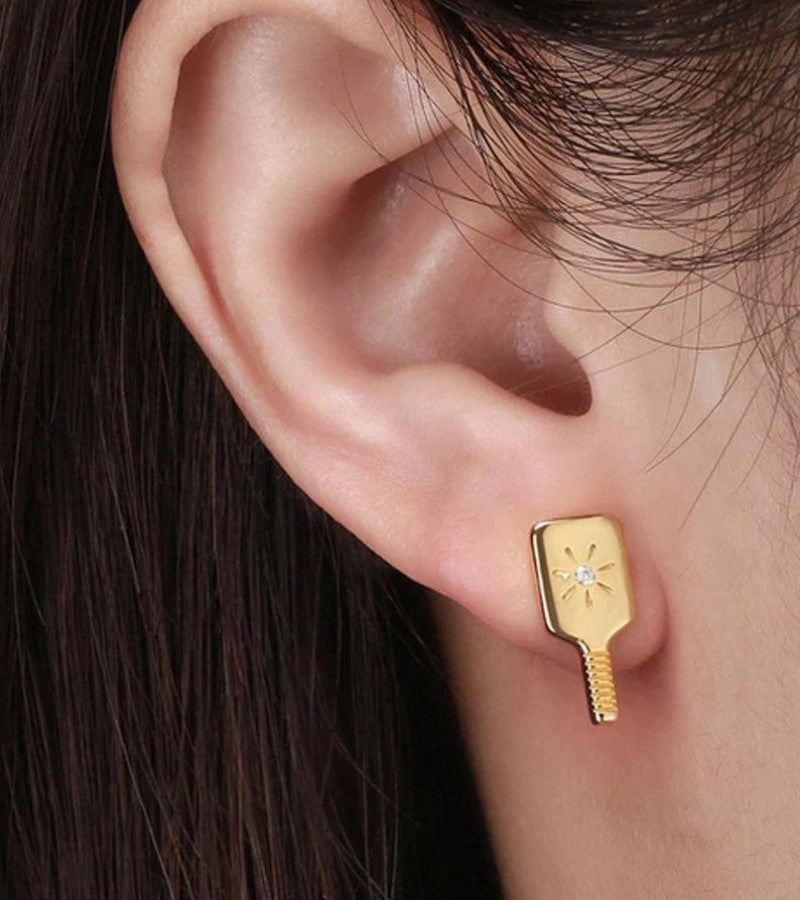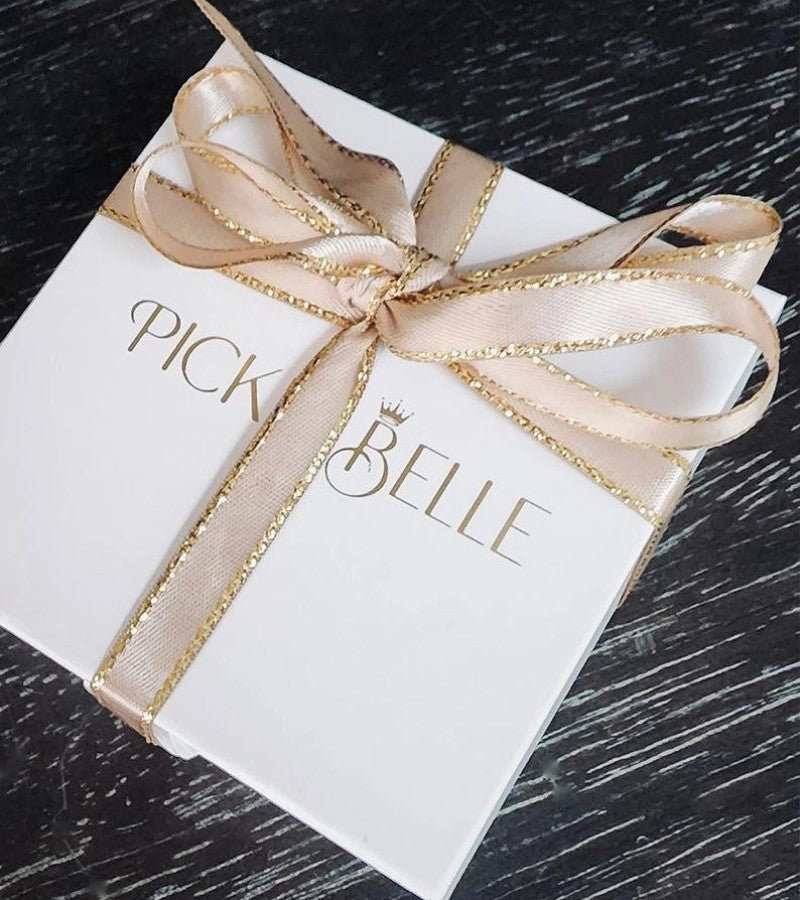 Pickleball Paddle Stud Earrings Gold
A pair of perfect Petite pickleball Paddle Stud Earrings in Gold with a crystal impact burst. When you want to keep a pickleball paddle close by but it's just not convenient 100% of the time, these perfect petite paddle replica stud earrings can stand in just fine! Elegant in style, cute as can be up close. Made from 18k gold over sterling silver, we added a crystal centered starburst for a volley effect.
Comes in a custom jewelry box with microfibre pouch and enclosure card.