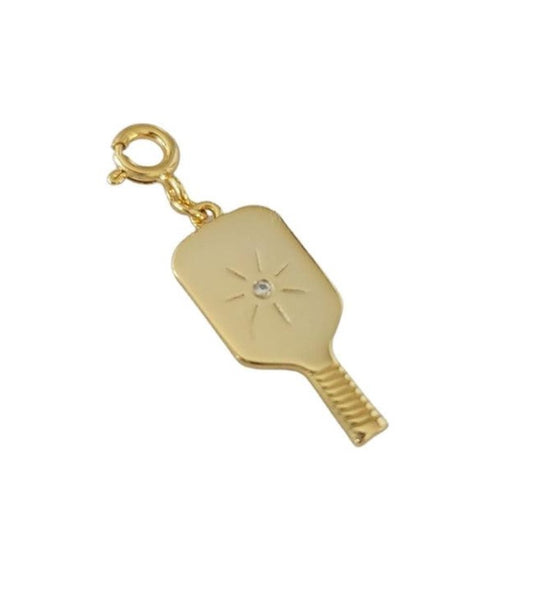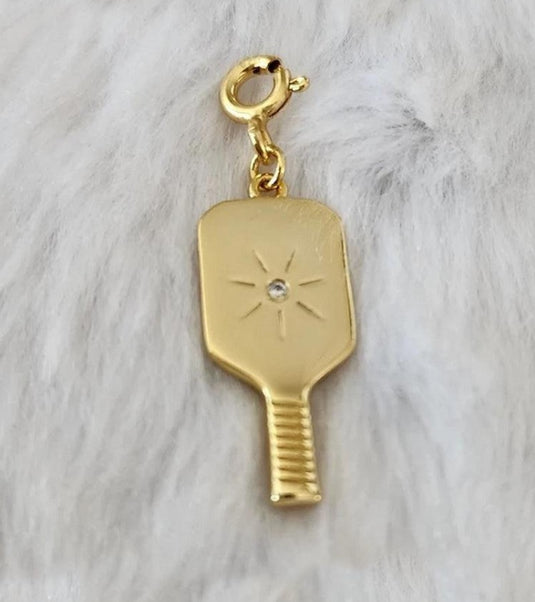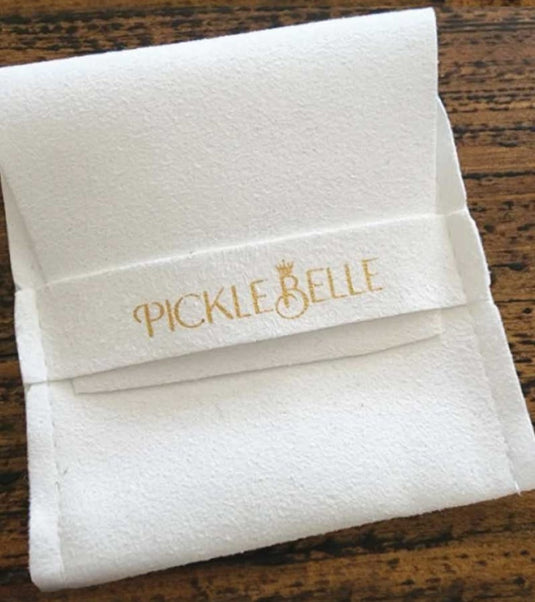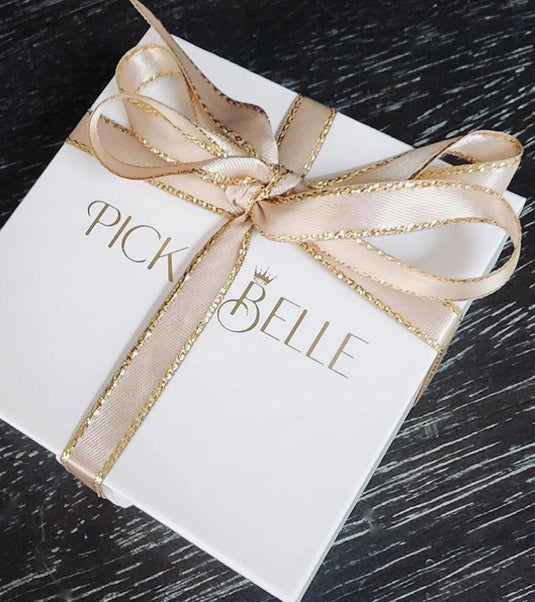 Pickleball Paddle Gold Charm
Our perfect little pickleball paddle as a charm! You will love this paddle charm! Made from 18k gold over sterling silver, the design is so authentic. We gave the 'sweet spot' a small crystal and starburst design. Comes with a dainty spring clasp to add on to our link bracelets or any necklace - start collecting them! 3/4" long.
Every piece of jewelry is carefully placed on a display setting inside a custom branded jewelry box and comes with a custom branded microsuede pouch, we include a pretty PickleBelle enclosure card as well. A PickleBelle Designs Exclusive. 100% original design by an avid pickleball player!