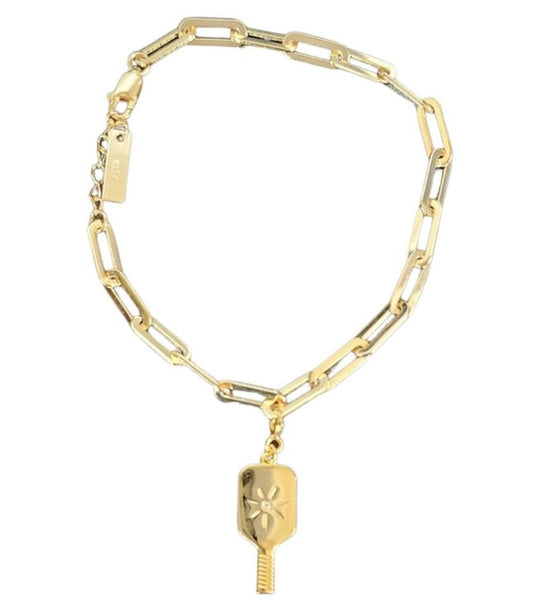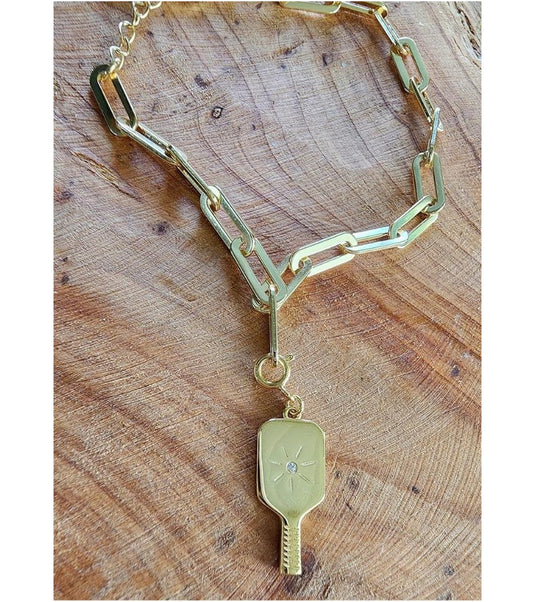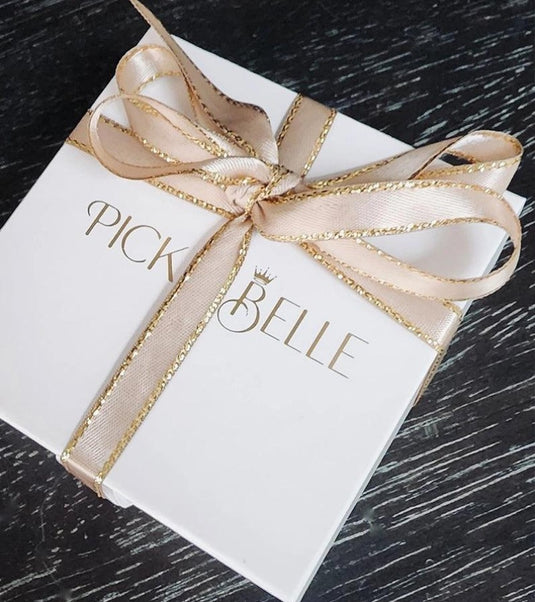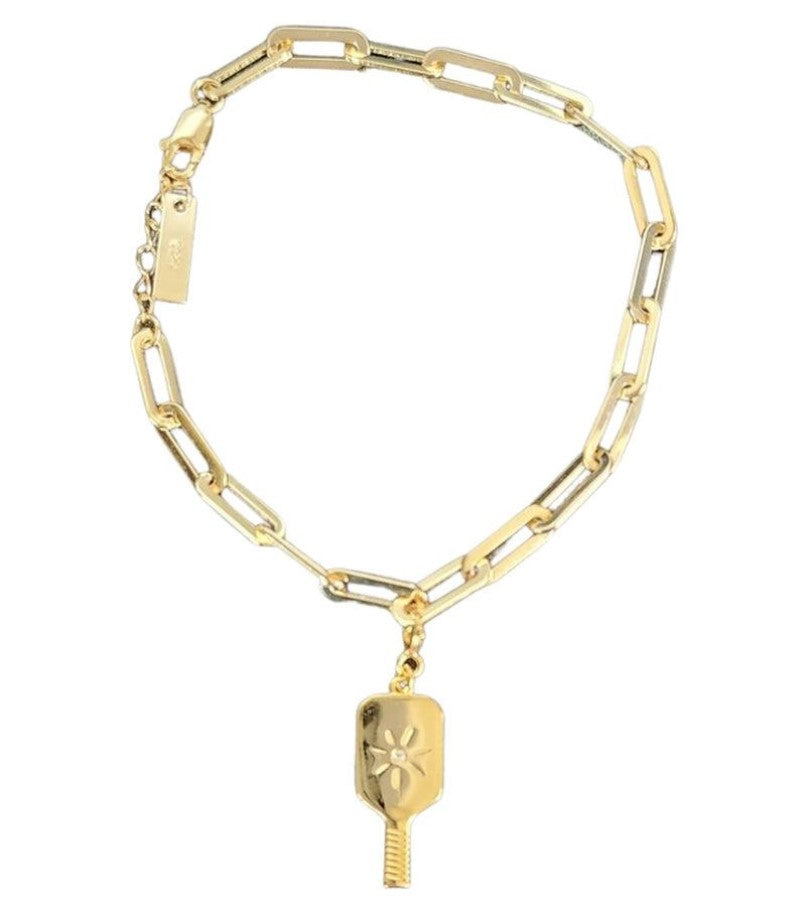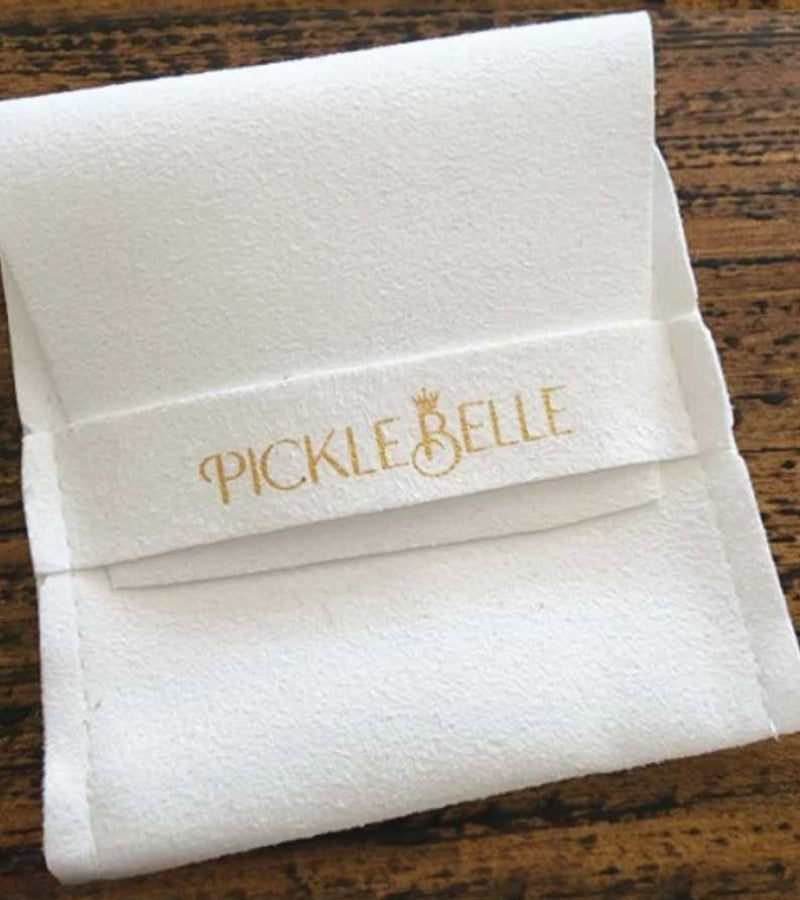 Pickleball Paddle Charm with Clip Link Bracelet Gold
Modern Chic clip chain bracelet with a perfect pickleball paddle charm! Elegant and versatile - our modern clip chain bracelet is paired with a removable gold pickleball paddle charm. Beautiful detail, subtle and playful. Made from 18k gold over sterling silver.  7.5" bracelet with an extender chain.
Every piece of jewelry is carefully placed on a display setting inside a custom branded jewelry box and comes with a custom branded microsuede pouch, we include a pretty PickleBelle enclosure card as well. A PickleBelle Designs Exclusive. 100% original design by an avid pickleball player!