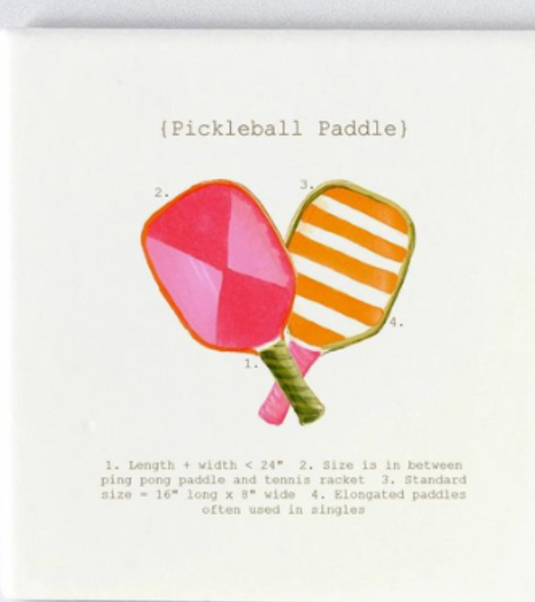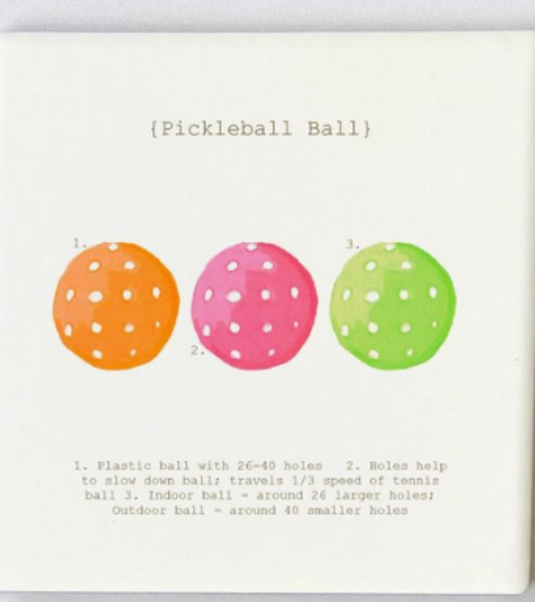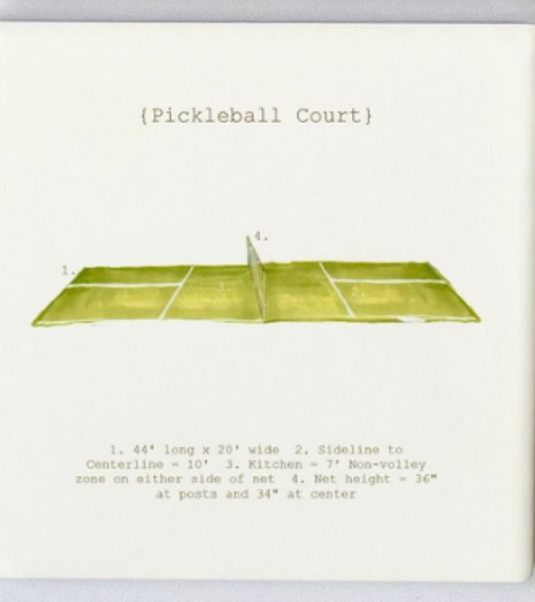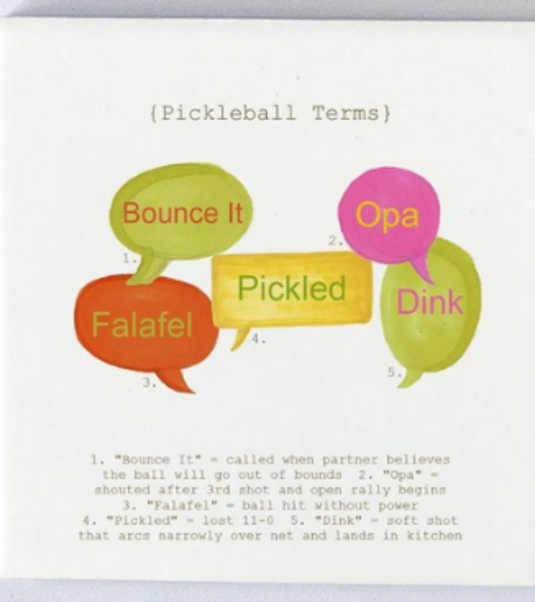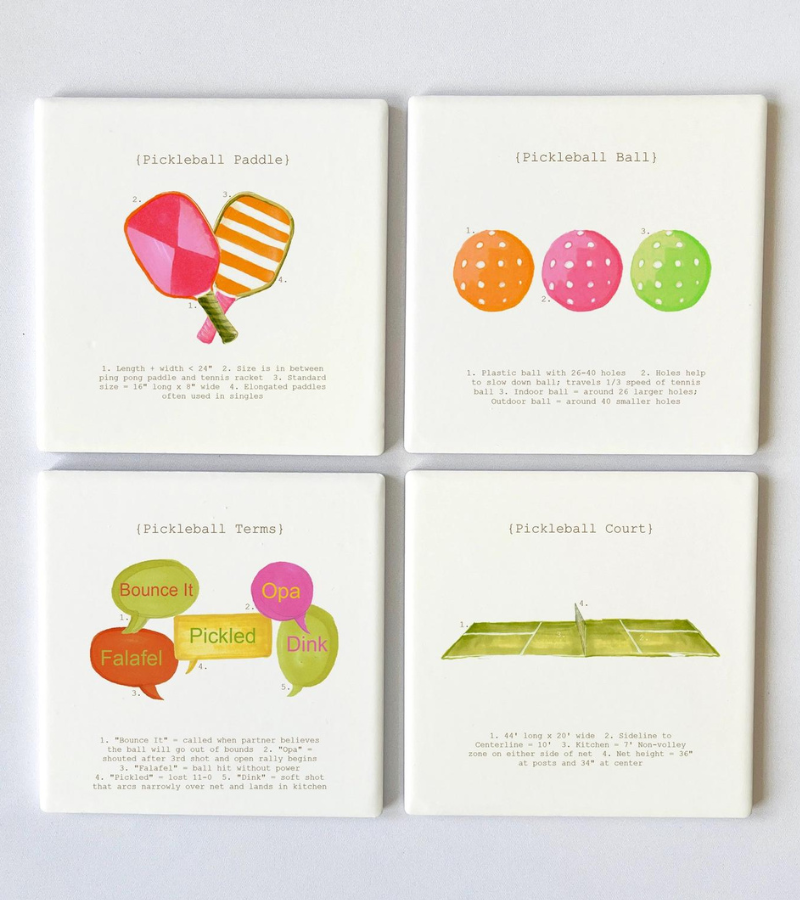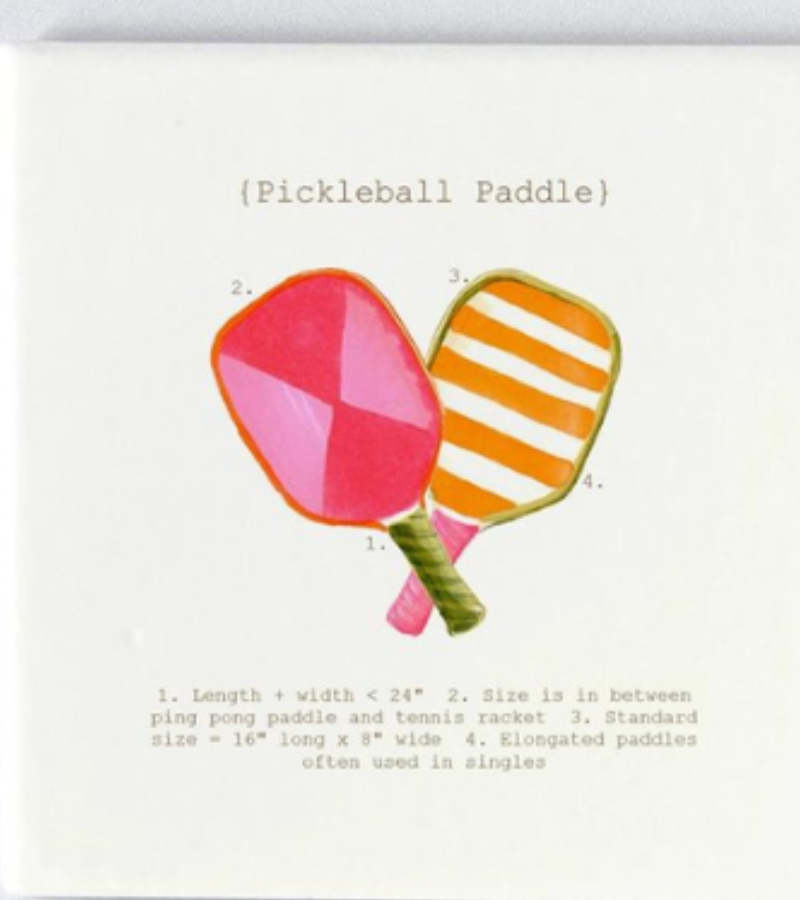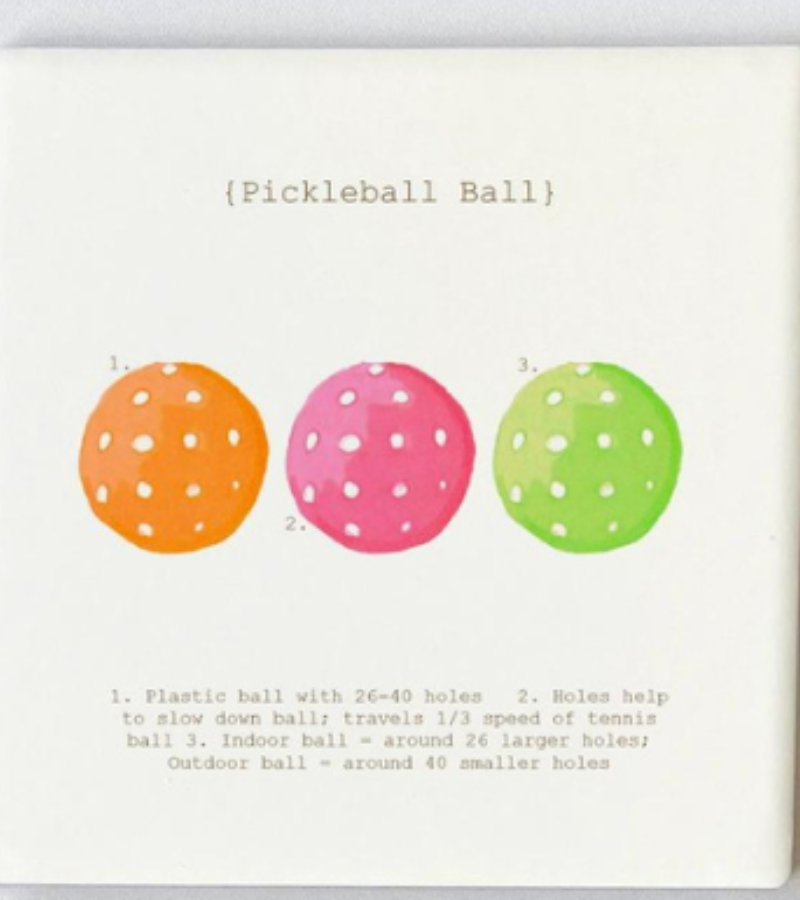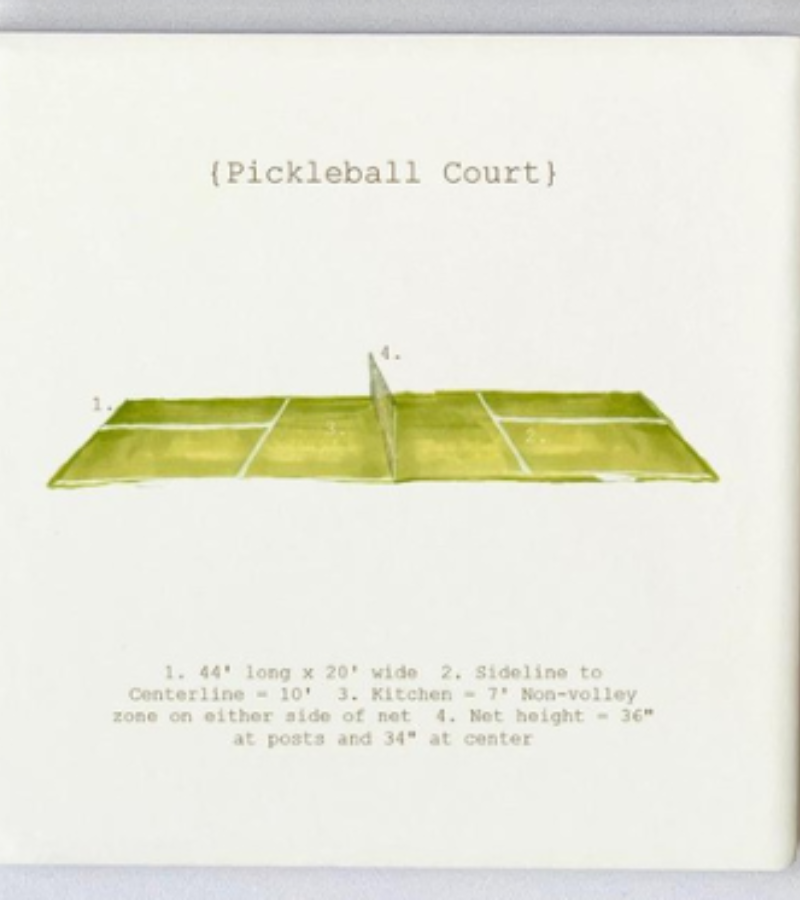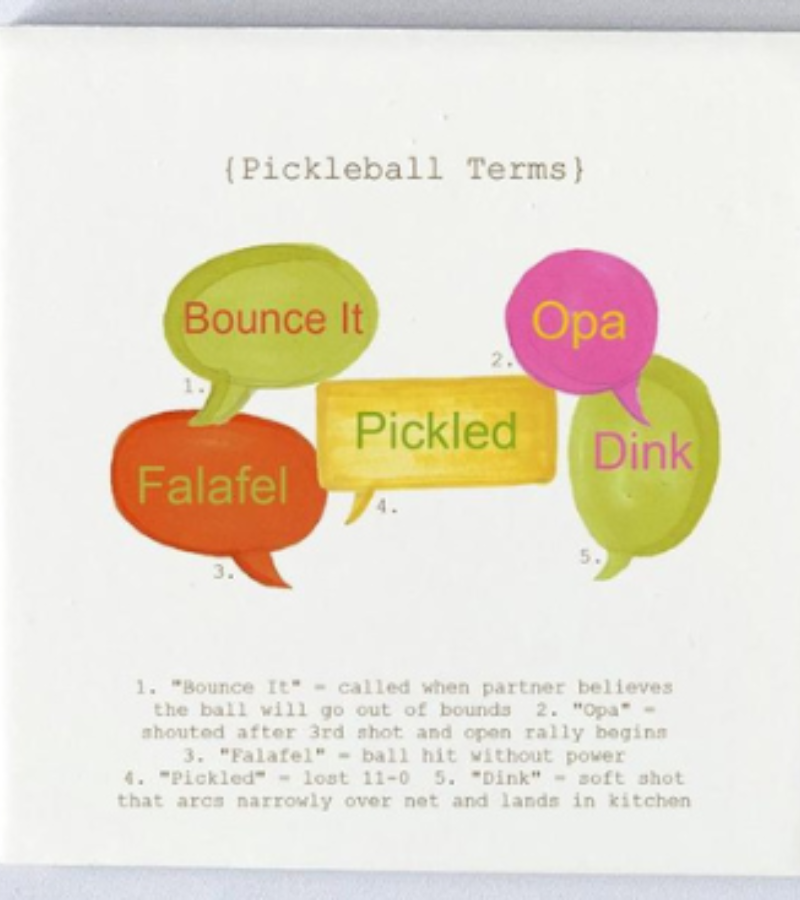 Pickleball Definitions Coaster Set
This set of four beautifully designed coasters feature the definitions of some of the most popular terms in pickleball such as pickleball paddles, pickleball balls and pickleball court.  The fourth coaster features some of the more interesting terms in pickleball such as:
Bounce It: Called when partner believes ball will go out of bounds
Opa! Shouted after 3rd shot and open rally begins
Falafel: Ball hit without power
Pickled: Lost 11-0
Dink: Soft shot that arcs narrowly over the net and lands in kitchen
Each coaster measures 4 inches square and is made out of sandstone with a cork backing.