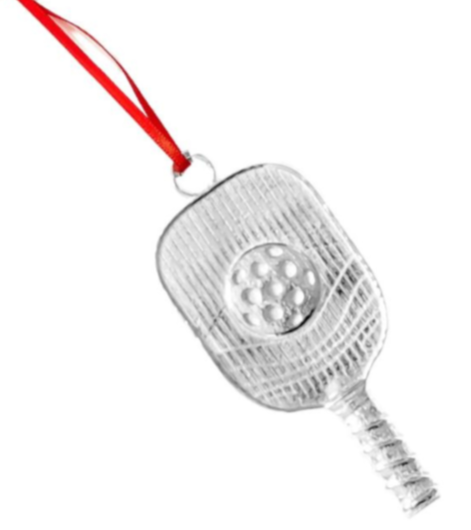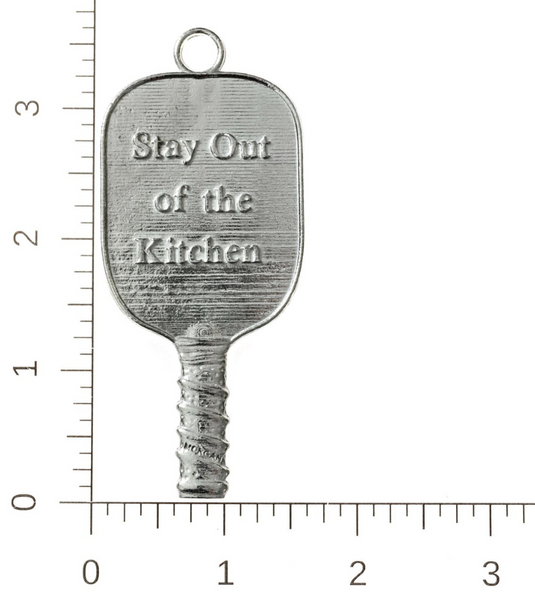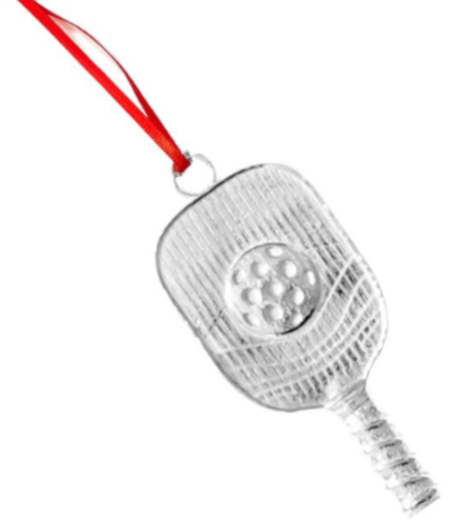 This Pewter Pickleball Paddle Ornament features a stamped pickleball on the front of thee paddle and the saying, "Stay Out of the Kitchen" on the backside.  This ornament will arrive with a red ribbon for hanging and a care card.
Features:
Made from pewter

Made in the United States

Dimensions:  3" x 1.5"