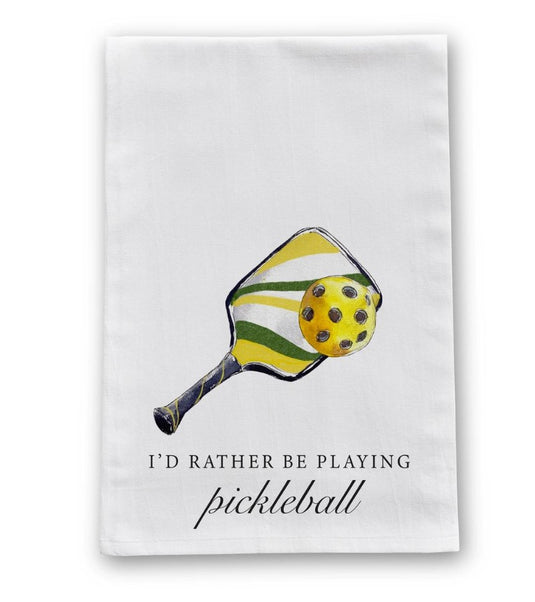 I'd Rather Be Playing Pickleball Tea Towel
 Upgrade your kitchen or bathroom with this fashionable pickleball tea towel.  It reads, "I'd Rather Be Playing Pickleball" and features a yellow, white and black pickleball and paddle.
What is a tea towel?  A tea towel is not a kitchen towel. It is thin and flat with a densely woven feel whereas a kitchen towel is usually made from terry cloth and can have a variety of textures.  Tea towels can be used to serve food, wrap hot rolls, or to dry washed vegetables. You can also use tea towels as hand towels in your bathroom.