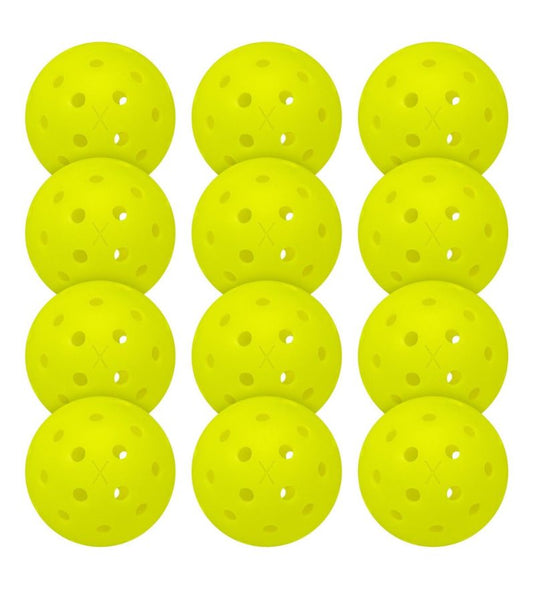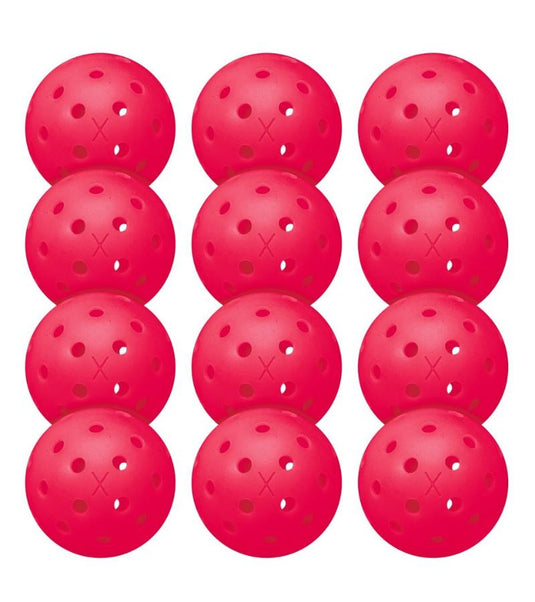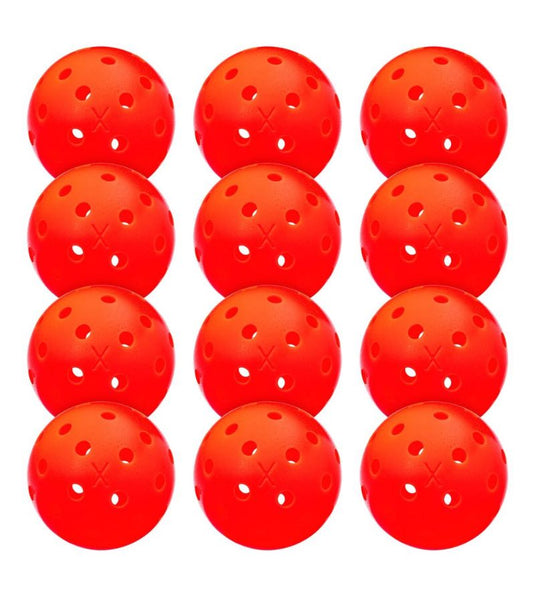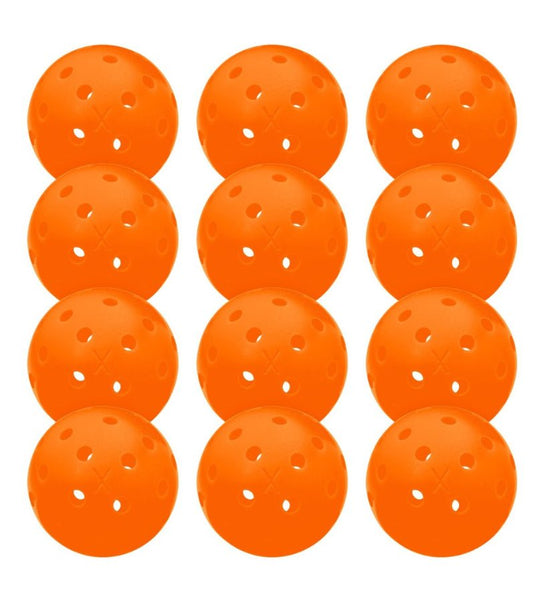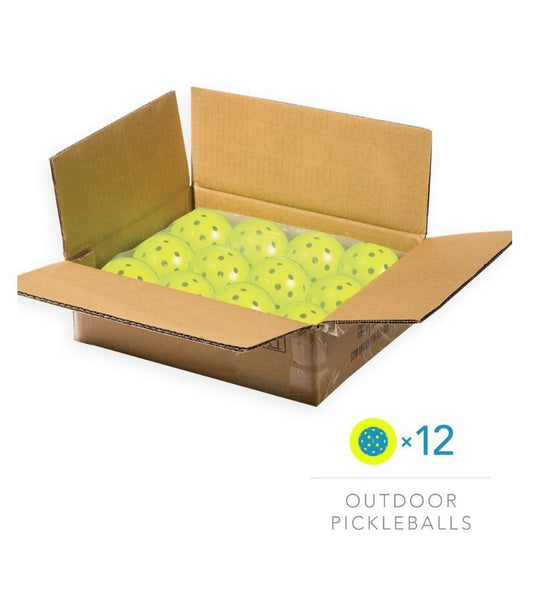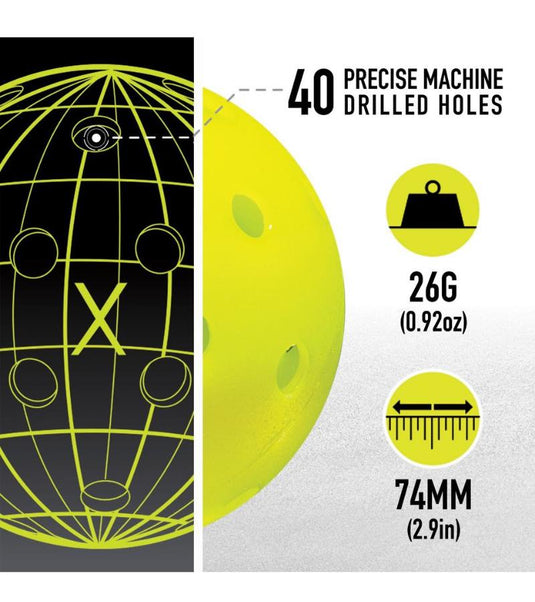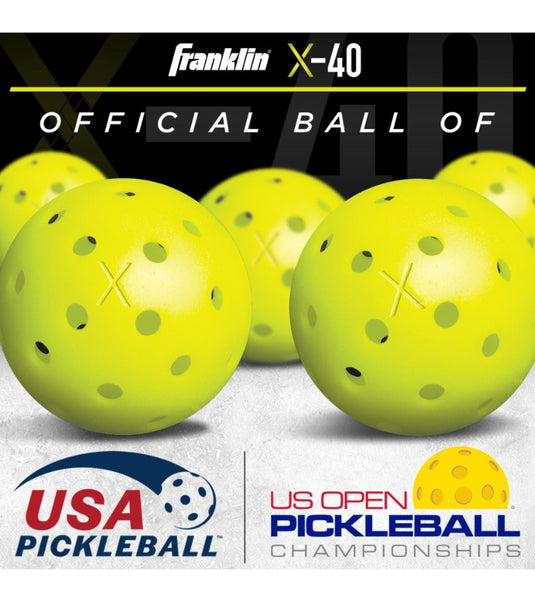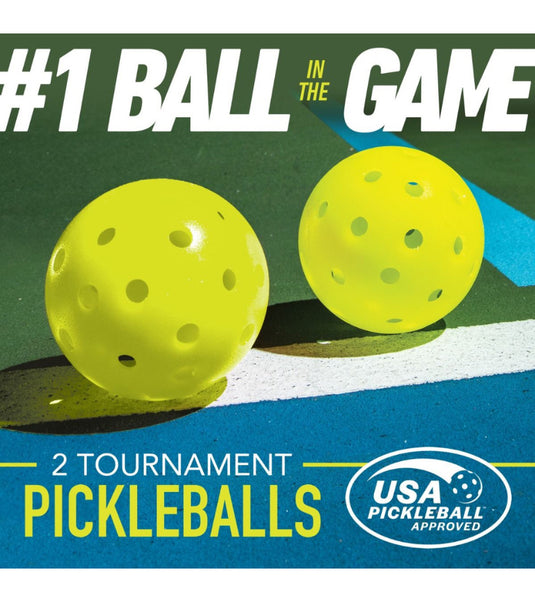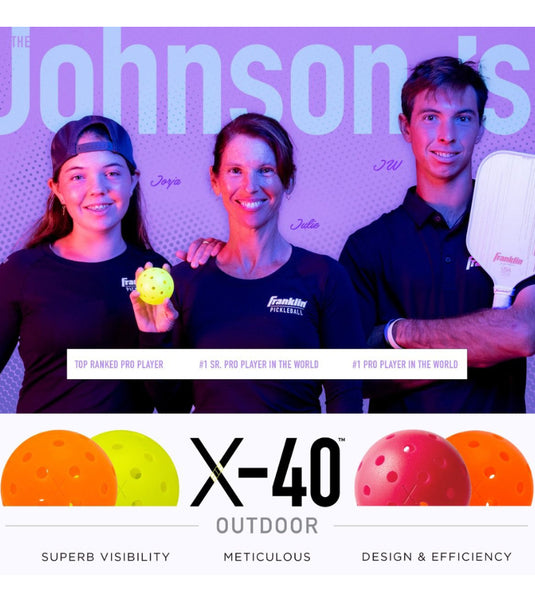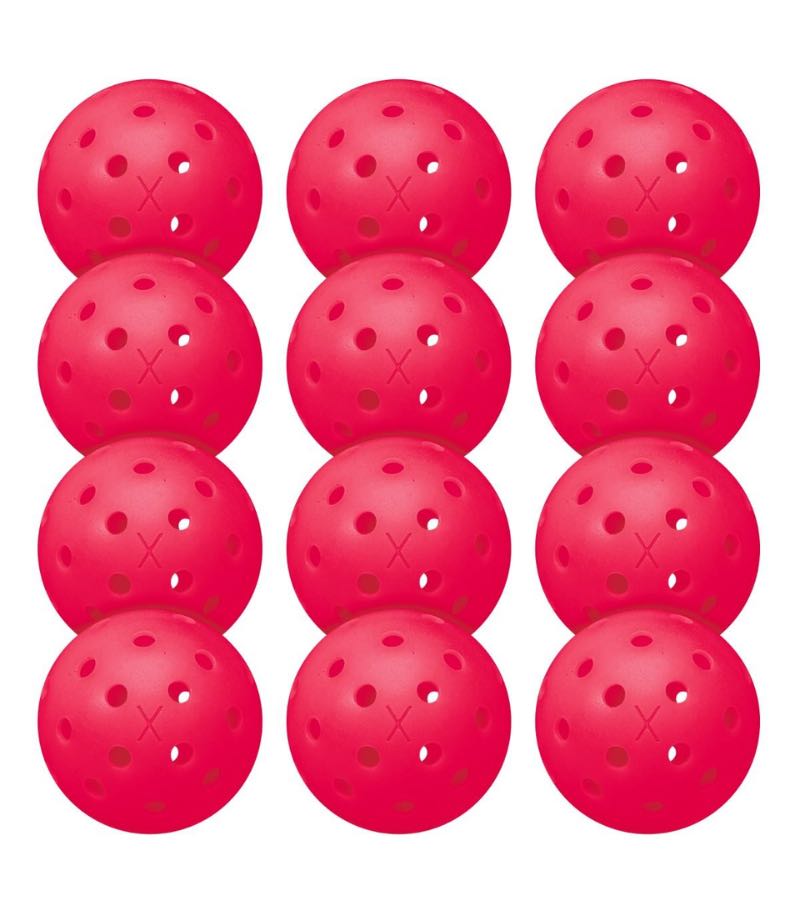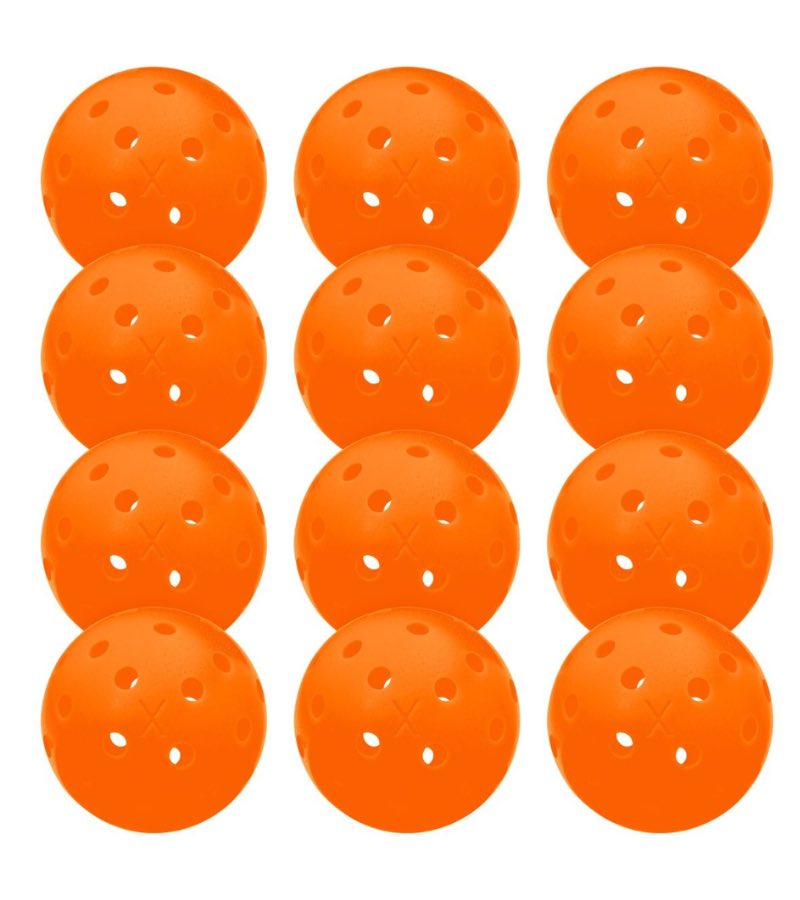 Franklin X-40 Performance Outdoor Pickleballs 12-pack
Official Pickleball of USA Open Pickleball Championships
USA Pickleball Approved and Pro Player Approved
Founded in 1946, Franklin Sports is a renowned brand synonymous with sports enthusiasts and professionals across the globe. Pioneered by brothers Irving and Sydney Franklin, the company began its journey with a focus on sporting goods that set the standard for quality and durability.
The Franklin X-40 Performance Outdoor Pickleballs comes in a 12-pack and when it comes to pickleballs, the Franklin X40 is leading the industry, rated as the #1 best pickleball. The X-40 Outdoor Pickleball Performance makes this pickleball the perfect ball for all outdoor courts. The Franklin X-40 features 40 precisely machine drilled holes which creates a balanced flight pattern.
The Franklin X-40 official size is 74mm diameter and weighs 26 grams, which is perfect for all players. This Franklin X-40 is the official ball of the USA Open Pickleball Championships and is used by pro pickleball players around the world. We offer this pickleballs in optic, pink, ember, and lava color options. The X-40 12 pack comes in a box with no tube.
Franklin X-40 Performance Outdoor Pickleballs 12-pack Features:
X-40 Performance Outdoor Pickleballs are perfect for any outdoor surface that you desire to play on
The Franklin X-40 is the Official Pickleball of the USA Pickleball Championships
The X-40 features 40 precisely machine drilled holes
X-40 official size is 74mm diameter and weighs 26 grams
This 3-pack comes in the option of optic, pink, ember, and lava colors
Pro Player Approved
USA Pickleball Approved
The Franklin X-40 12-pack comes in a box with no tube