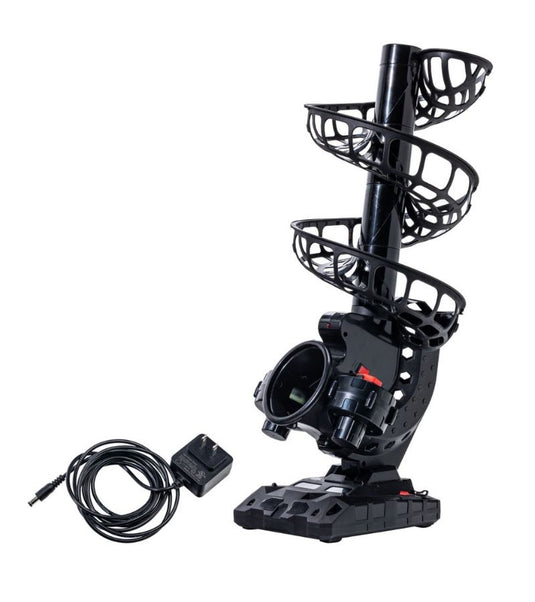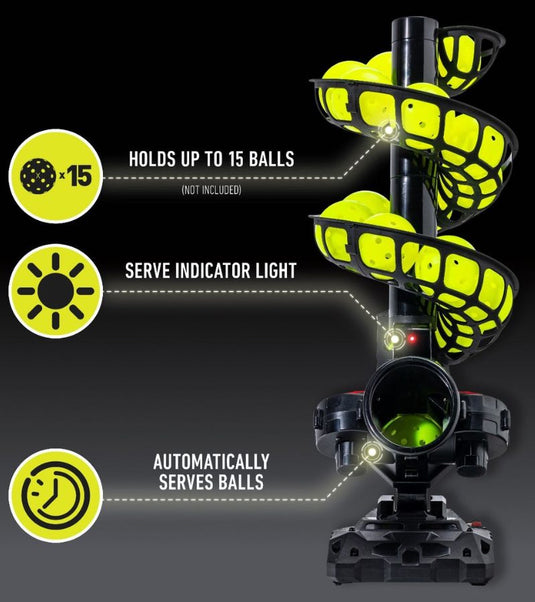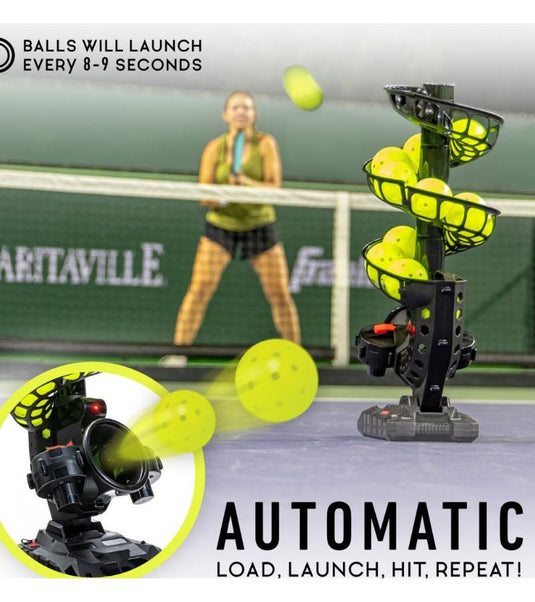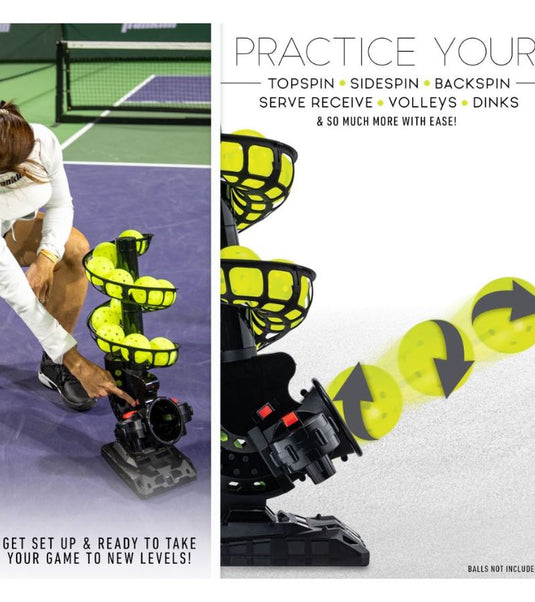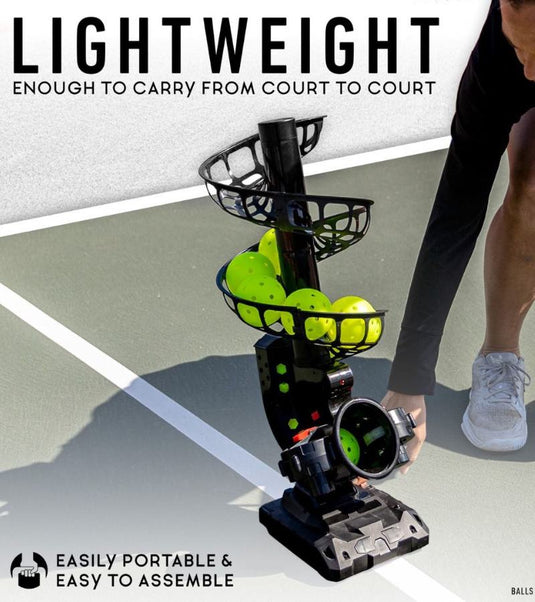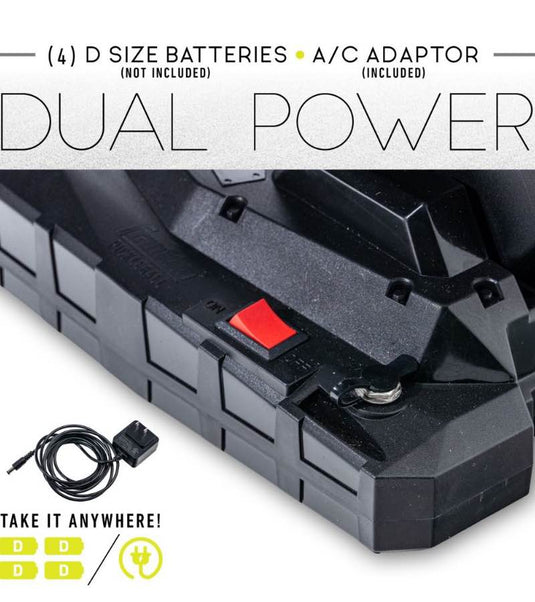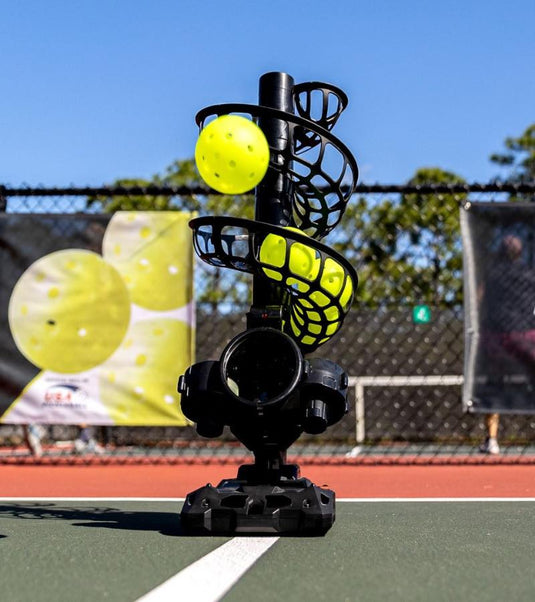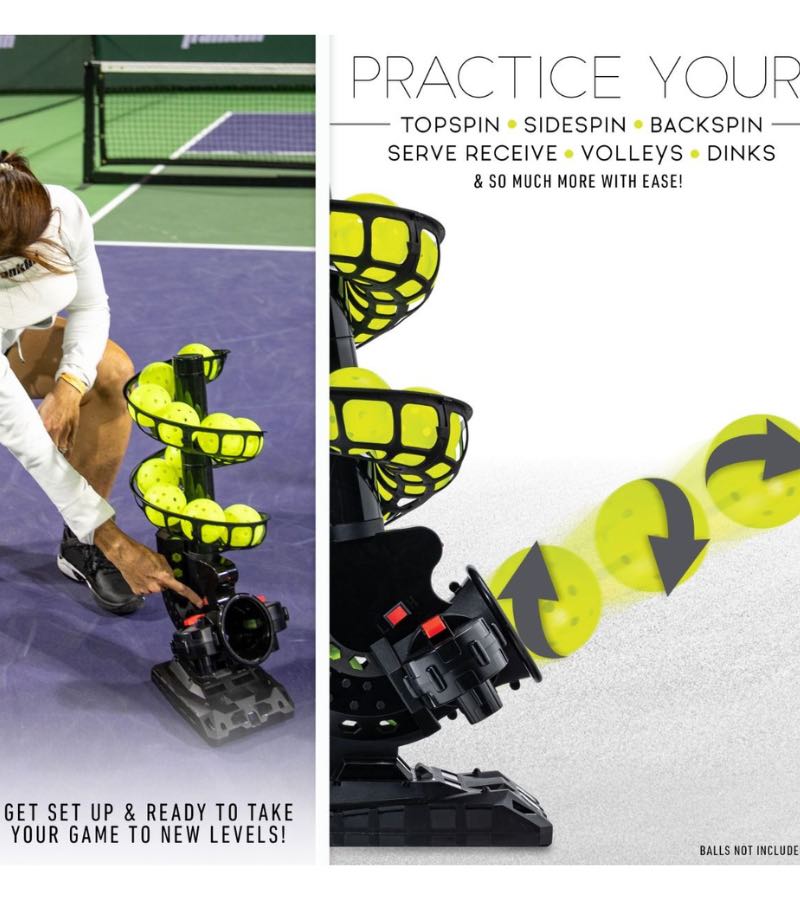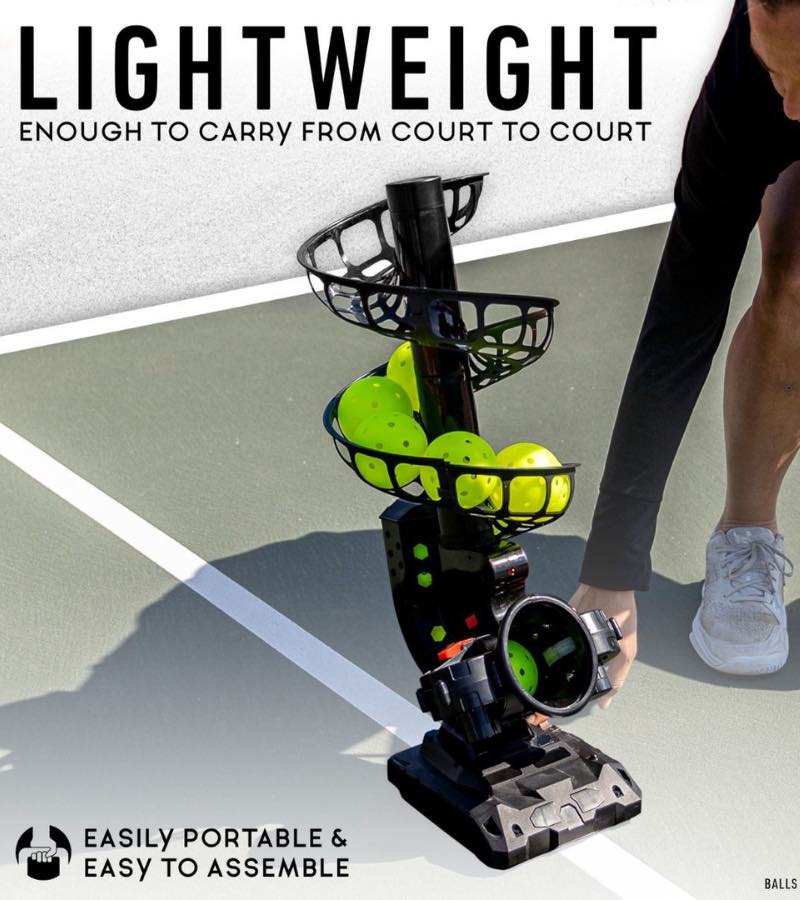 Franklin ProShot Automatic Pickleball Launcher Machine
Automatic Launcher holds up to 15 pickleballs
Powered by 4 D Batteries (not included) - Or use A/C Power Adapter
Founded in 1946, Franklin Sports is a renowned brand synonymous with sports enthusiasts and professionals across the globe. Pioneered by brothers Irving and Sydney Franklin, the company began its journey with a focus on sporting goods that set the standard for quality and durability.
The Franklin ProShot Automatic Pickleball Launcher Machine is exactly what you need if you're looking to improve your pickleball game. We've all been there, we want to play pickleball but none of our friends can make it, well no need to worry about that anymore because the Franklin Pickleball Launcher allows you to play pickleball even when nobody else can join you. This is perfect for all pickleball players!
The Franklin ProShot is an automatic launcher and will launch balls ever 8-9 seconds. This machine is portable so you can bring it where ever you go and move it along the court with you. Although this pickleball launcher is lightweight, it is incredibly sturdy due to the engineering behind the sturdy base. This machine can hold up to 15 pickleballs, keeping you loaded and ready to go all day!
Franklin ProShot Automatic Pickleball Launcher Machine Features:
Portable and lightweight so you can move this machine where ever you go
Lightweight for easy portability
Holds up to 15 pickleballs
Sturdy base make this machine durable and long lasting
Franklin ProShot Launcher is powered by 4 D Batteries (not included in purchase)
A/C Power Adapter
Designed with a durable frame
Easy assembly, Easy transport