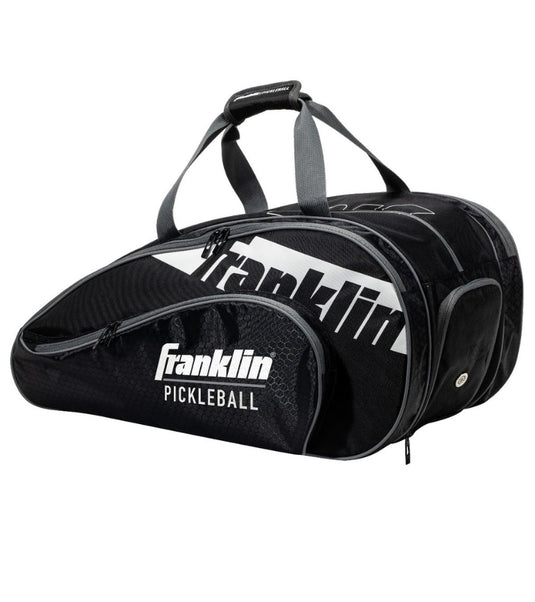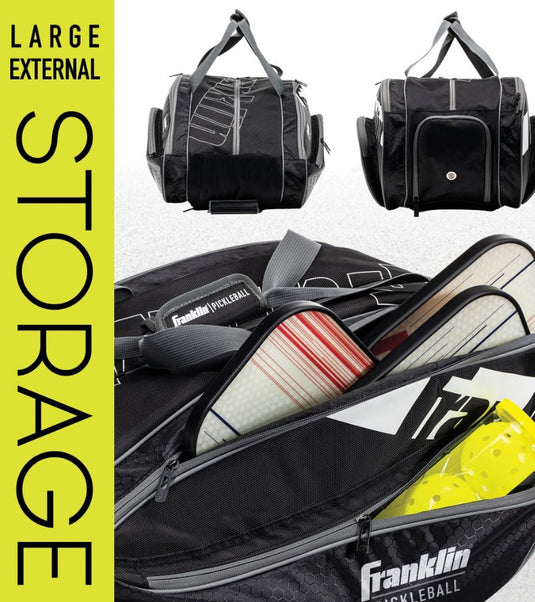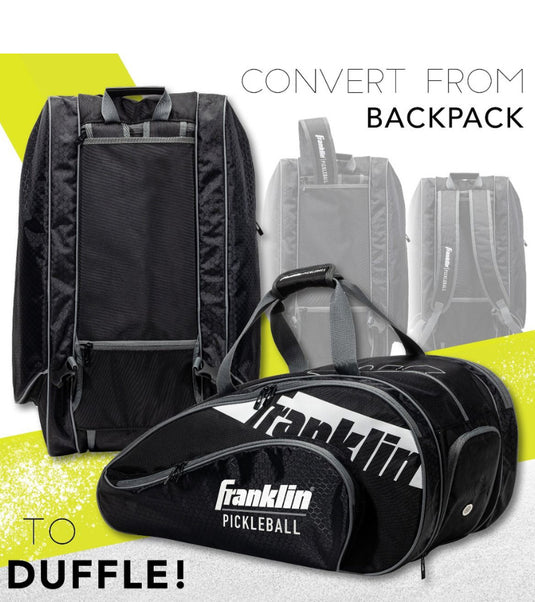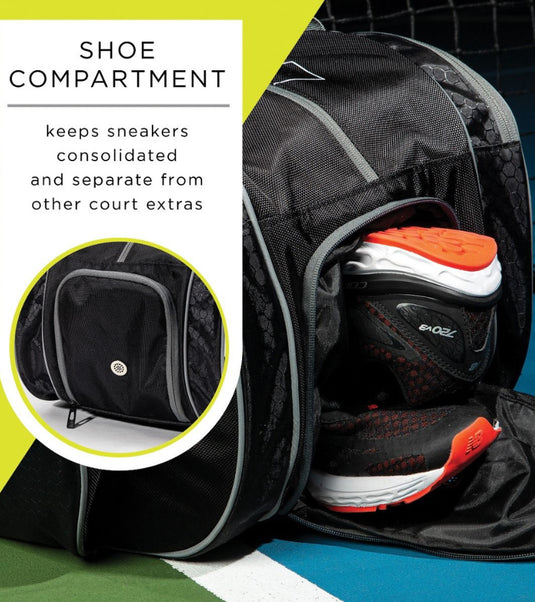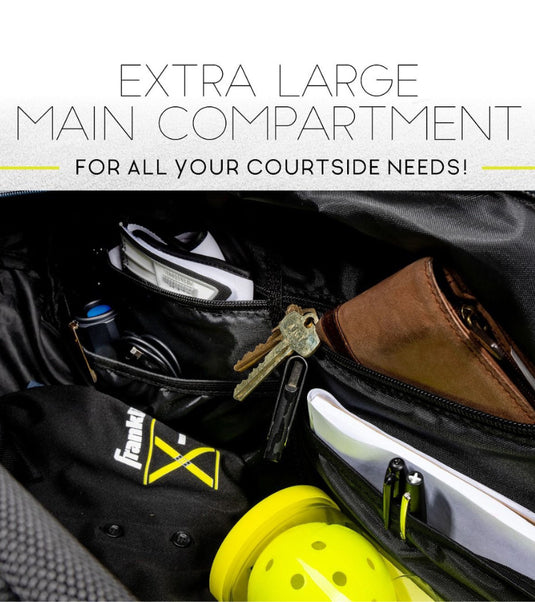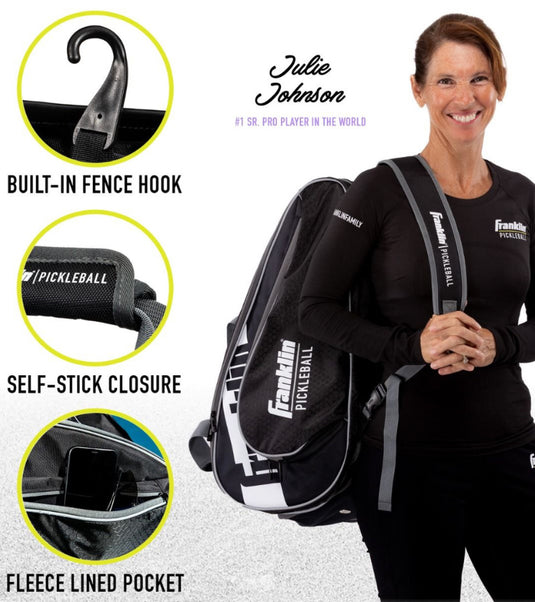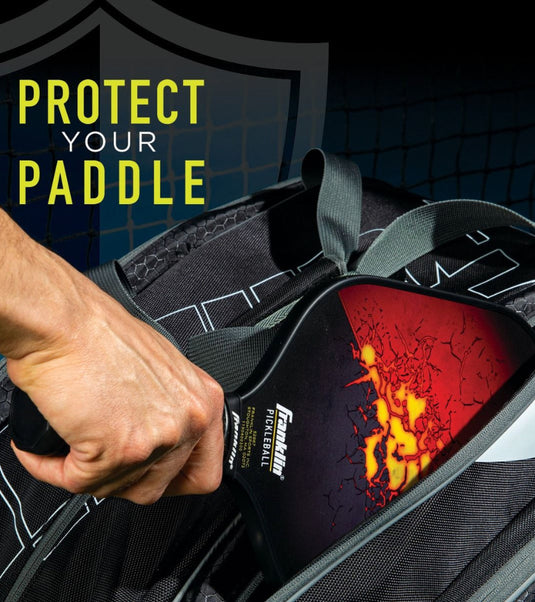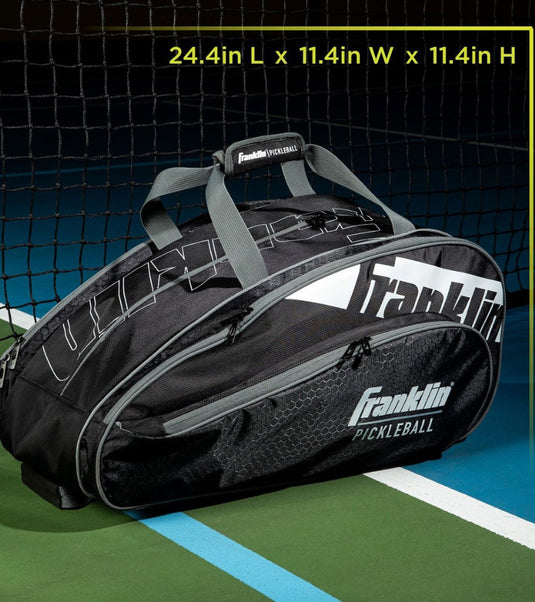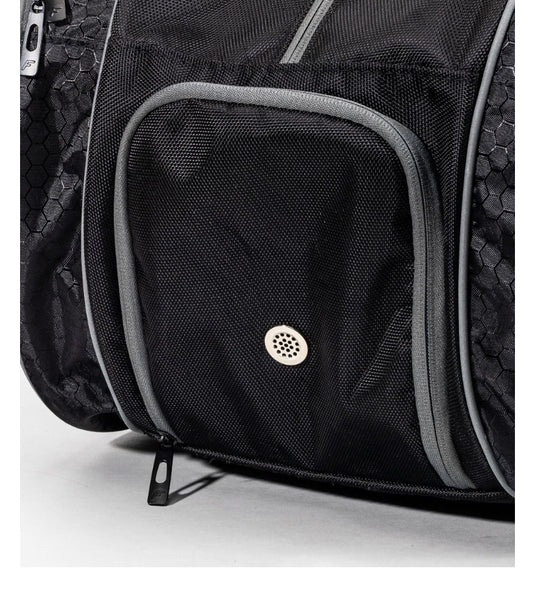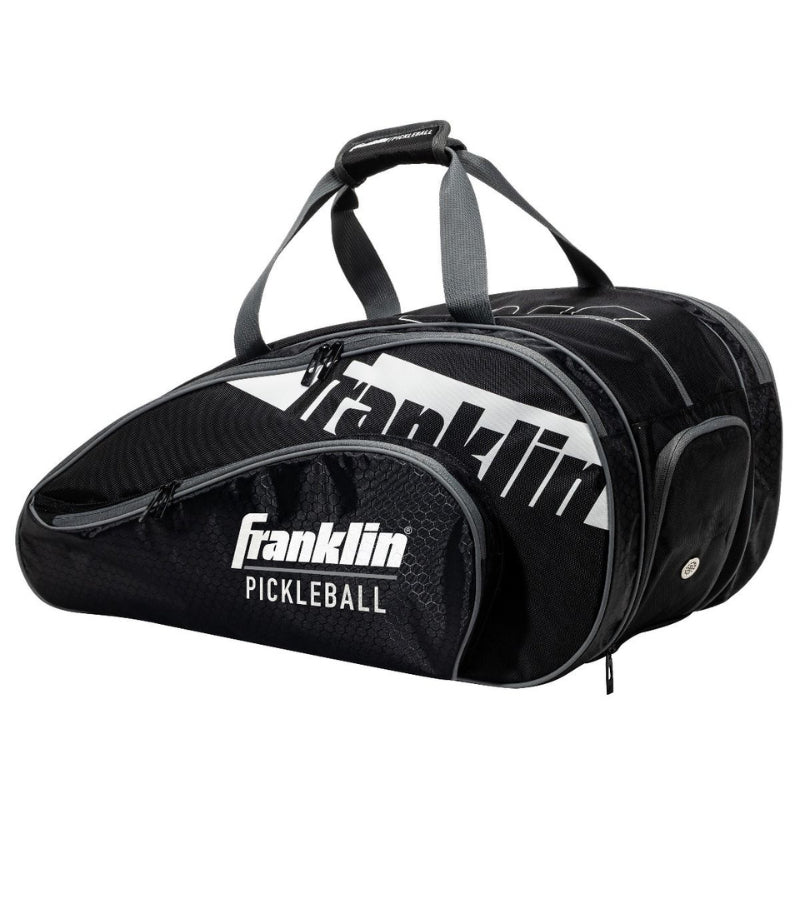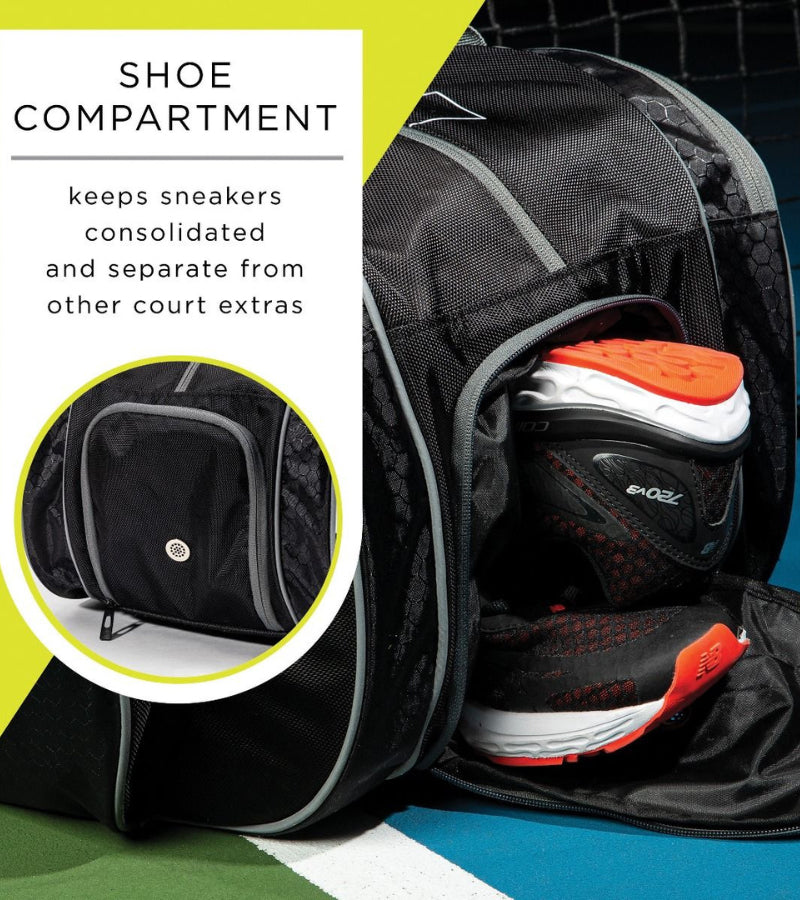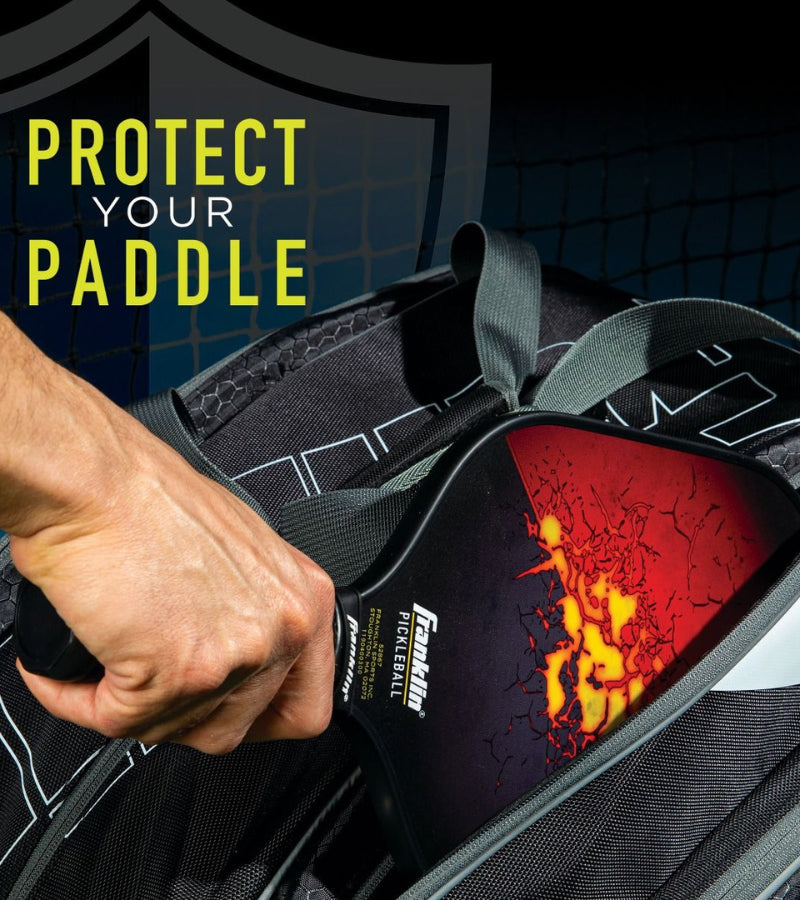 Franklin Pro Series Pickleball Bag Black
Founded in 1946, Franklin Sports is a renowned brand synonymous with sports enthusiasts and professionals across the globe. Pioneered by brothers Irving and Sydney Franklin, the company began its journey with a focus on sporting goods that set the standard for quality and durability.
A Franklin Pickleball Bag is a must have, it keeps you organized, it fits all of your belongings, and there's nothing worse than showing up to play the biggest game of the year and you forget something valuable because you didn't have a big enough pickleball bag. The Franklin Pro Series Pickleball Bag is designed by pro pickleball players, making every attention to detail engineered to perfection, spacious pockets, and allows you to carry your paddle, balls, towels, water, shoes, and anything else you could possibly need. The Franklin Bag has seperate compartments so you can organize each pocket with different personal items, no need to mix and match! This Franklin Pickleball Bag is available in black.
Franklin Pro Series Pickleball Bag Black Features:
Pro Player Design and Engineering features a pickleball bag that is made to perfection, offering you large spacious pocket, compartment separators, durable, and easy to transport anywhere you need to go.
Large external storage
Built in fence hook
Self-stick closure
Fleece lined pocket
Bag dimensions are 24.4in L x 11.4 W x 11.4 H
Large Pockets are spacious and crucial to keep all of your belongings safe. There are 4 zippered compartments.
The main compartment is large enough to store shoes, clothes, paddles, and more!
Accessories pocket allows you to store your phone, keys, wallet, jewelry, and more!
The Franklin Pro Series Pickleball Bag can be used as a backpack or duffle bag. You're able to remove the backpack straps and turn this bag into a duffle bag.