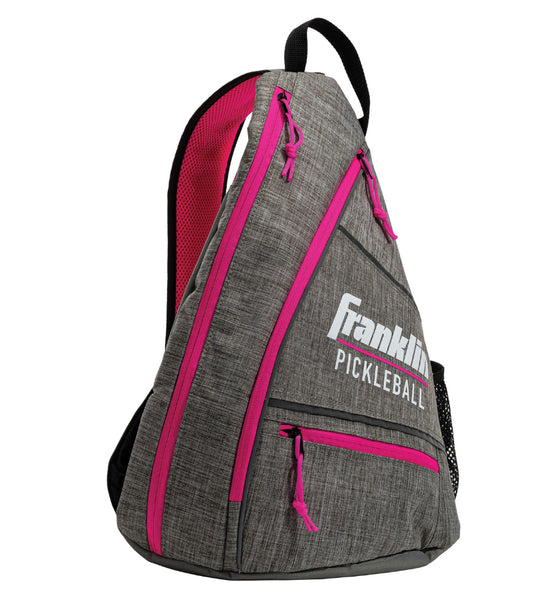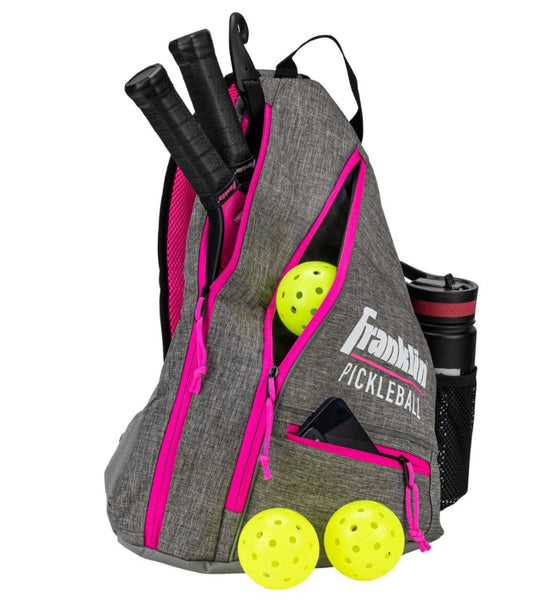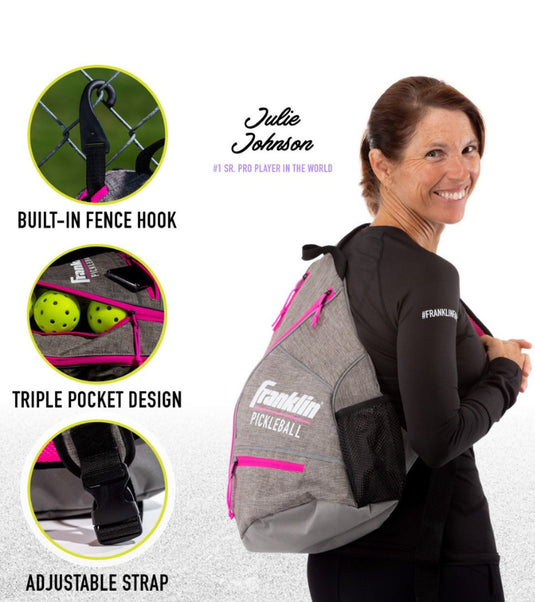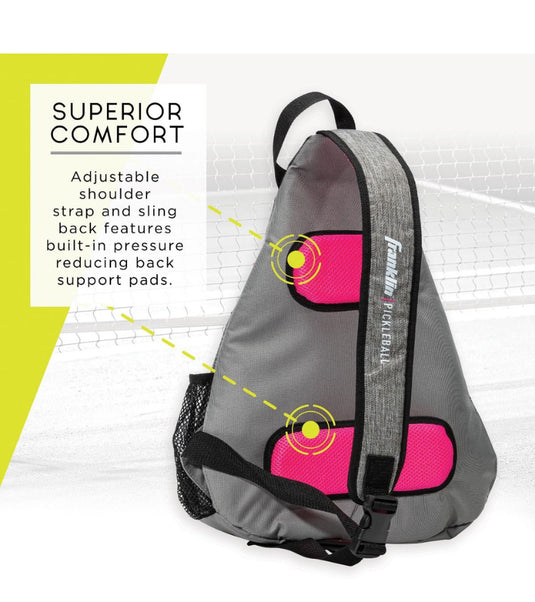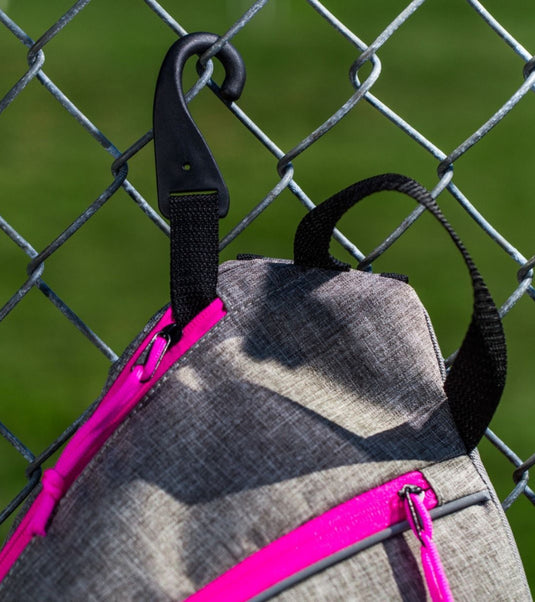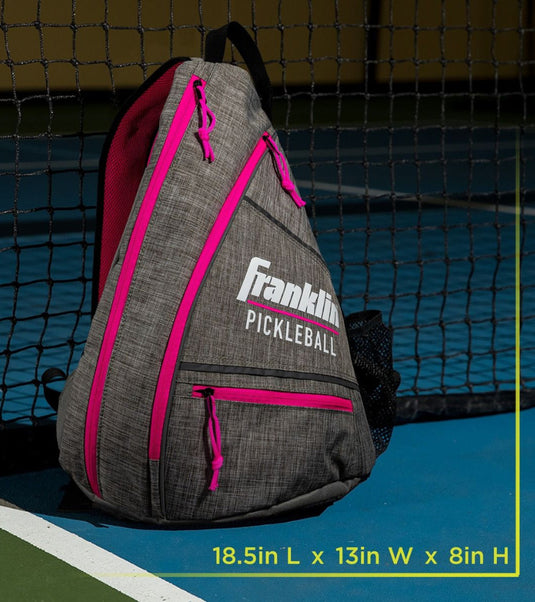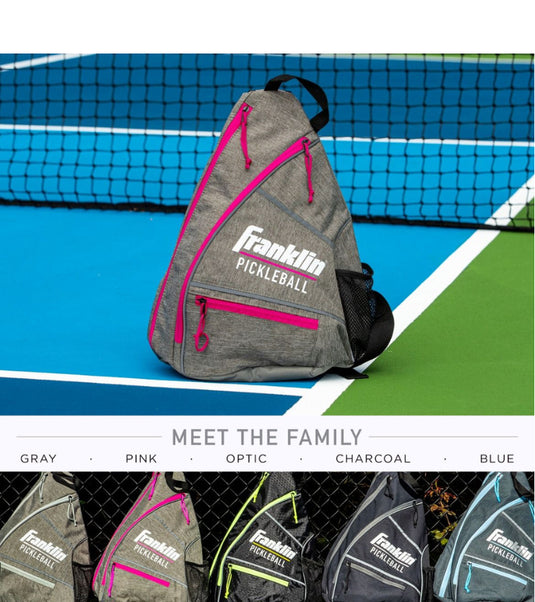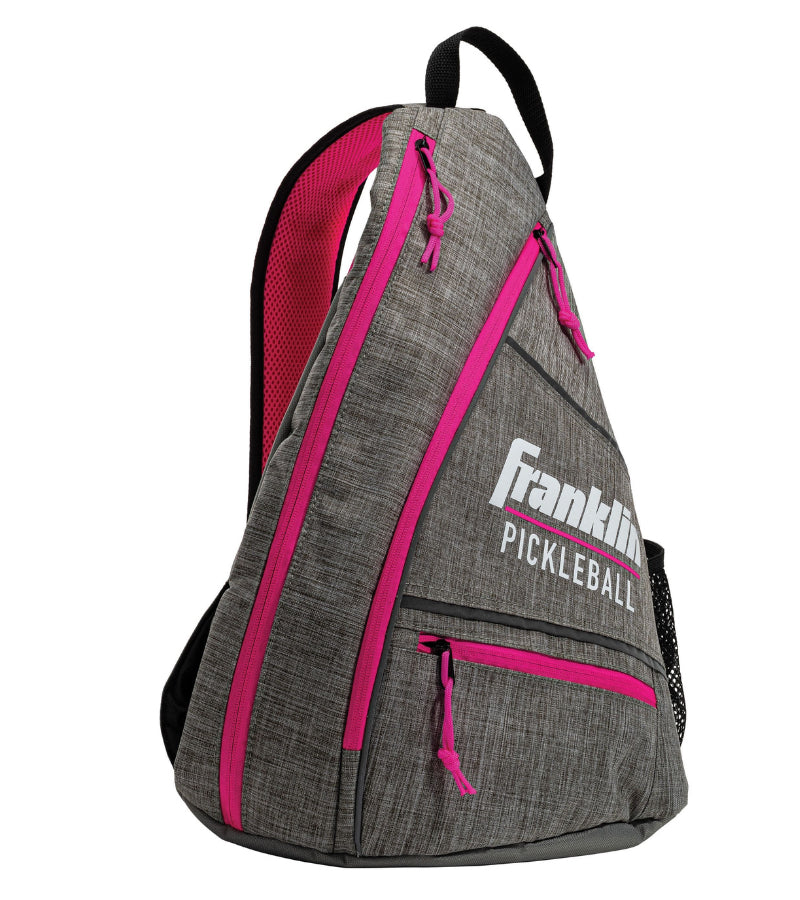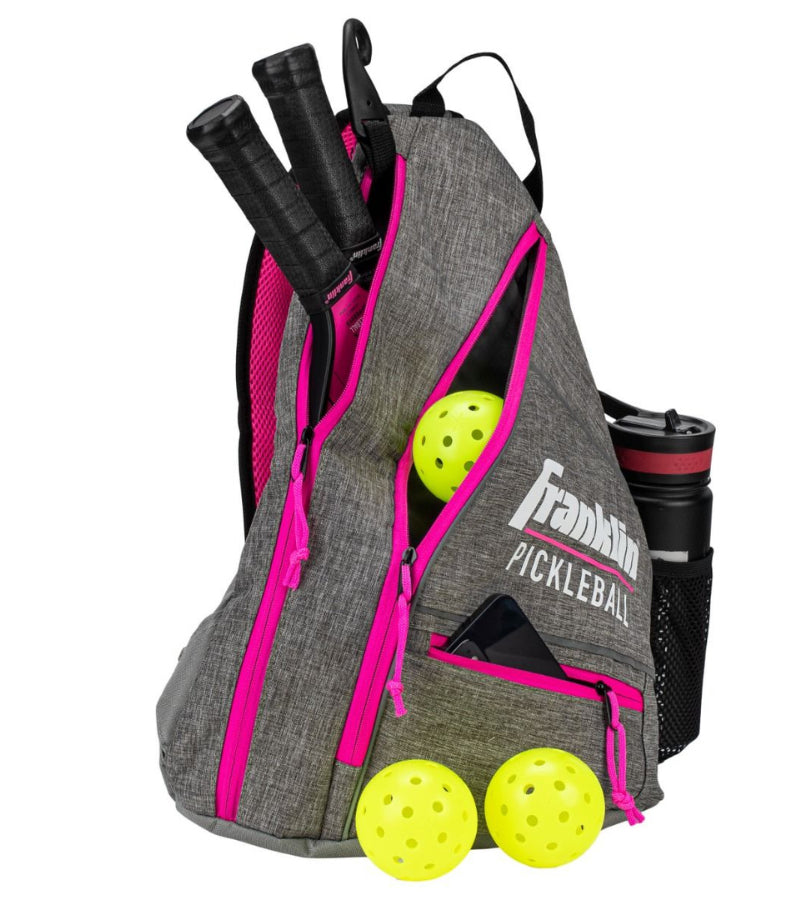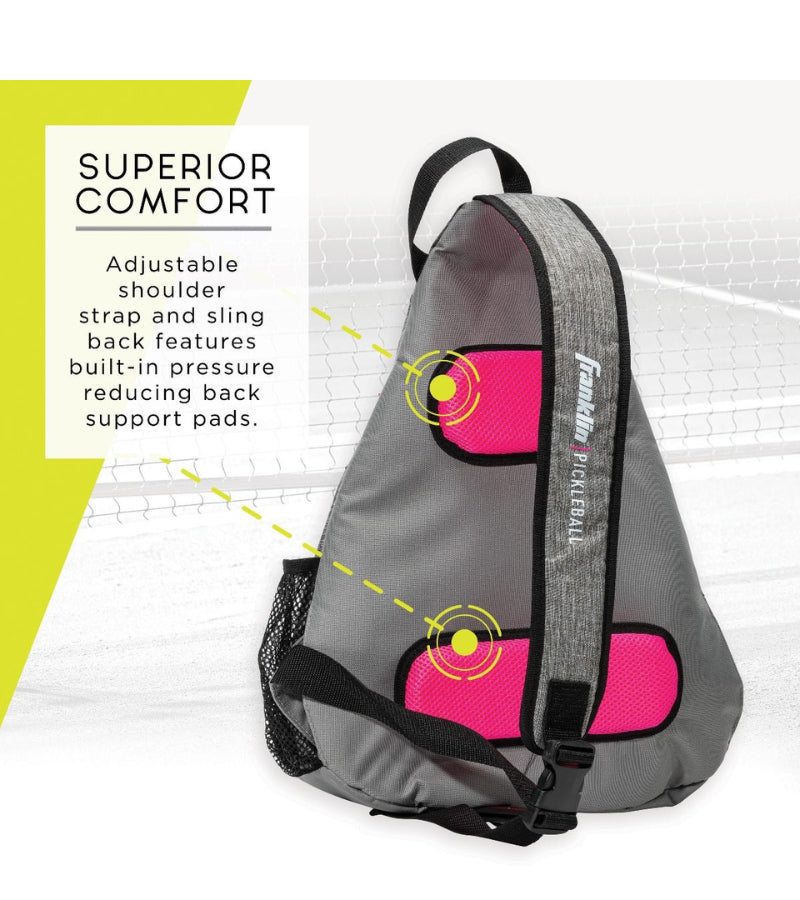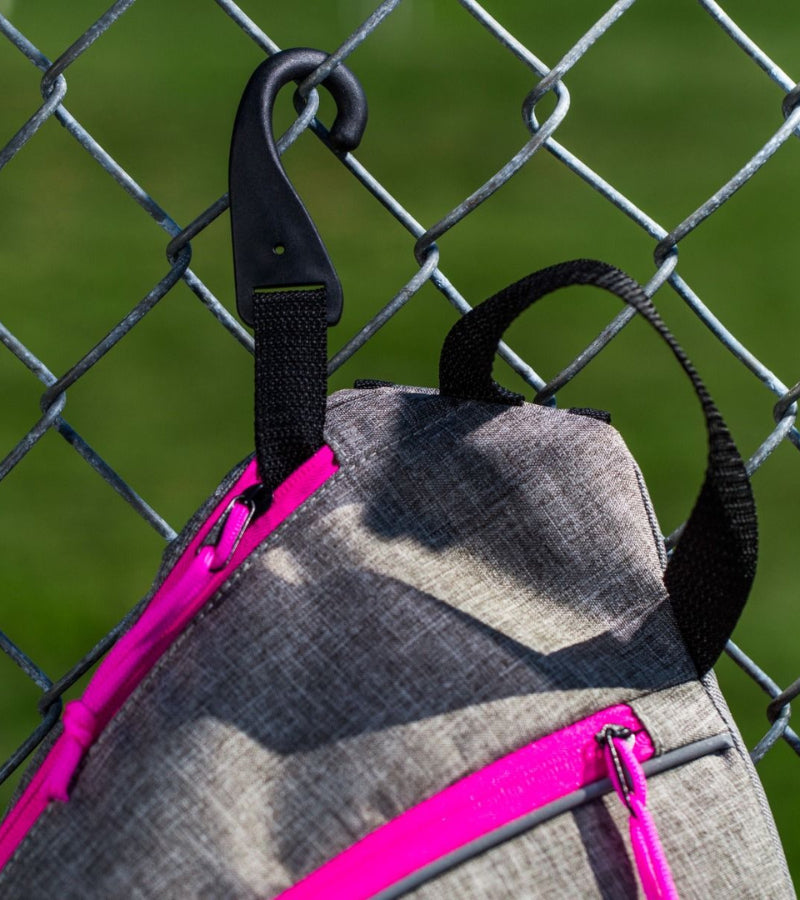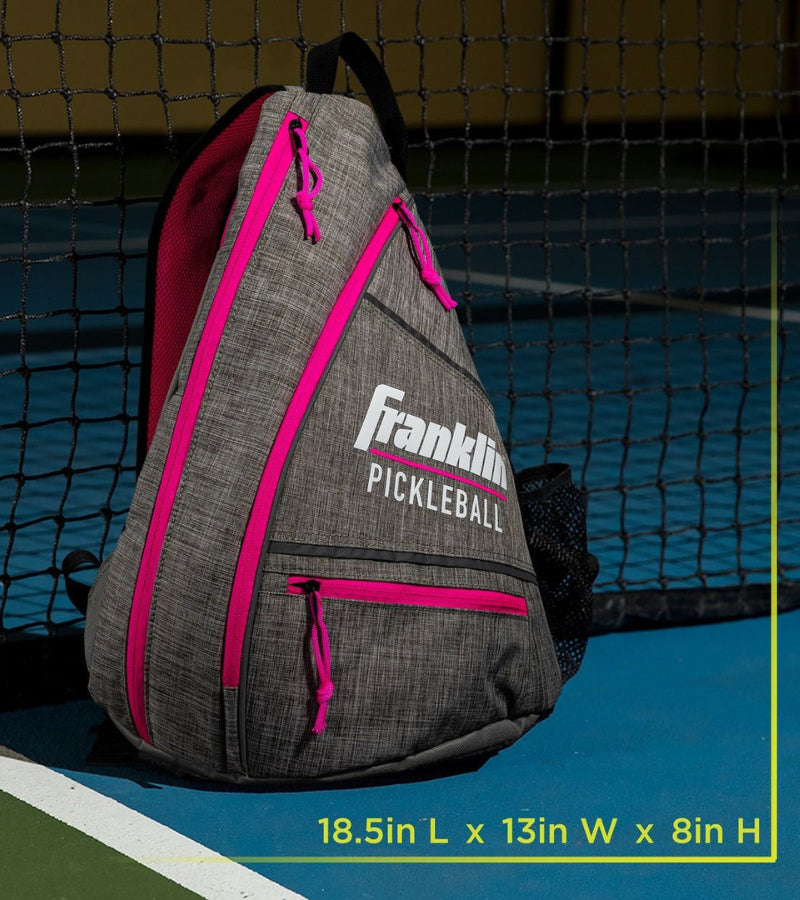 Franklin Pickleball Sling Bag Pink
Founded in 1946, Franklin Sports is a renowned brand synonymous with sports enthusiasts and professionals across the globe. Pioneered by brothers Irving and Sydney Franklin, the company began its journey with a focus on sporting goods that set the standard for quality and durability.
The Franklin Pickleball Sling Bag is a must have, we couldn't be more thrilled to offer such an incredible pickleball bag. When it comes to sling bags, Franklin is leading by example, as this Franklin Bag is the official bag of the US Open! A bag should be comfortable, there's nothing worse than a bag that digs into you and leaves you feeling like overwhelmed.
This pickleball sling bag features pressure reducing back support, adjustable shoulder straps, triple pocket design, hook design to hang it on the fence, and the ample space allows for you to store up to 6 pickleball paddles, and 6 pickleballs. This Franklin Pickleball Sling Bag is available in black, yellow, blue, charcoal grey, gray, pink, and elite nylon black.
Franklin Pickleball Sling Bag Pink Features:
Designed by the pros
fence hook
built in adjustable straps
triple pocket design
cell phone pocket
Reducing back support
Can hold up to 6 paddles and 6 balls.
18 in L X 13 in W X 8 in H