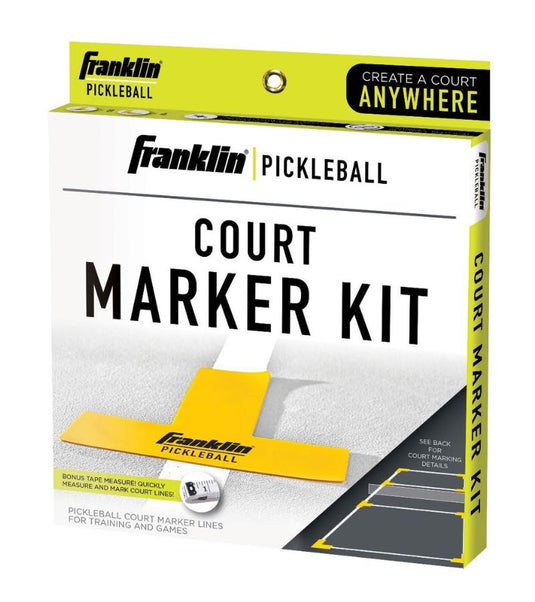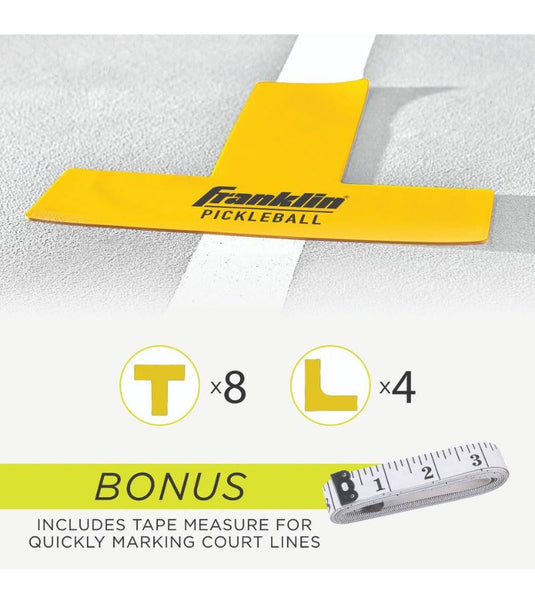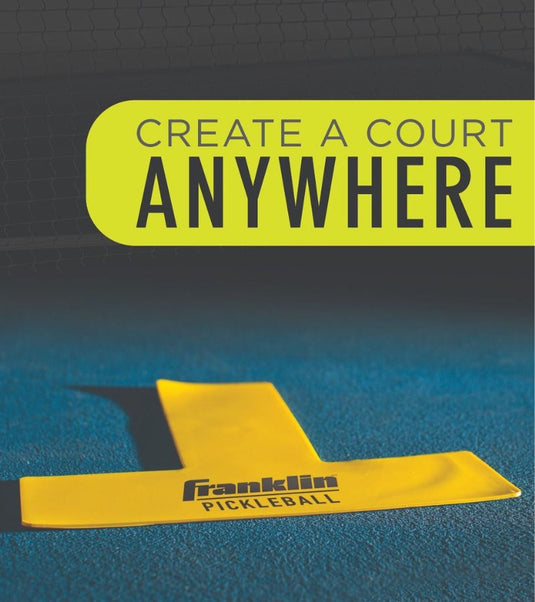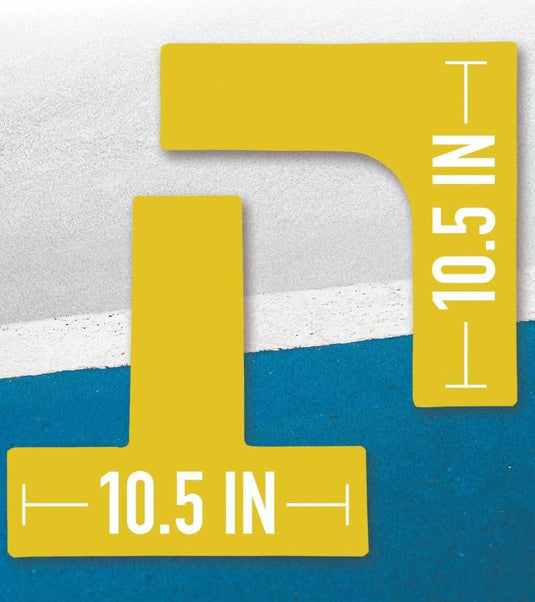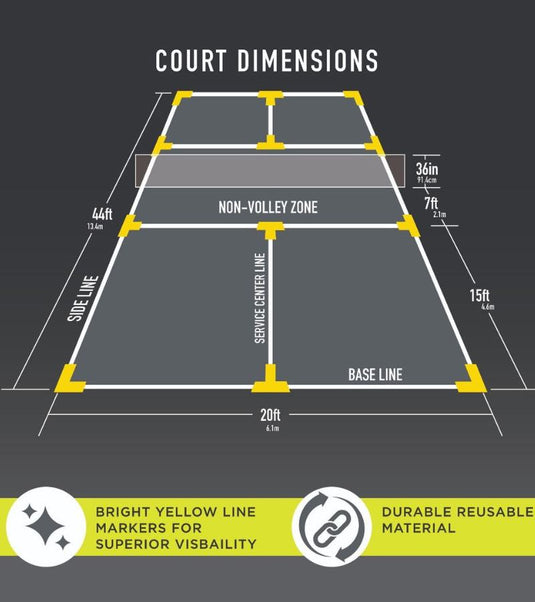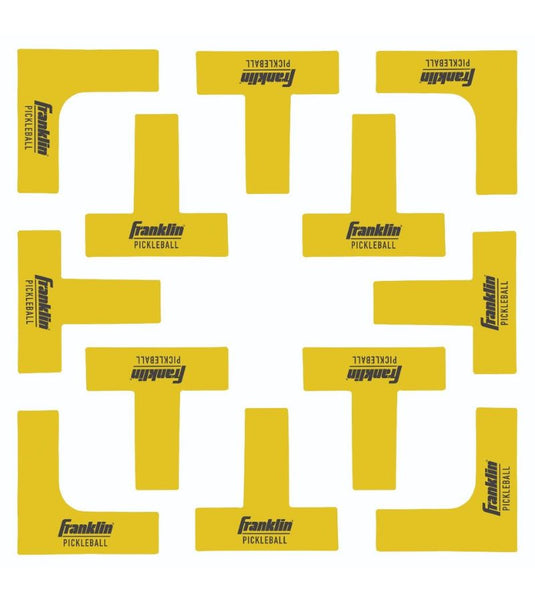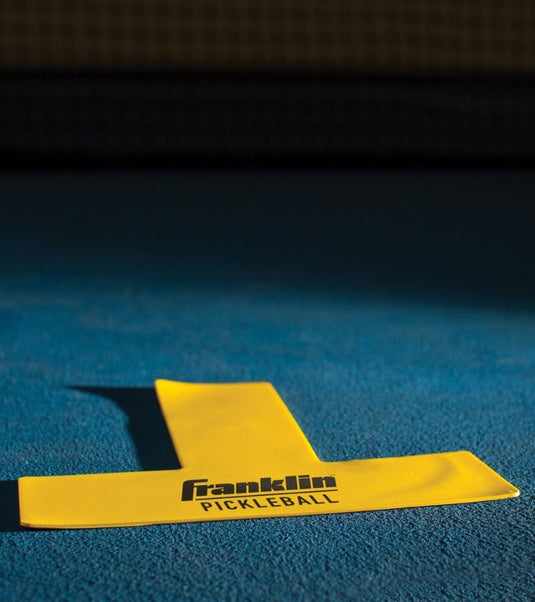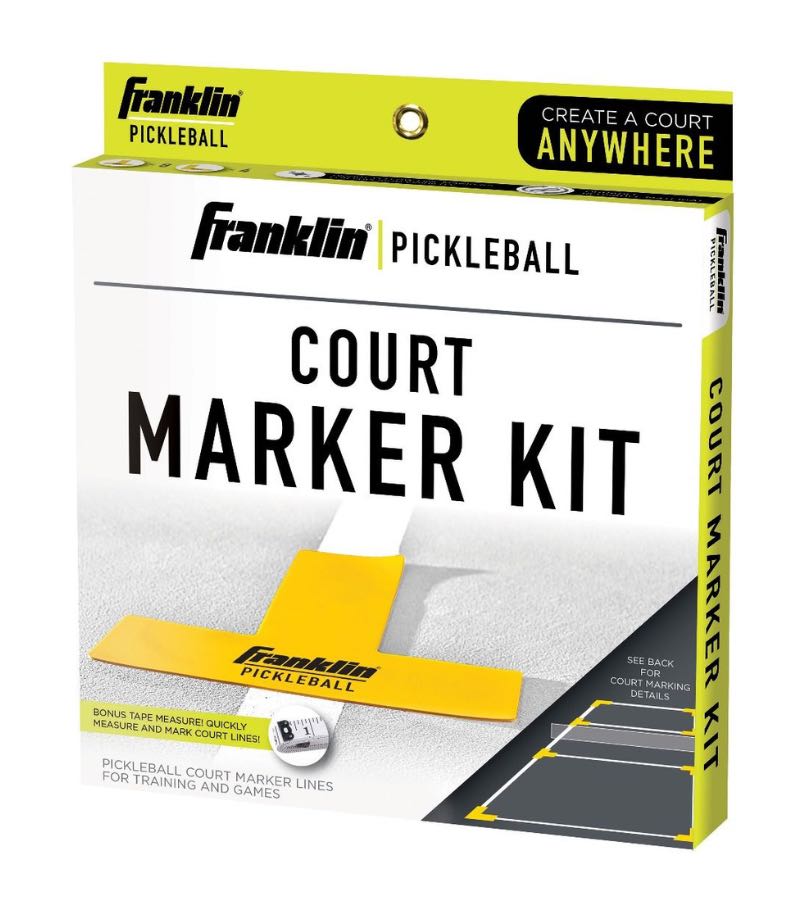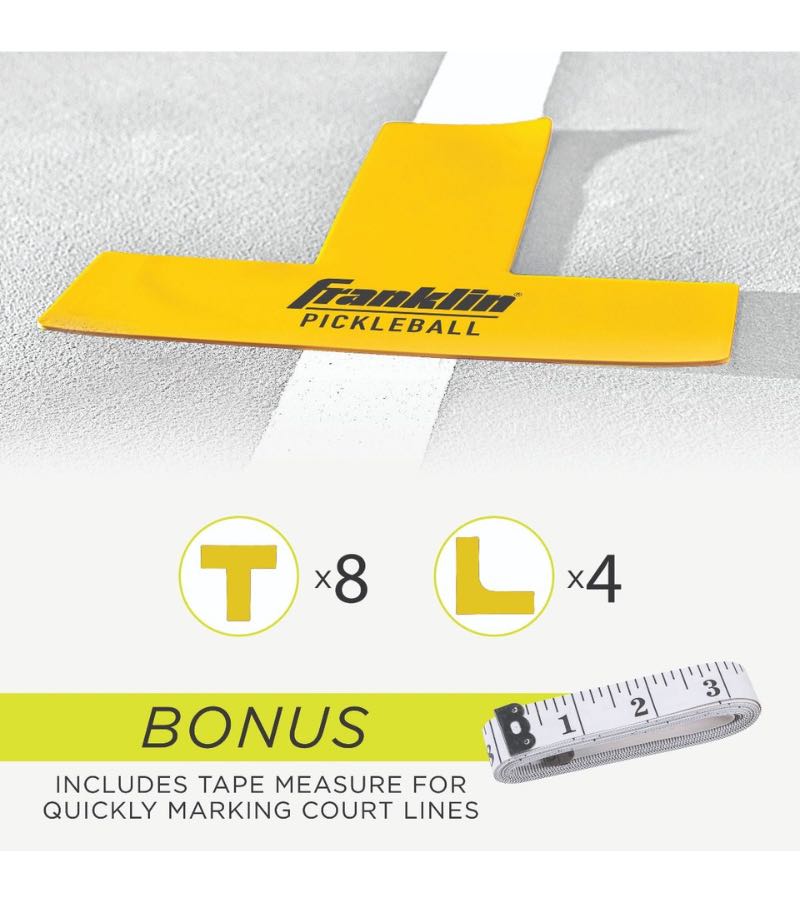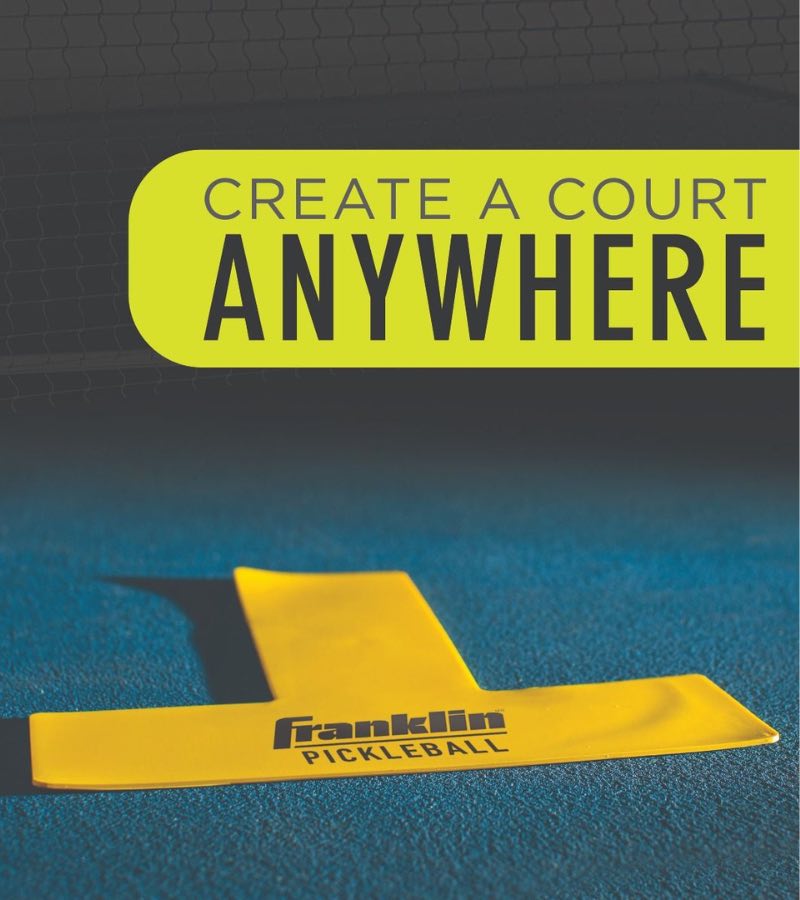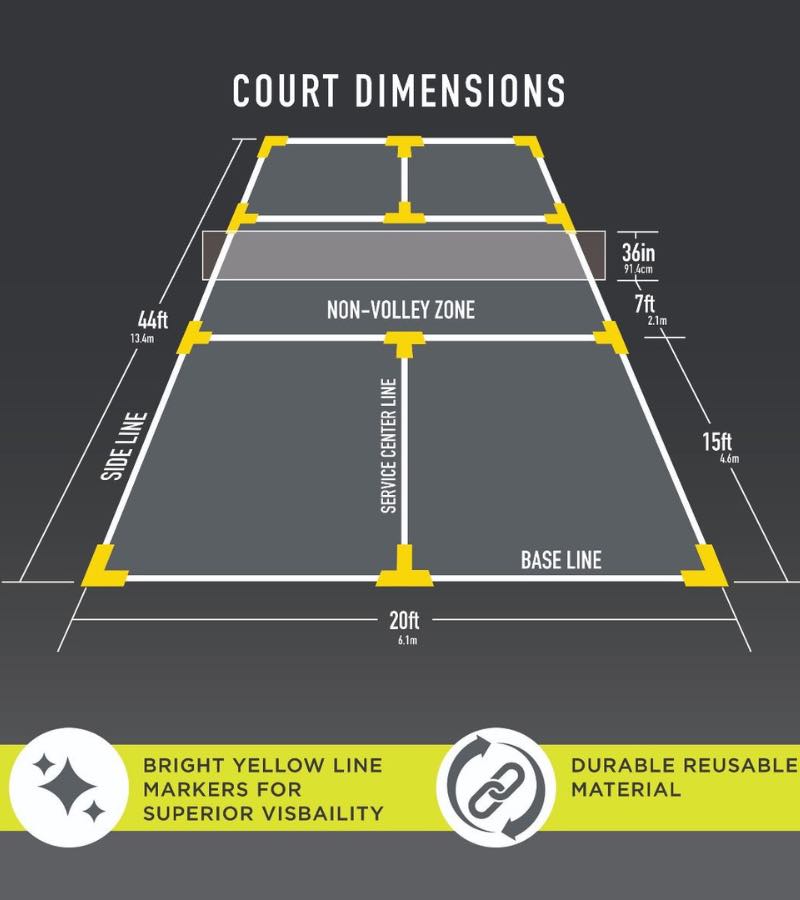 Franklin Pickleball Court Marker Kit
Founded in 1946, Franklin Sports is a renowned brand synonymous with sports enthusiasts and professionals across the globe. Pioneered by brothers Irving and Sydney Franklin, the company began its journey with a focus on sporting goods that set the standard for quality and durability.
The Franklin Pickleball Court Marker Kit is going to be your best fiend! We have all been there, we want to play pickleball in our drive way, the park, or anywhere else, and you don't have an "official net" but no need to worry, that is now in the past! You can now use this franklin pickleball court market kit and be the hero at every event you go to, making your very own pickleball court instantly. The kit includes 4 L-Shaped pieces and 8 T-Shaped pieces. The tape can be put down very easily and the tape can be cleaned up, which is known as the franklin easy care design. The bright yellow color makes the boundaries of the court very easy to see.
Franklin Pickleball Court Market Kit Features:
Designed to build a pickleball court wherever you desire
4 L-Shaped pieces and 8 T-Pieces

Easy Care Technology allows for quick and easy cleanup
Bright yellow color makes the boundaries very easy spottable
Comes with a tape measurer
L and T pieces are 10.5 inches long