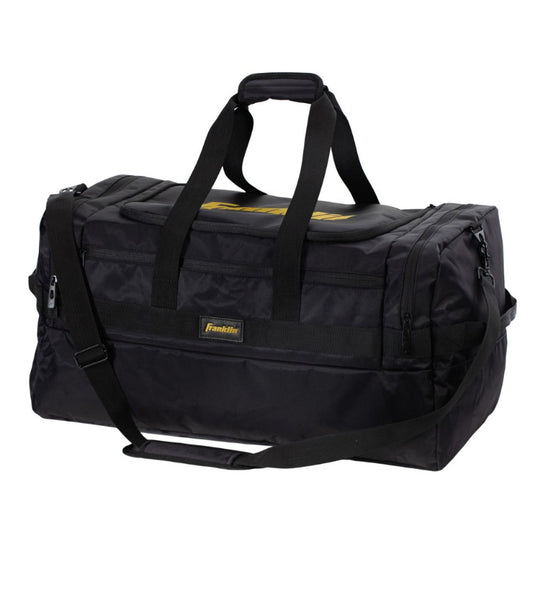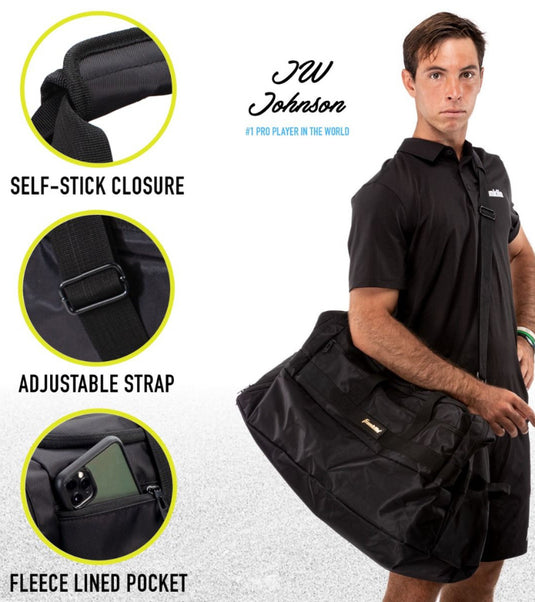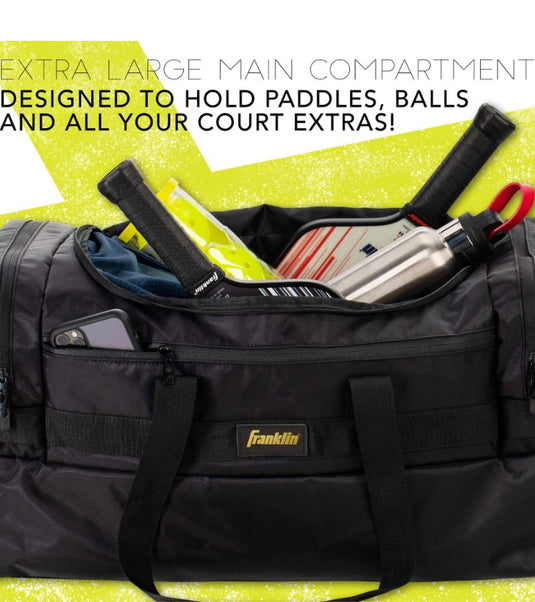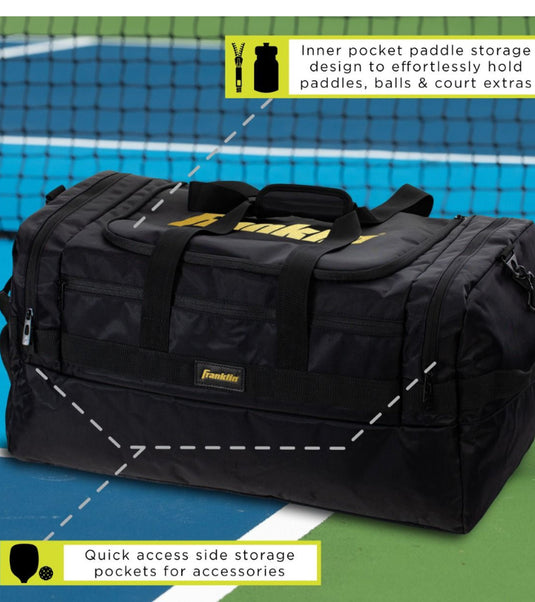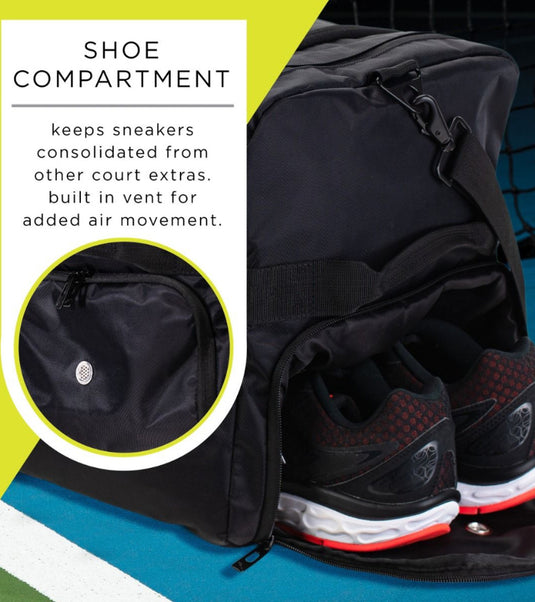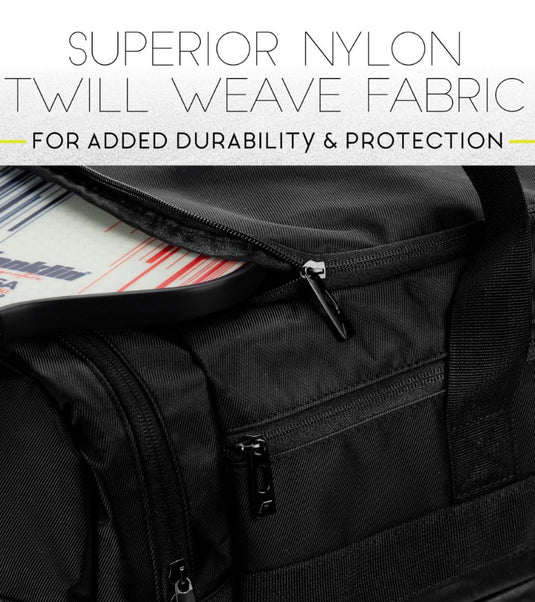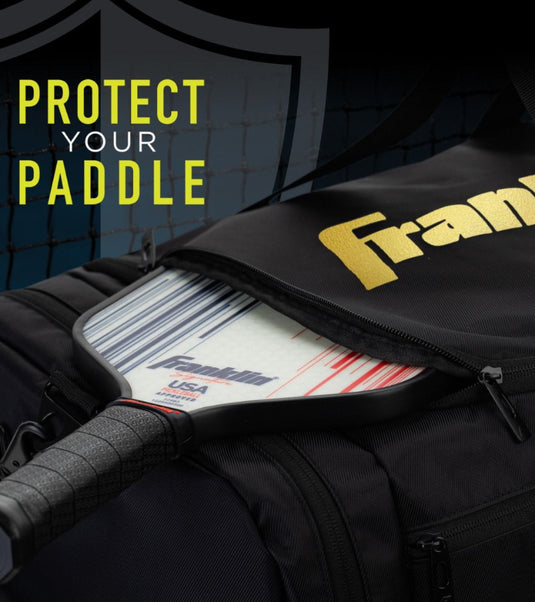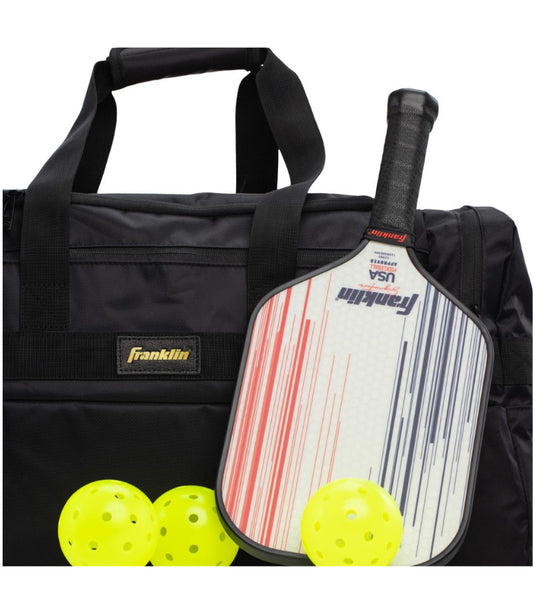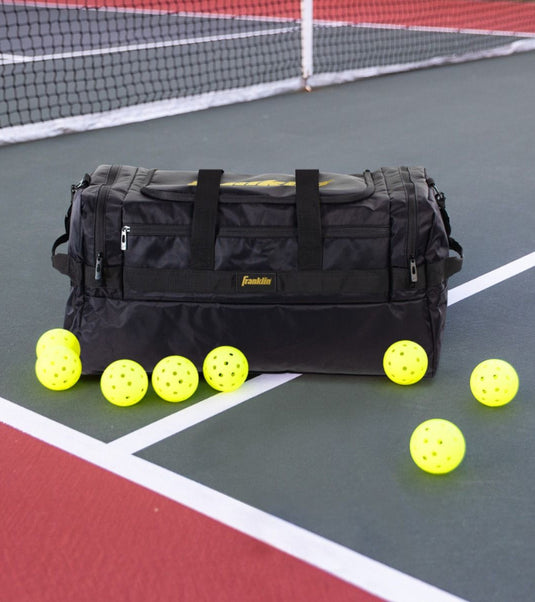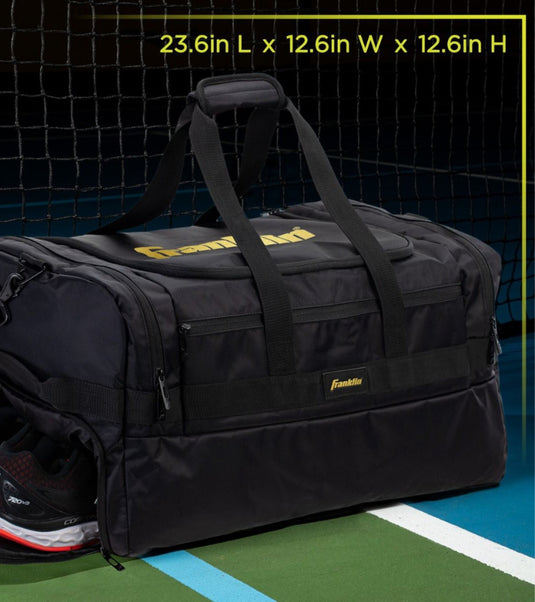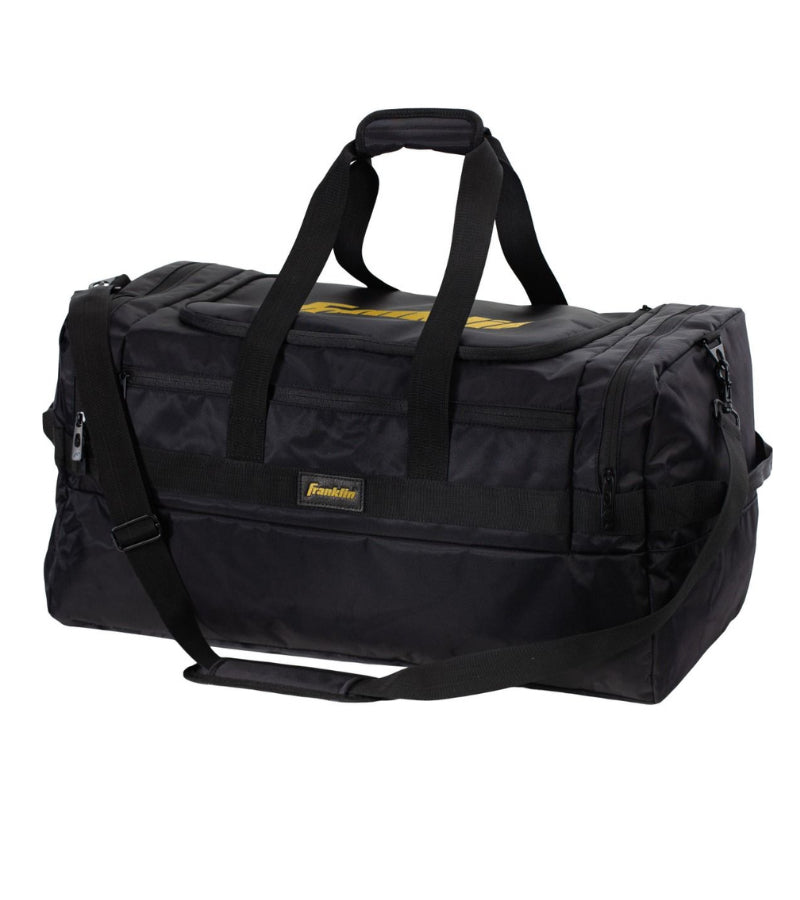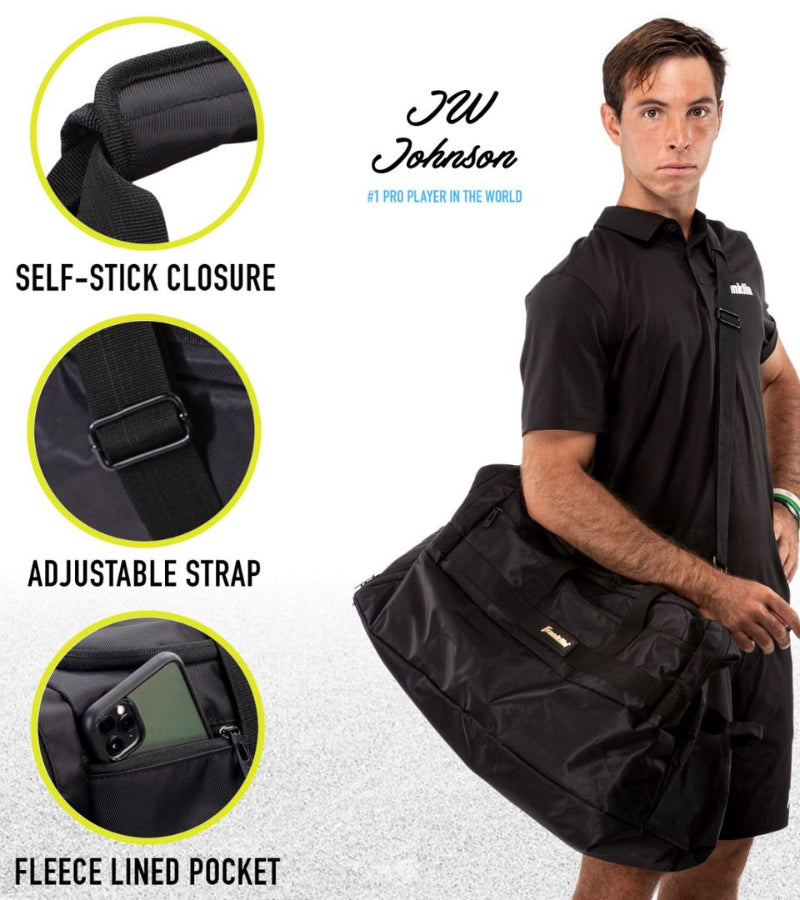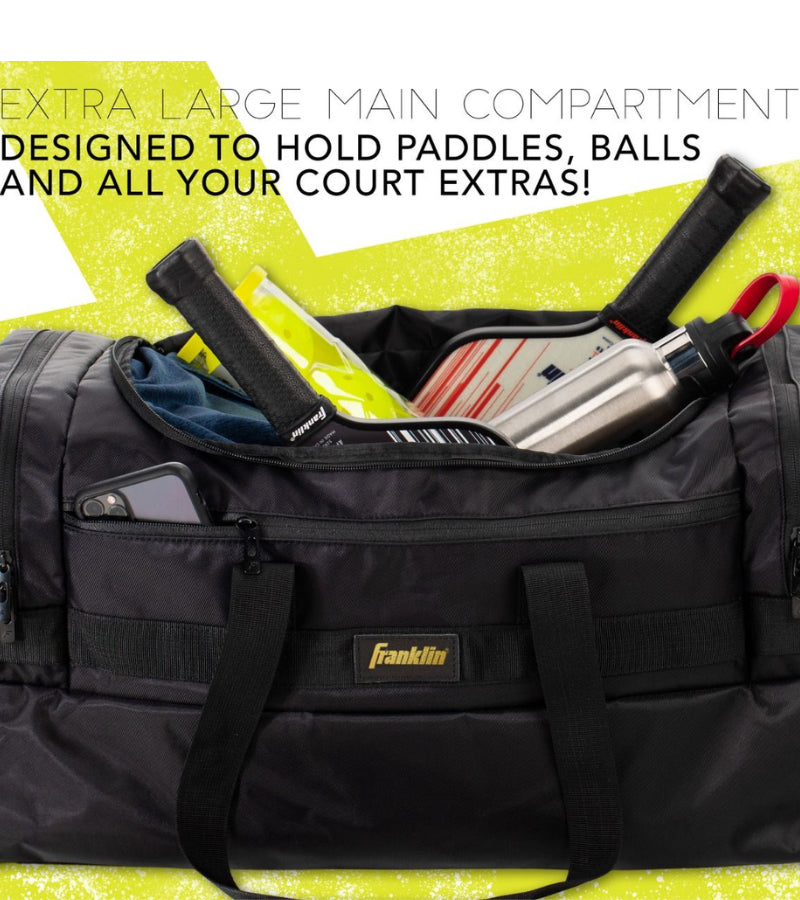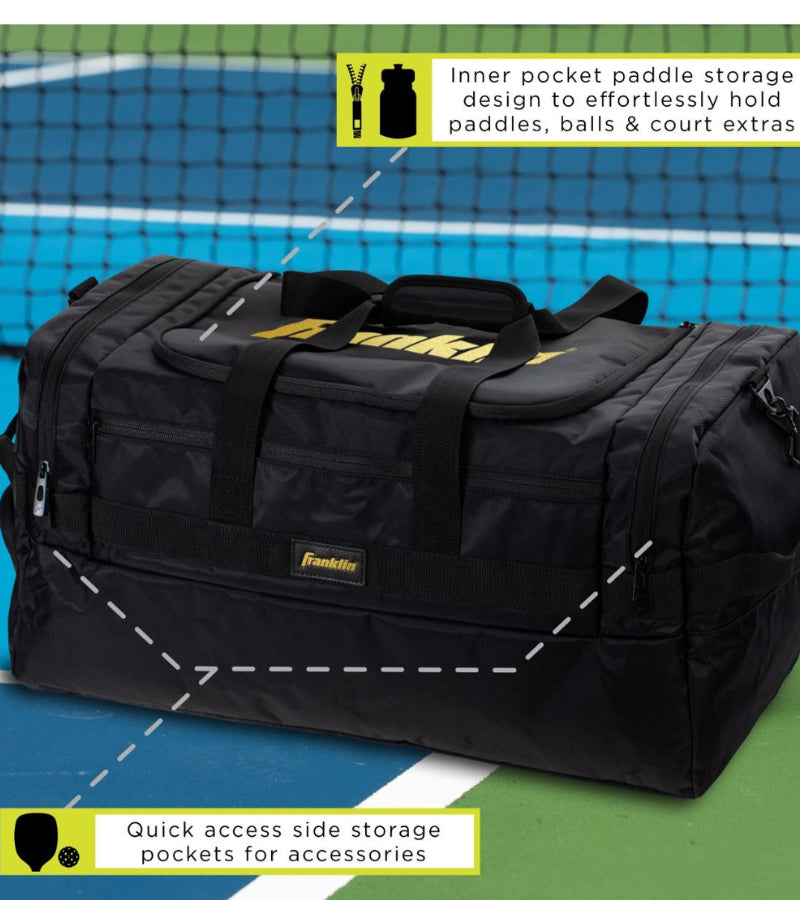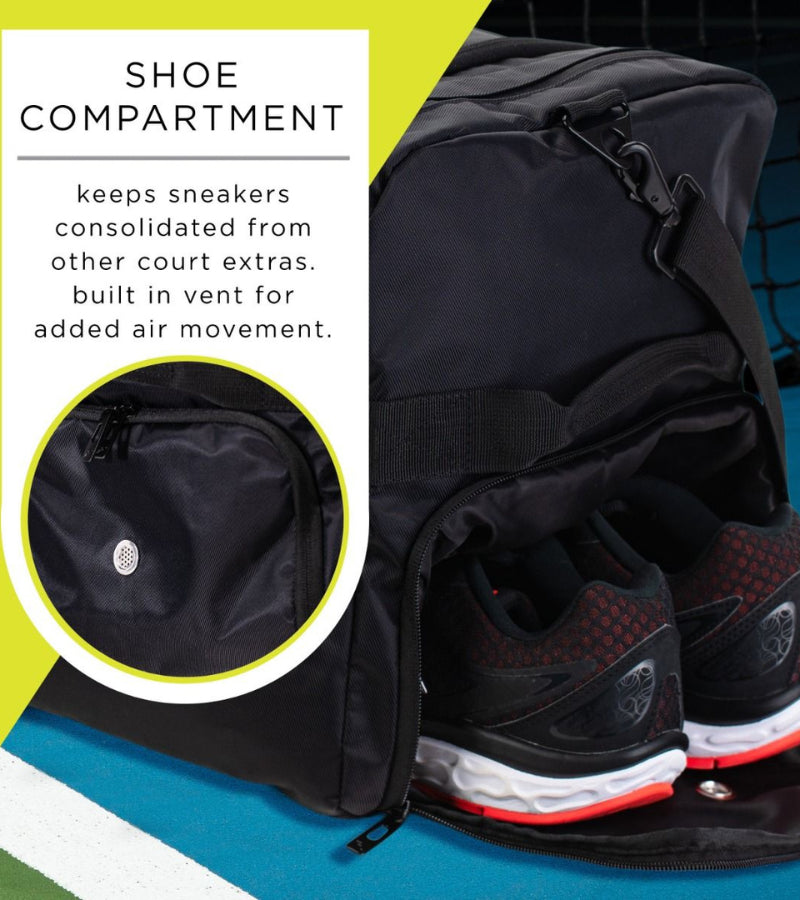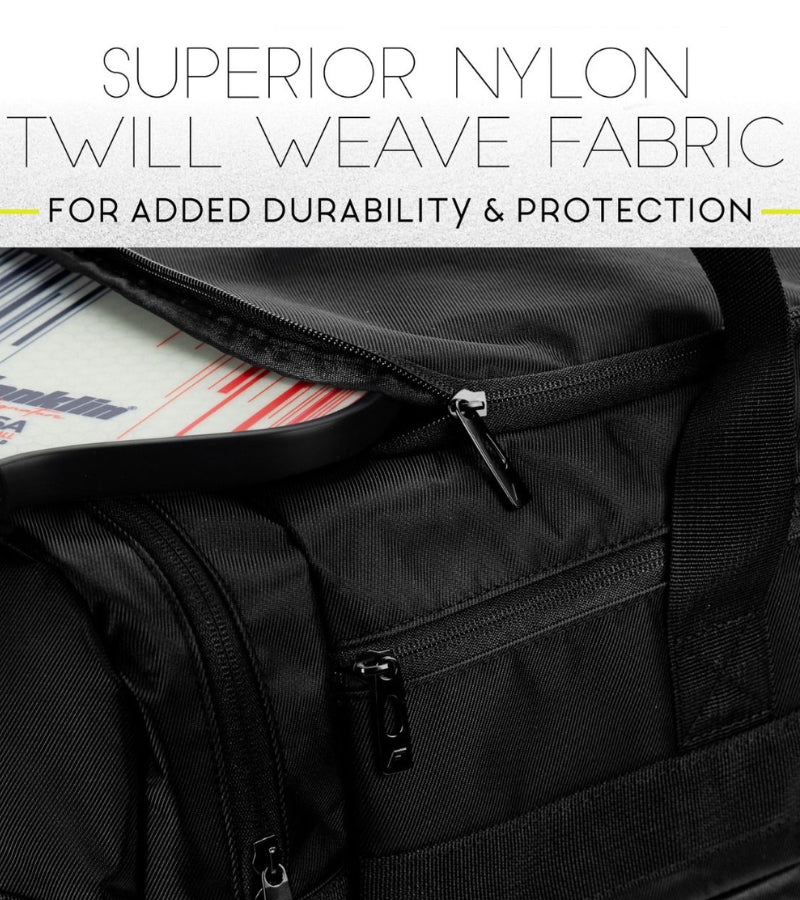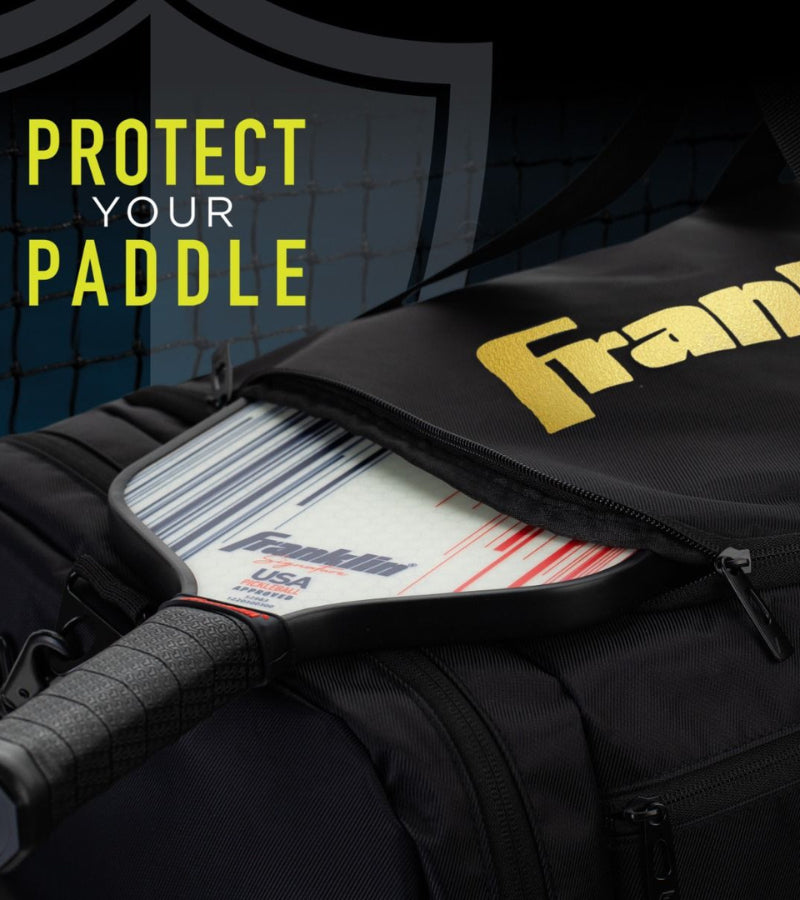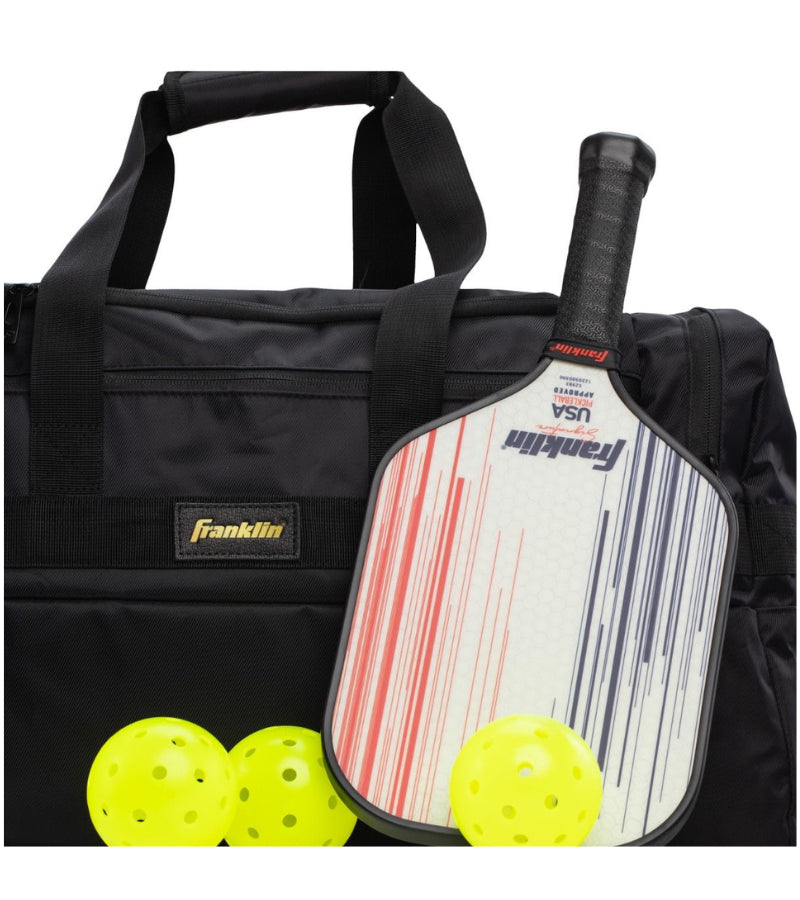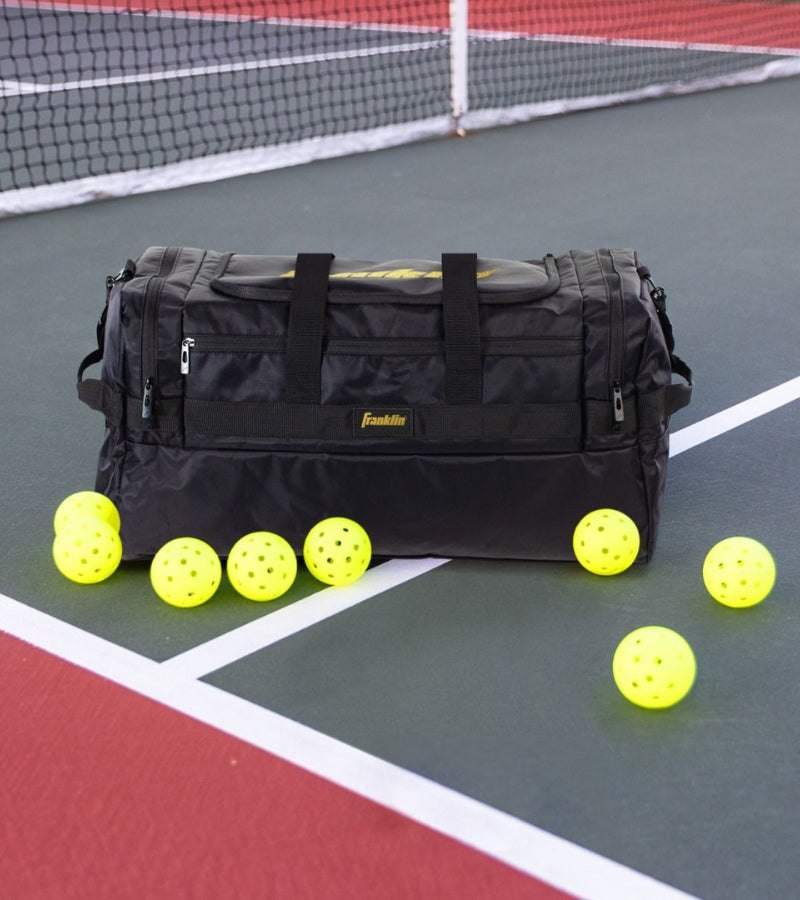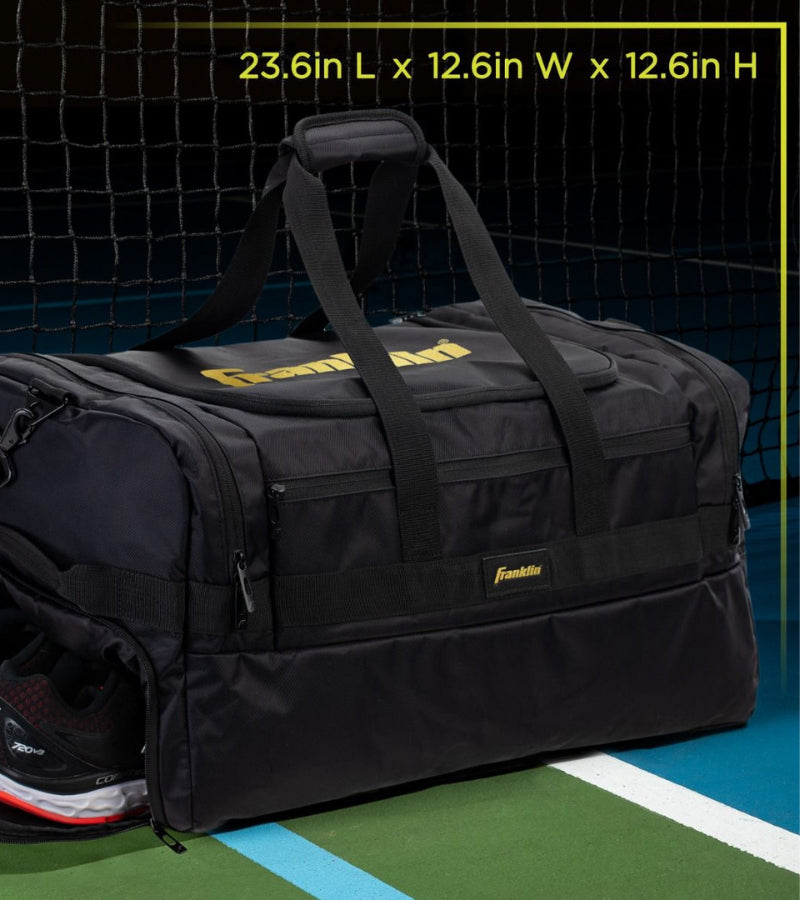 Franklin Elite Pickleball Duffle Bag Black
Founded in 1946, Franklin Sports is a renowned brand synonymous with sports enthusiasts and professionals across the globe. Pioneered by brothers Irving and Sydney Franklin, the company began its journey with a focus on sporting goods that set the standard for quality and durability.
The Franklin Elite Pickleball Duffle Bag Black is a must have, we couldn't be more thrilled to offer such an incredible pickleball duffle bag. When it comes to duffle bags, Franklin is leading by example, as this Franklin Bag is the official bag of the US Open! A bag should be comfortable and have enough storage to keep your paddle, shoes, balls, gear, and phone all safe, if your bag doesn't do this, Franklin is here to save the day.
This pickleball duffle bag features shoe compartments that separate them from your personal belongings so they don't smell up your entire bag. Multiple storage pockets allow for you to organize all of your belongings. This Franklin Pickleball Bag is available in a stylish black colorway.
Franklin Elite Pickleball Duffle Bag Black Features:
Elite bag offers premium performance and durability with an incredible design that allows for you to keep all of your belongings safe
Intelligent design which was crafted by pro players, making this bag an essential pillar to your pickleball game
Fleece lined pockets
Multiple storage pockets
Shoe compartment to keep your shoes from smelling up your bag
Padded strap to keep this pickleball bag from digging into you
23.6 in L X 12.6 in W X 12.6 in H