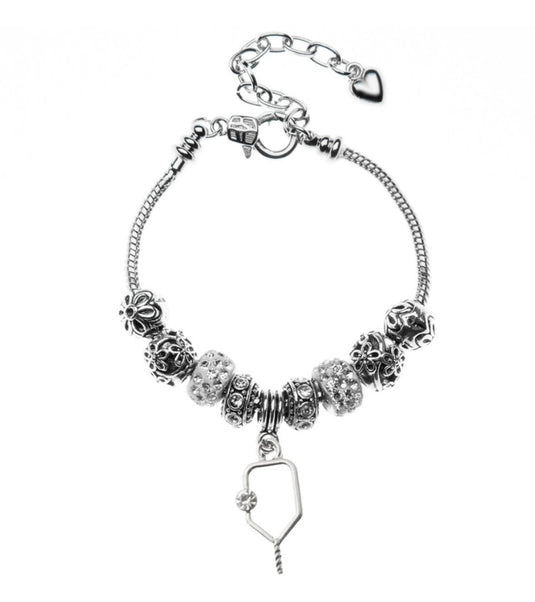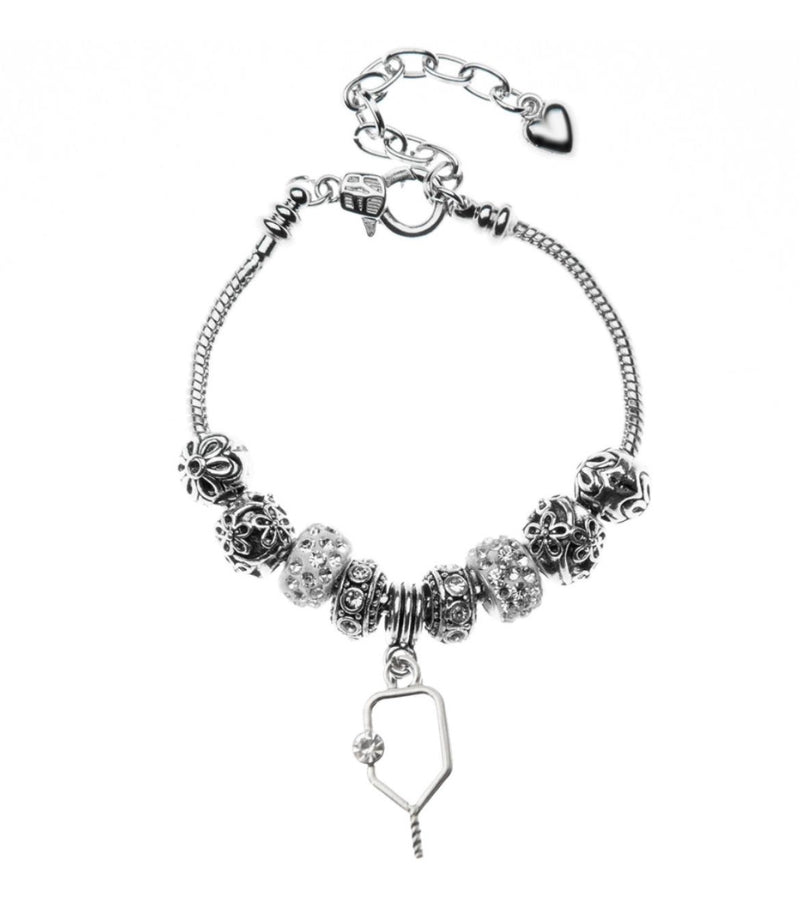 Sportybella Silver Charm Beaded Bracelet
Made in the USA!
Sportybella provides us with the the best pickleball jewelry on the market, offering unique designs, gifts, and the list is endlelss. Our customers come back every few months to add to their collection. Once again Sportybella has delivered with a high quality pickleball bracelet, which features a pickleball paddle. This silver plated bracelet is 5 inches and has a 2 inch extension as well. Whether you're wearing this to the pickleball court or out with your friends, this bracelet is perfect for all occasions.
This bracelet is offered in two different styles. One features an open paddle charm and the other style features a closed paddle charm. Made in the USA!