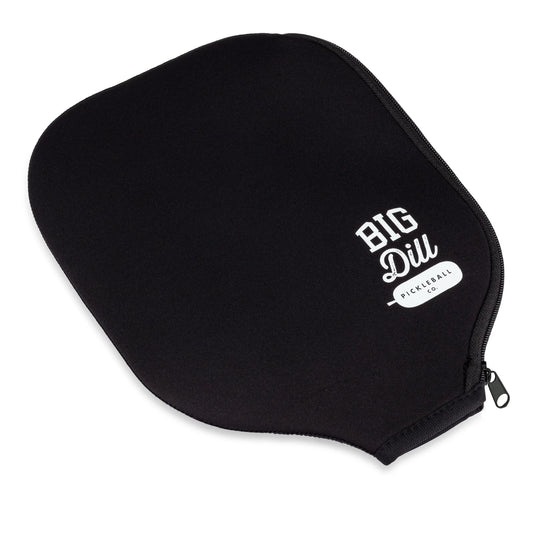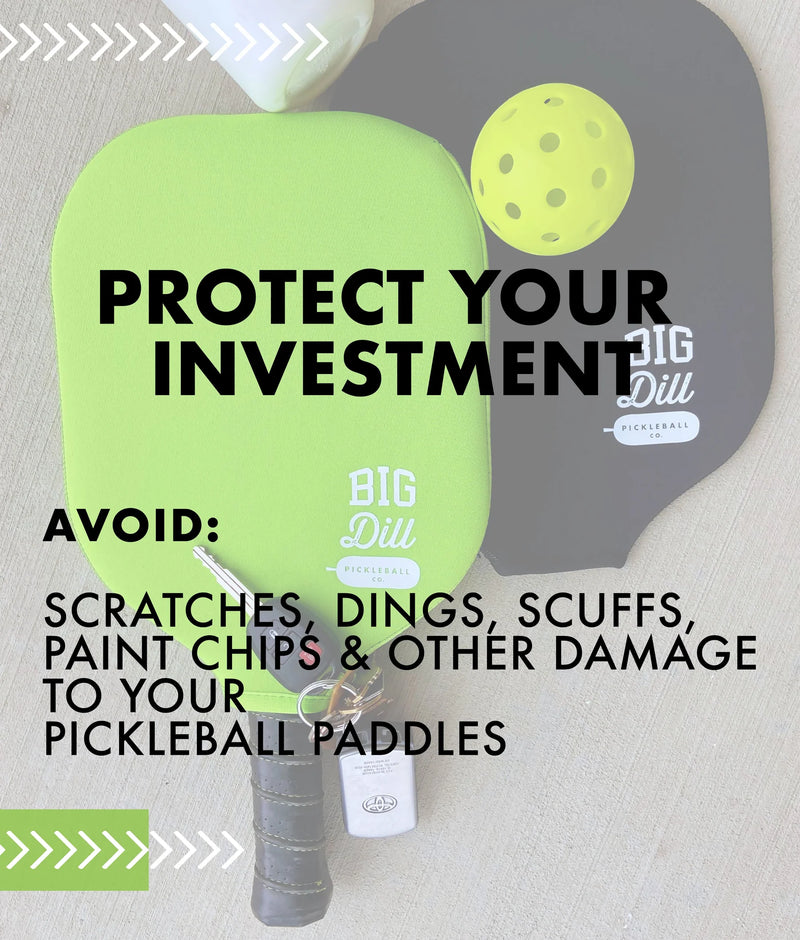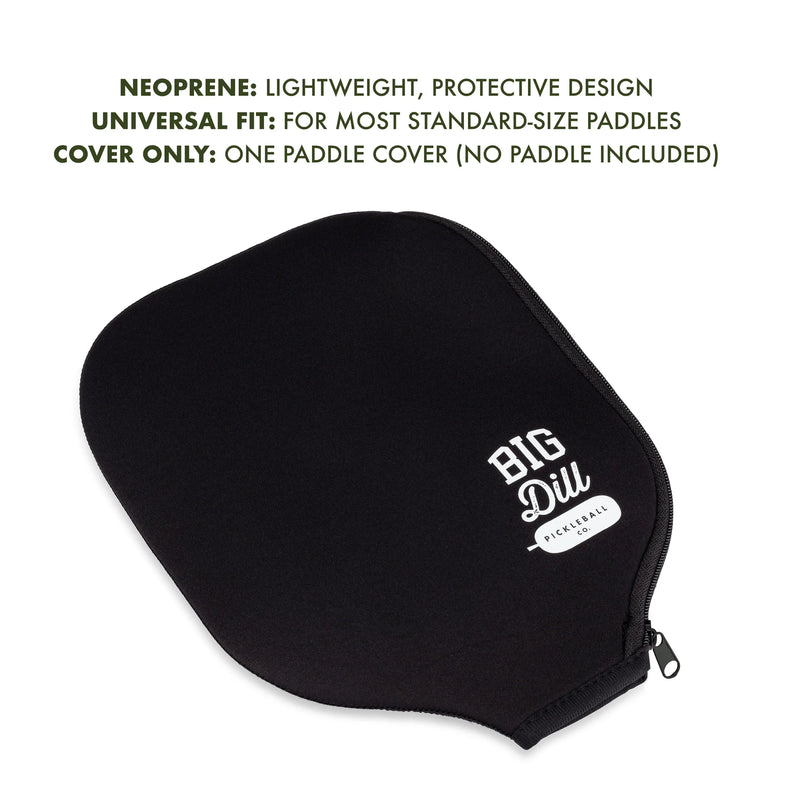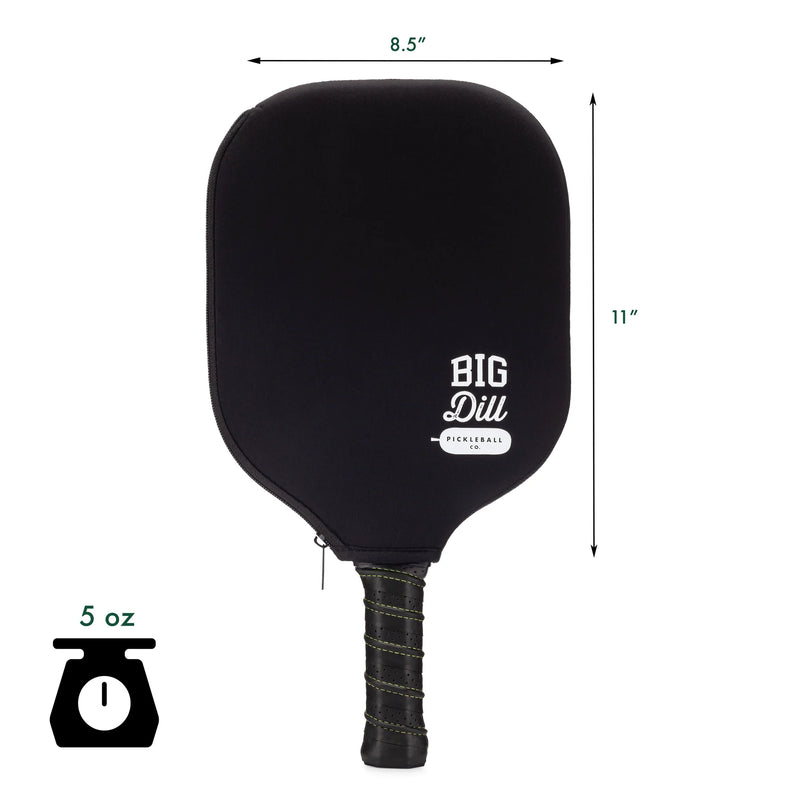 Big Dill Neoprene Pickleball Paddle Cover Black
Big Dill Pickleball began it's journey in 2020 and they have not looked back since. Although their journey began in 2020, it really began over 15+ years ago, as they began playing the game as a child. Big Dill Pickleball Co. is one of the most unique pickleball brands in the world. The Big Dill Pickleball Paddle Cover are a customer favorite here at Pickle Ballers Hub and we understand why.
Thick, neoprene cover prevents damage and shock from impact and normal wear and tear. Avoid scratching or dinging your investment with this budget-friendly, eye-catching option.
Features:
VERSATILE PADDLE COVER: Each universal paddle cover measures 8.5 x 11 inches (width x height). Securely fits most pickleball paddles up to 8 1/4 inches wide that are standard shape. Will not fit extra-long pickleball paddles, but is ideal for both edged or edgeless designs for the best, simple protection. Zips tightly shut around a handle of any width or circumference.
DURABLE SLEEVE: This premium pickleball paddle cover with zipper closure is made of shock-absorbent neoprene fabric. It stretches perfectly around the head of your pickleball paddle to offer a secure fit that won't slide around or scratch on the zipper. Easy to use and care for!
PROTECTS YOUR INVESTMENT: Keep your paddle in pristine condition when it's not in use. Great for portable, simple storage in your bag, backpack, car, or on the side of the court. This racket cover helps you avoid chips, dings, paint damage, scratches, scuffs, and more
COLORFUL AND FUN: Choose from classic black or lime green so your paddle holder can match your style and preference. Each cover features a simple Big Dill Pickleball Co. logo in white. Note: This item is the COVER ONLY and does not include a pickleball paddle.
SCORE POINTS IN STYLE: Big Dill Pickleball Co. is based in Salt Lake City, Utah, USA. Our woman-owned company designs unique, fun, fresh paddles and pickleball gear that is anything but boring. Our pickleball paddles and accessories are tested for quality and great for men, women, teens, seniors, kids, and adults of all ages.