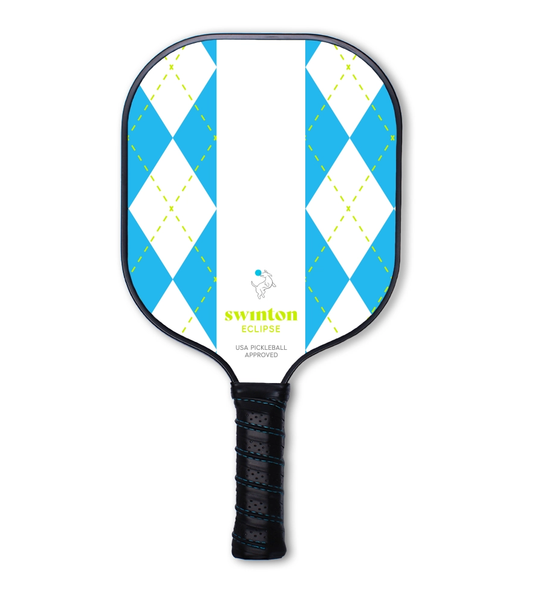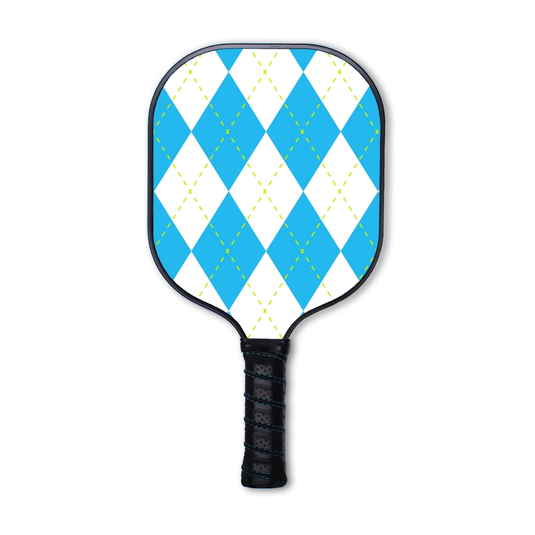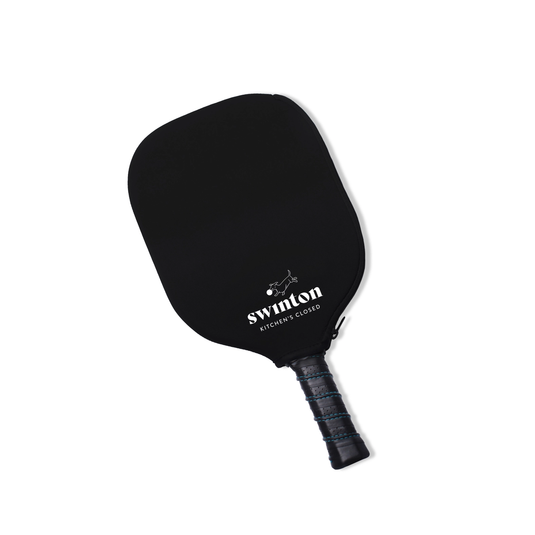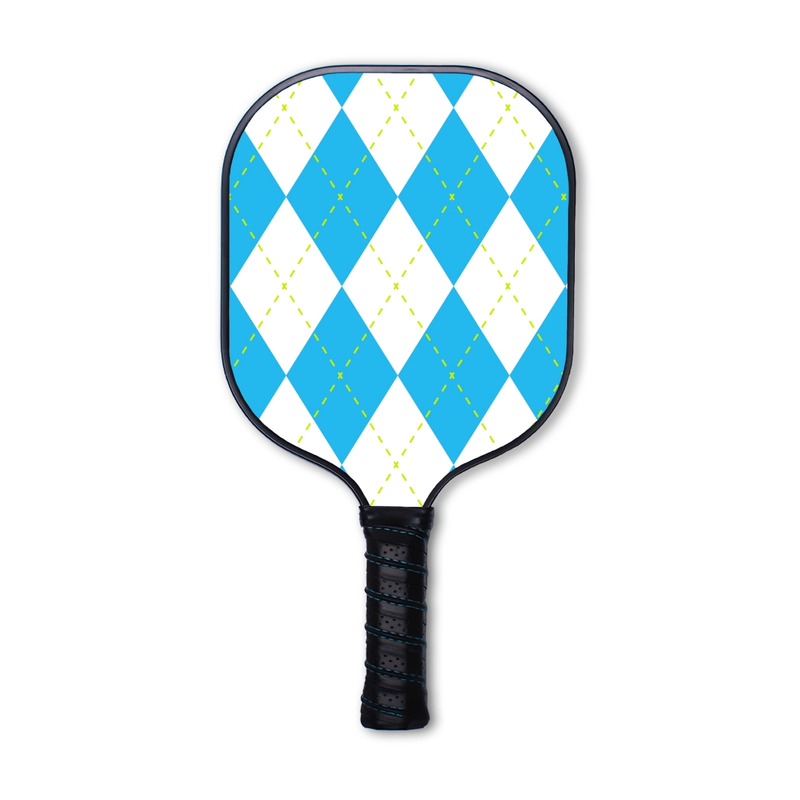 Swinton Eclipse Paddle - Argyle
The Swinton Eclipse paddle includes a longer handle, a textured surface and a more square face shape. Designed for style. Made to win. All Swinton paddles are USA Pickleball Approved.
With its high end graphite technology and polypropylene core, it is both well-balanced and lightweight for optimum ball control. Newbies and advanced players will enjoy the power and precision of the Swinton paddle. The durable graphite face strikes the perfect balance between durability and strength. Plus, the premium plush grip is extremely comfortable and perforated to dissipate sweat, allowing for hours of play.
Features:
USA Pickleball approved

Includes the protective neoprene cover

Made in United States

Dimensions: 15.8″ x 7.8″ x 1.5″ (40.1 x 19.8 x 3.8 cm)

Weight: 12 oz (340.2 g)