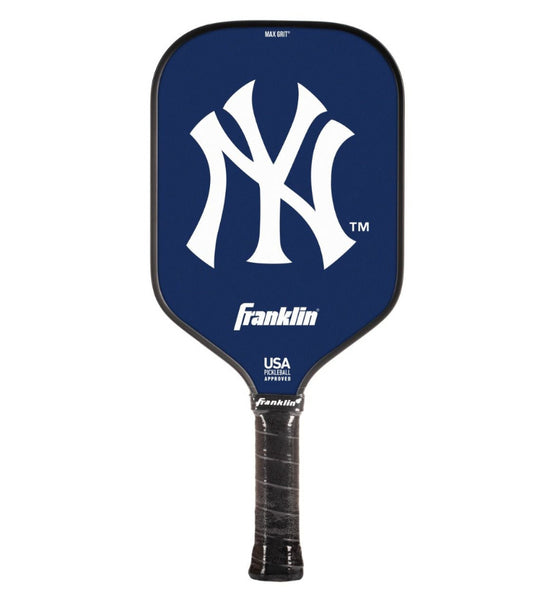 Pickleball MLB Teams Paddle
Founded in 1946, Franklin Sports is a renowned brand synonymous with sports enthusiasts and professionals across the globe. Pioneered by brothers Irving and Sydney Franklin, the company began its journey with a focus on sporting goods that set the standard for quality and durability. Franklin Sports has always placed an emphasis on innovation, striving to develop products that enhance the playing experience for all, now they have left their mark on the pickleball game.
Are you at a cross roads between if you love pickleball or baseball more? No need to worry, we have every MLB team available to be featured on your pickleball paddle. Every mlb team paddle has your teams favorite color and logo, so you can hit the court in style. 
The Franklin MLB Pickleball Paddle is bringing together the two beautiful sports. It combines the perfect combination of two amazing sports that have left their mark on the sporting industry here in the United States.
Pickleball MLB Teams Paddle Features:
13mm polypropylene is built for durability and increased power.
The fiber glass surface layer ensures a large sweet spot in the center of the paddle for flawless contact and increased control.
MaxGrit surface technology designed to improve traction on the ball to increase spin and dampen vibration for smooth, precise shot making.
USA PICKLEBALL APPROVED: This paddle is approved for tournament play by USA Pickleball (USAPA) 
MLB OFFICIAL: Designed with official MLB logos and colors so baseball fans can show support for their favorite team