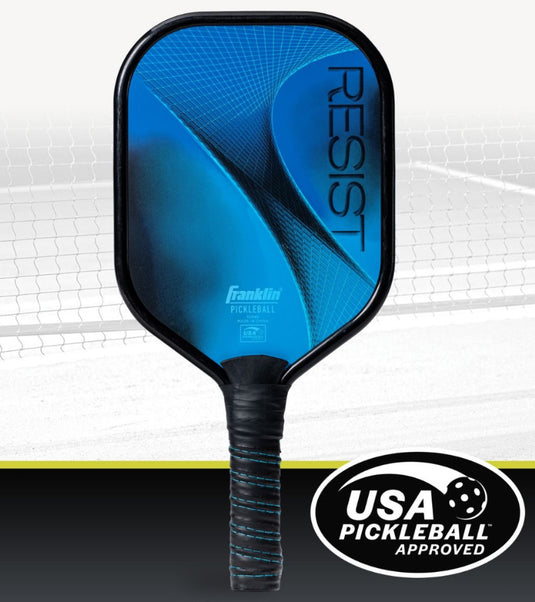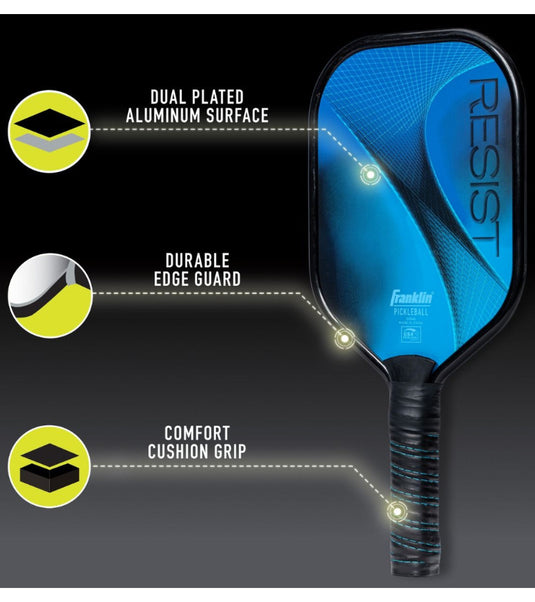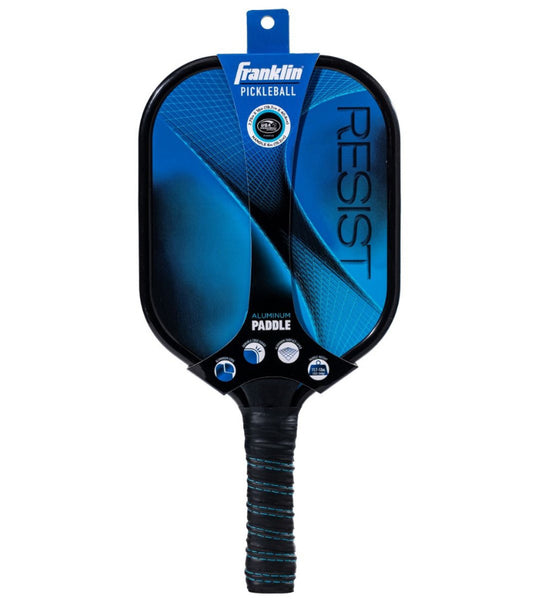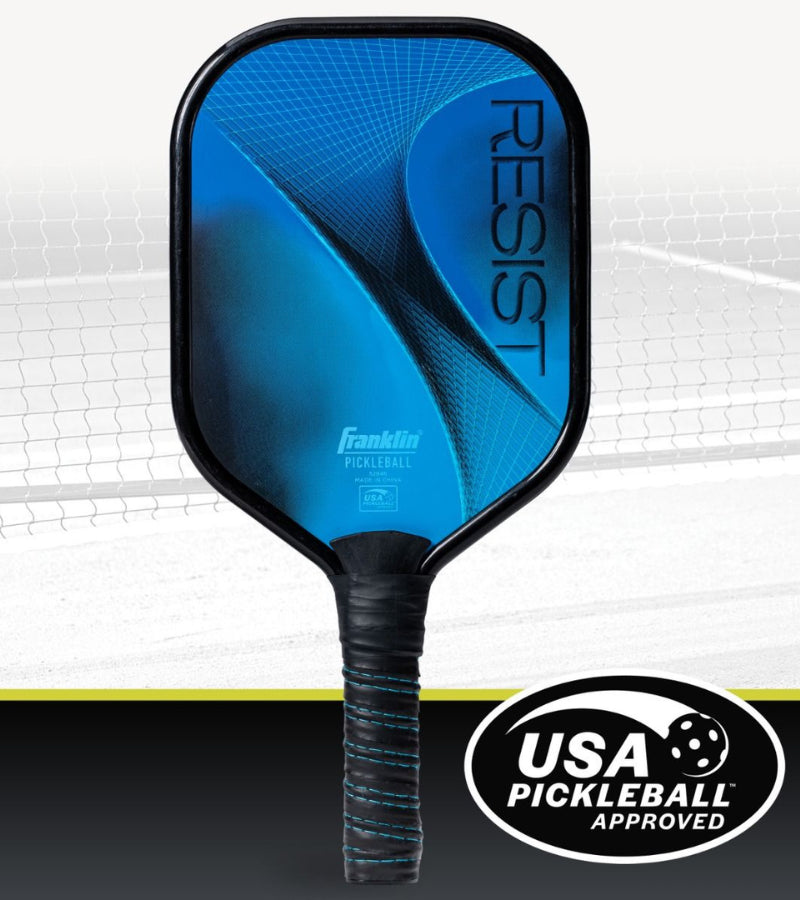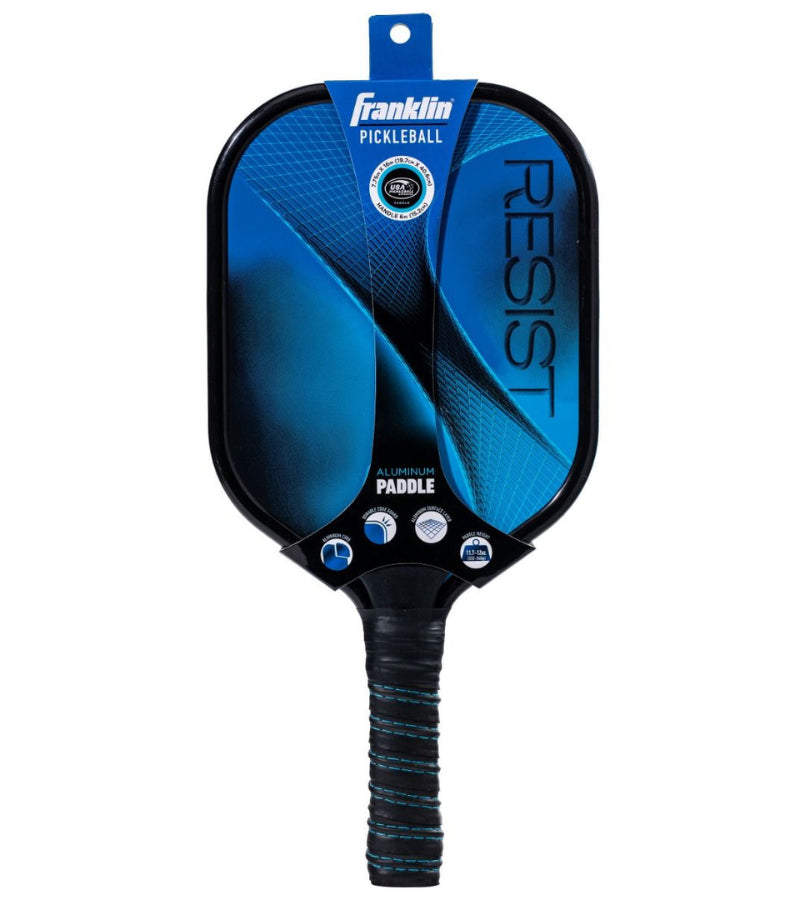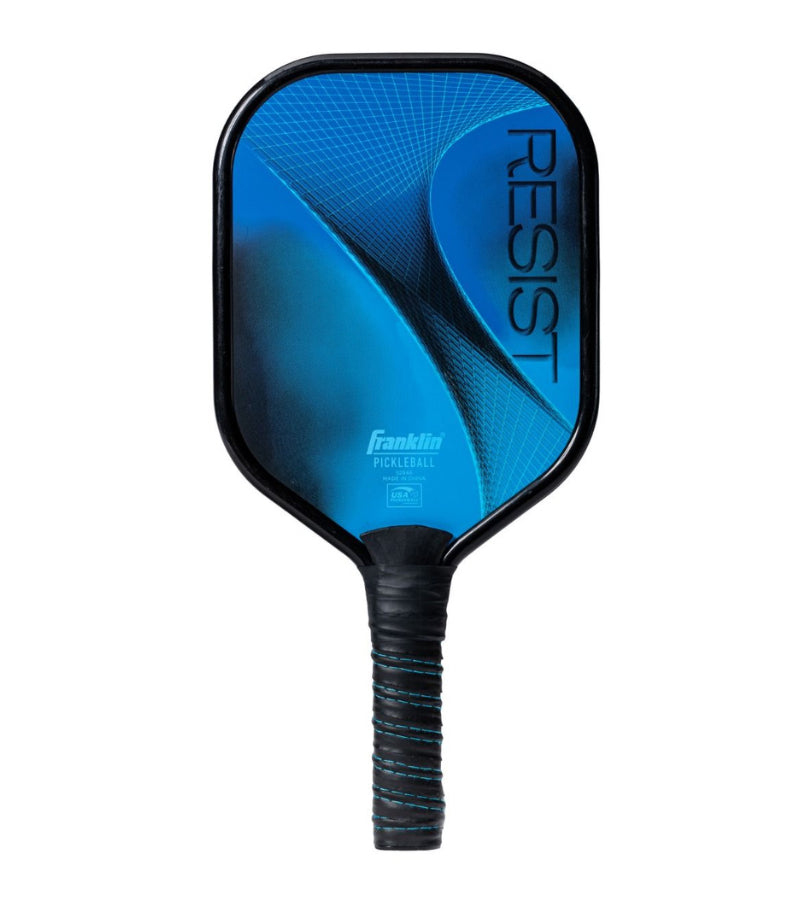 Franklin Resist Aluminum Pickleball Paddle
Founded in 1946, Franklin Sports is a renowned brand synonymous with sports enthusiasts and professionals across the globe. Pioneered by brothers Irving and Sydney Franklin, the company began its journey with a focus on sporting goods that set the standard for quality and durability. Franklin Sports has always placed an emphasis on innovation, striving to develop products that enhance the playing experience for all, now they have left their mark on the pickleball game. The Franklin Resist Aluminum Pickleball Paddle is simply incredible, it combines the perfect combination of playability and functionality.
This Franklin pickleball paddle has a dual-plated aluminum design, which creates a strong base for pro play quality. The grip handles have superier grip ability and paddling to leave you playing for hours on top of hours. The grip is equivalent to competitive quality grip texture. We would hate for you to have to buy another pickleball paddle within a few months, so this Franklin paddle comes with a plastic edge to maximize the paddles lifetime. 
Franklin Resist Aluminum Pickleball Paddle Features:
USA PICKLEBALL APPROVED: This paddle is approved for tournament play by USA Pickleball (USAPA)
Comfort Grip allows you to keep your hands in the game all day long. Non-slip grip handle
Premium Construction is engineered with an aluminum surface for accuracy and powerful shot making.
Protective Casing allows you to keep your beloved pickleball paddle safe from dents or any damage that could happen.
Paddle weight: 10.7- 11oz
Paddle width: 7.75 in.
Paddle height: 16 in.
Handle length: 6 in.