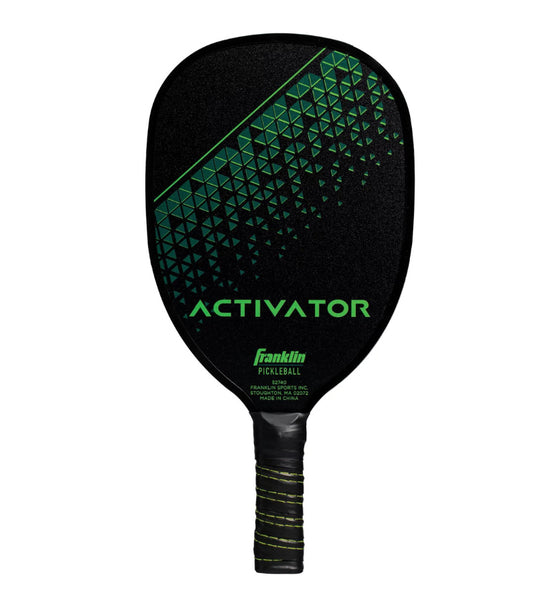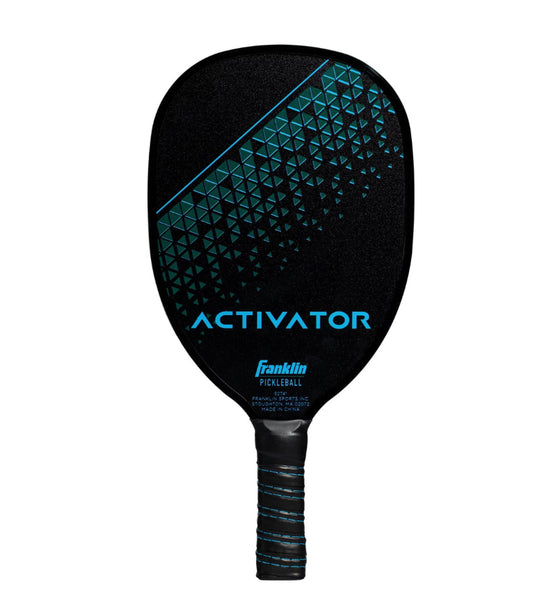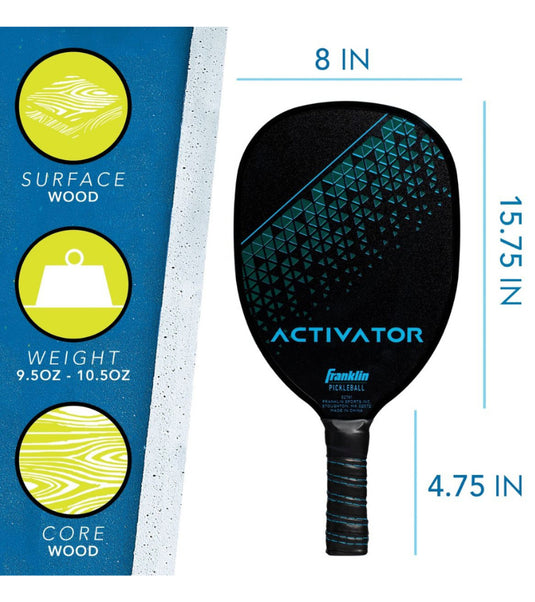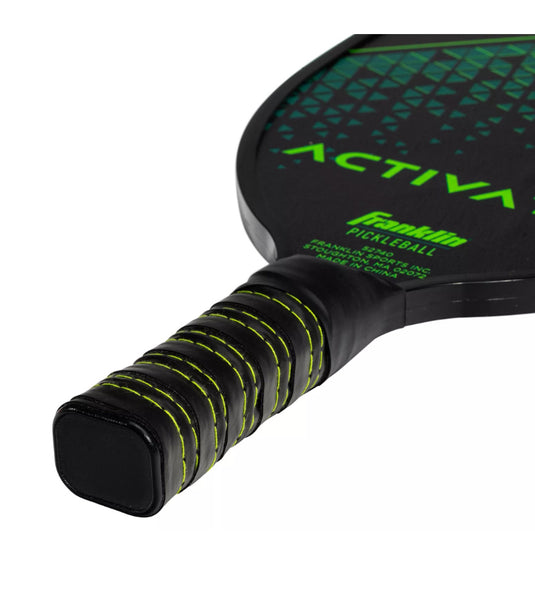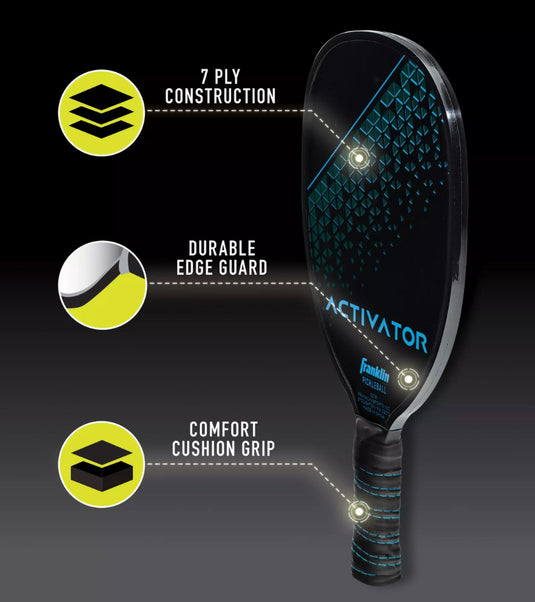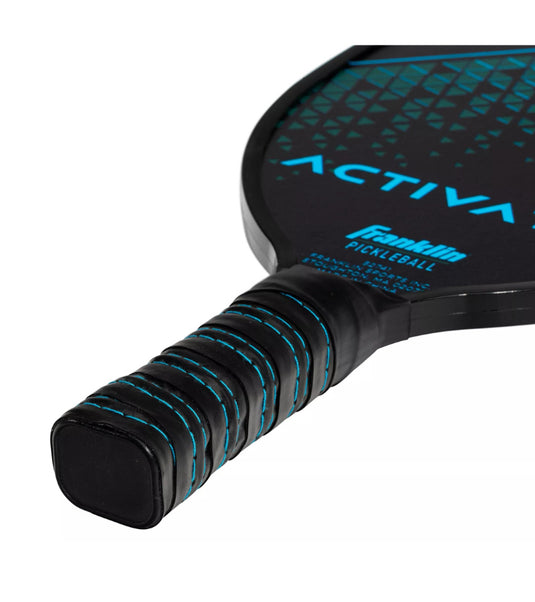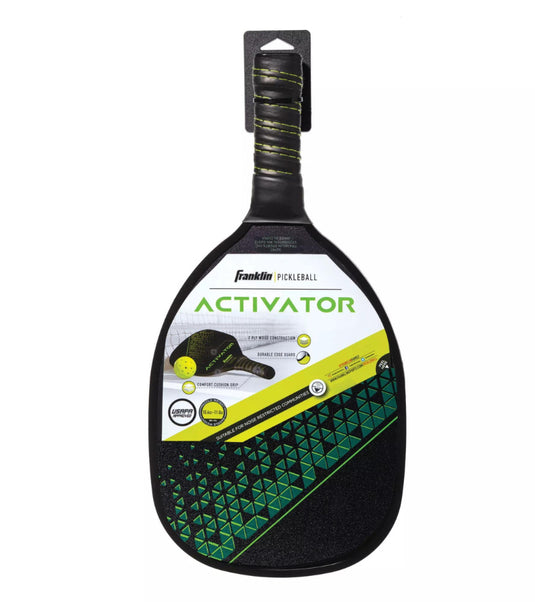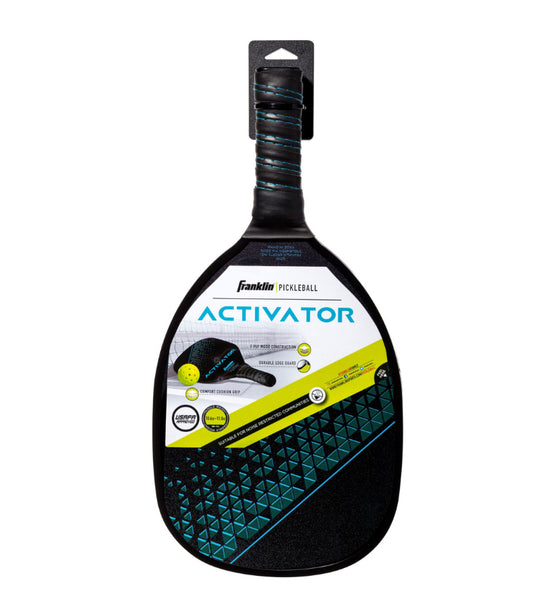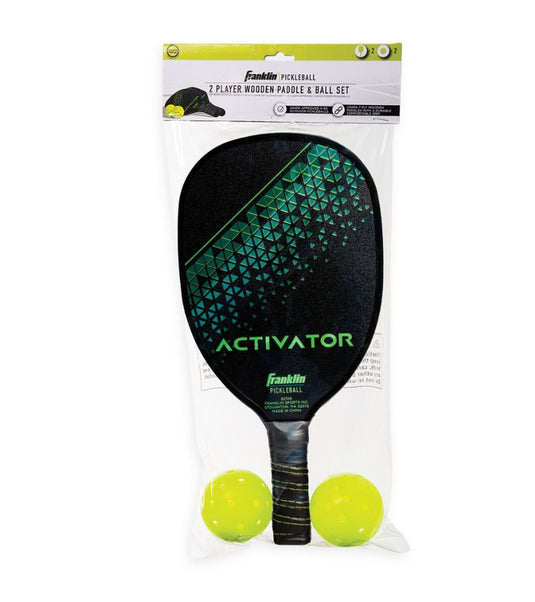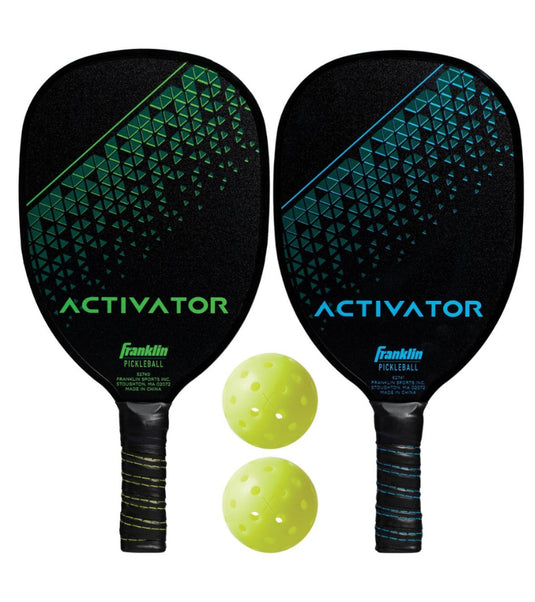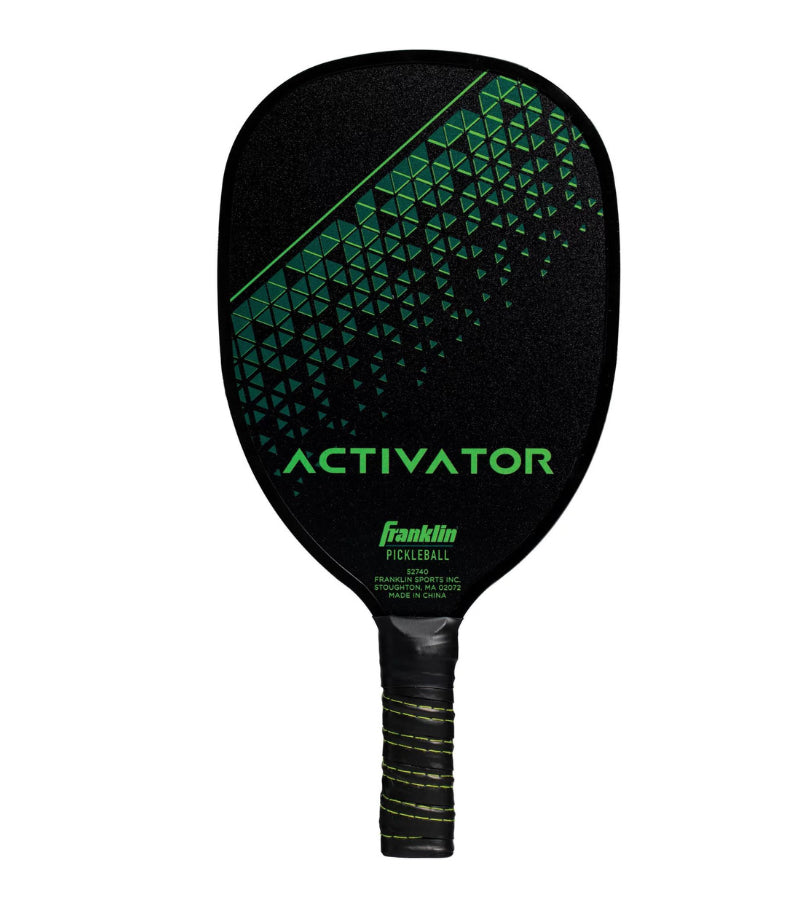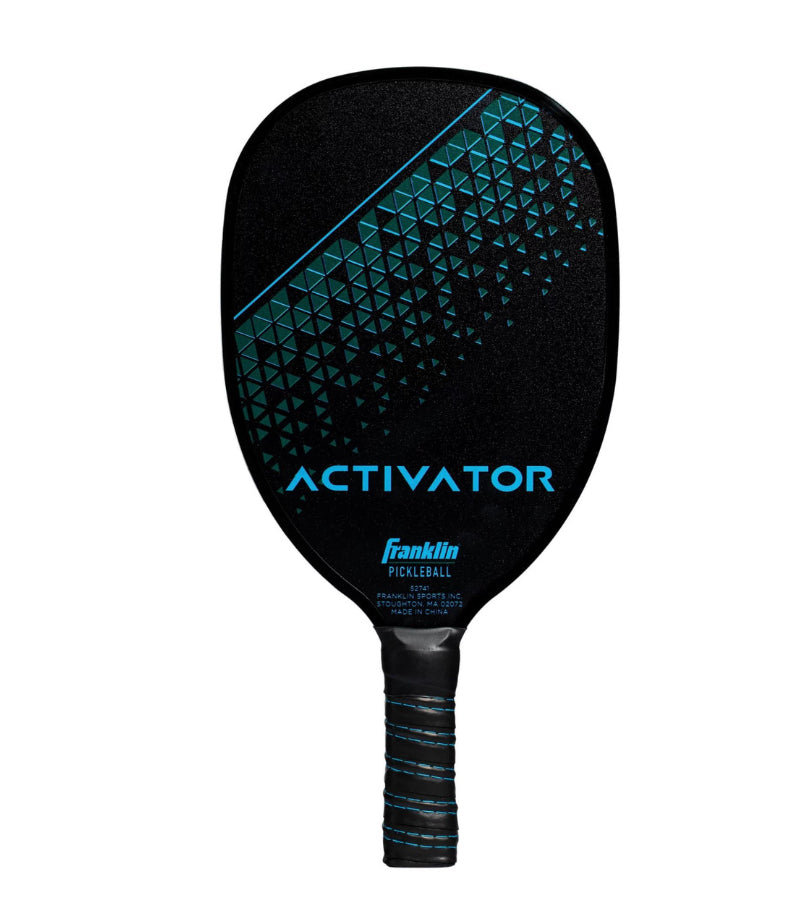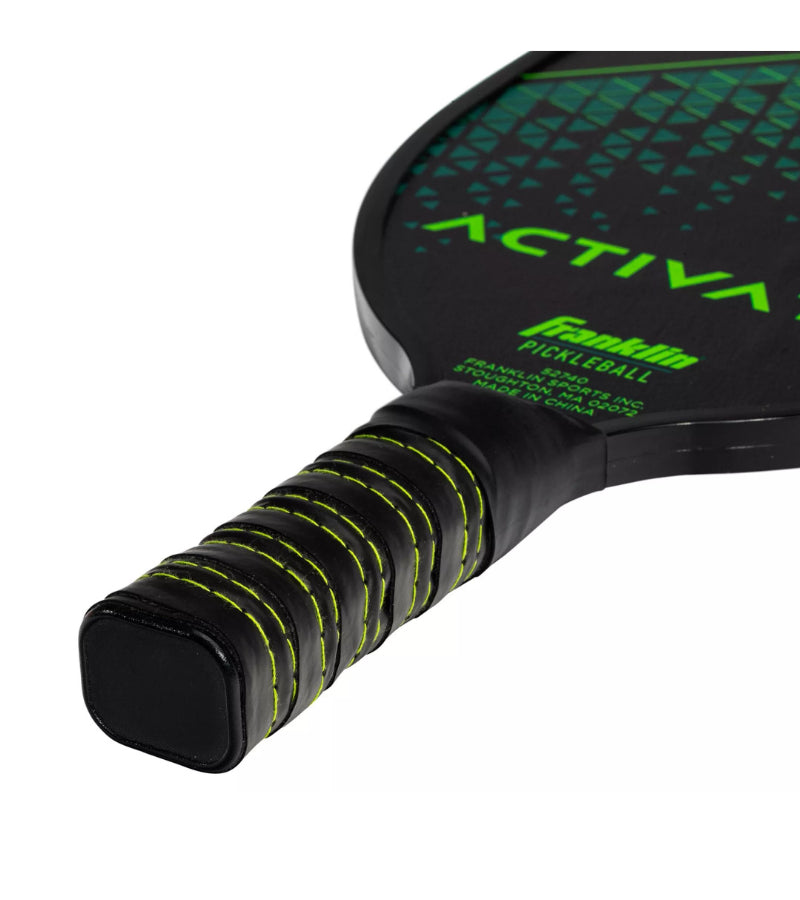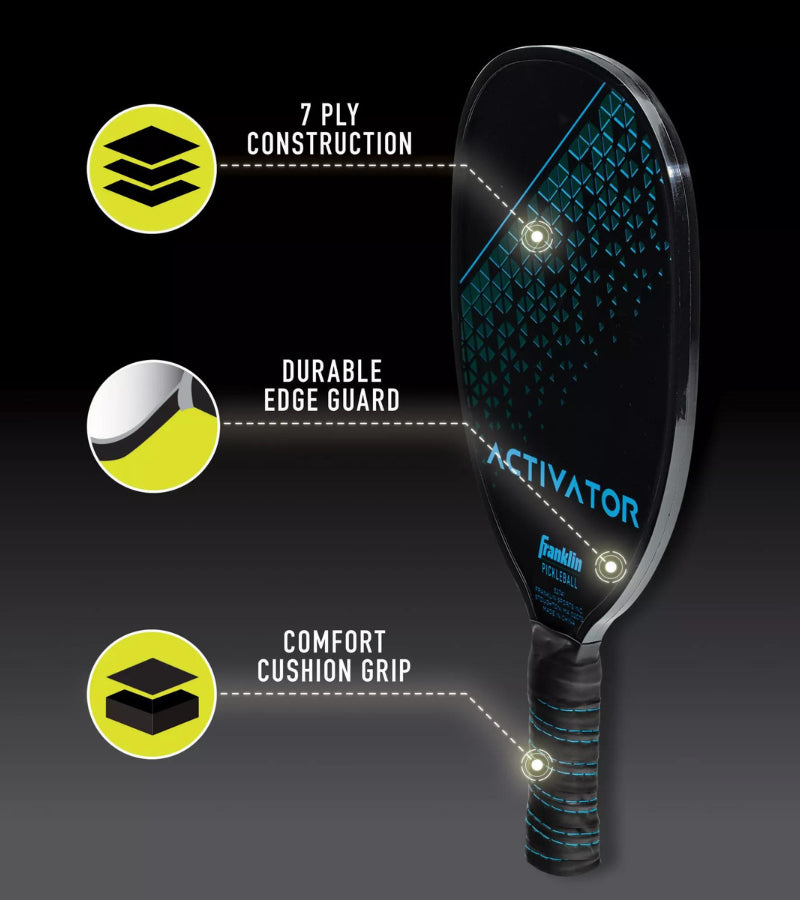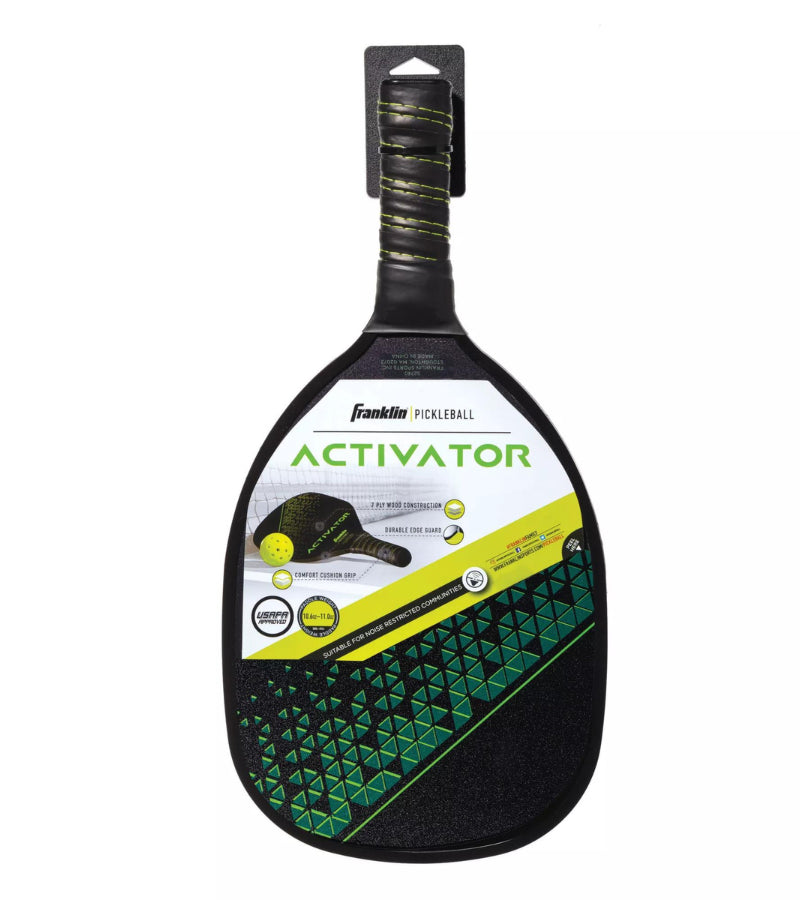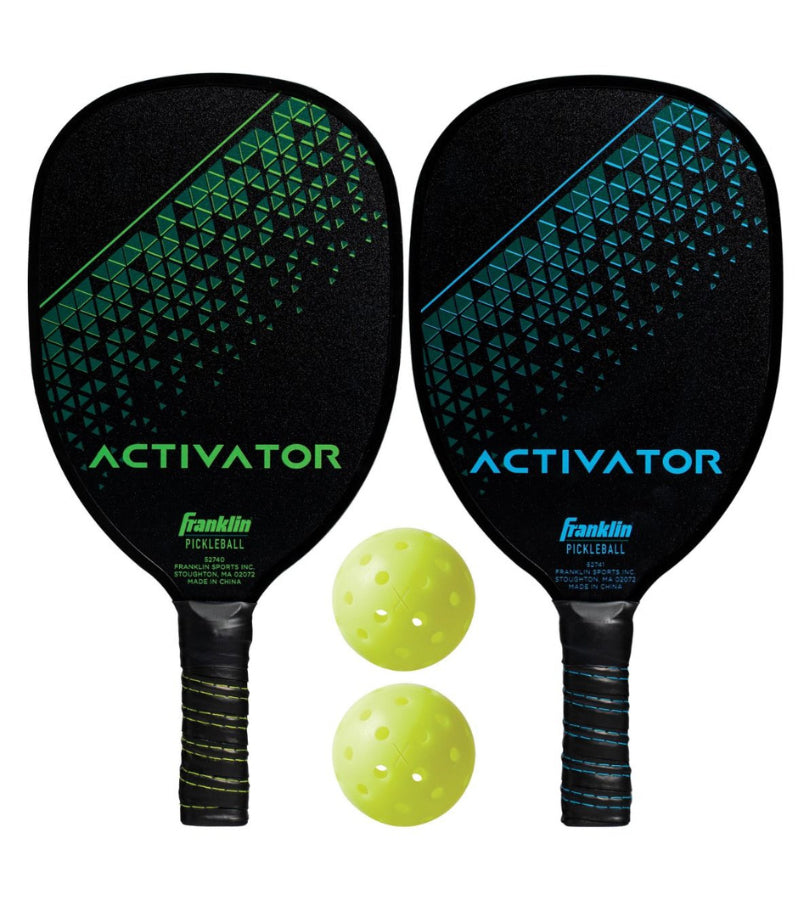 Franklin Activator Wooden Pickleball Paddle
Founded in 1946, Franklin Sports is a renowned brand synonymous with sports enthusiasts and professionals across the globe. Pioneered by brothers Irving and Sydney Franklin, the company began its journey with a focus on sporting goods that set the standard for quality and durability.
The Franklin Activator Wooden Pickleball Paddle is for the players who are looking to not only get involved in the best game of the world, but to be at their very best. The Franklin Activator Pickleball Paddle is available in blue, green, and the option to purchase a set with two paddles. Franklin has done everything they can for you to have all you need to hit the courts, as soon as this item arrives to you.
This Franklin pickleball paddle has a strong 7 ply wooden core design, which creates a strong base for durability. Two X-40 balls come with this purchase. The comfort grip is for superier grip ability and paddling to leave you playing for hours on top of hours.
Franklin Activator Wooden Pickleball Paddle Features:
USA PICKLEBALL APPROVED: This paddle is approved for tournament play by USA Pickleball (USAPA)
Two X-40 balls come with this purchase.
Comfort Grip allows you to keep your hands in the game all day long. Non-slip grip handle
Premium Construction is engineered with a 7 ply wooden structure surface for accuracy and powerful shot making
Weight: 9.5 oz. – 10.5 oz
Width: 8 in
Paddle length: 16 in
Handle length: 4.75 in