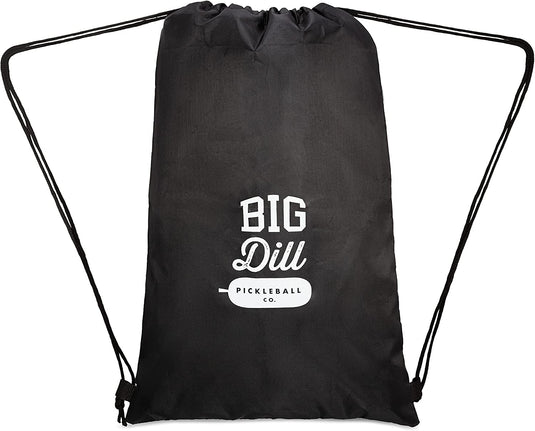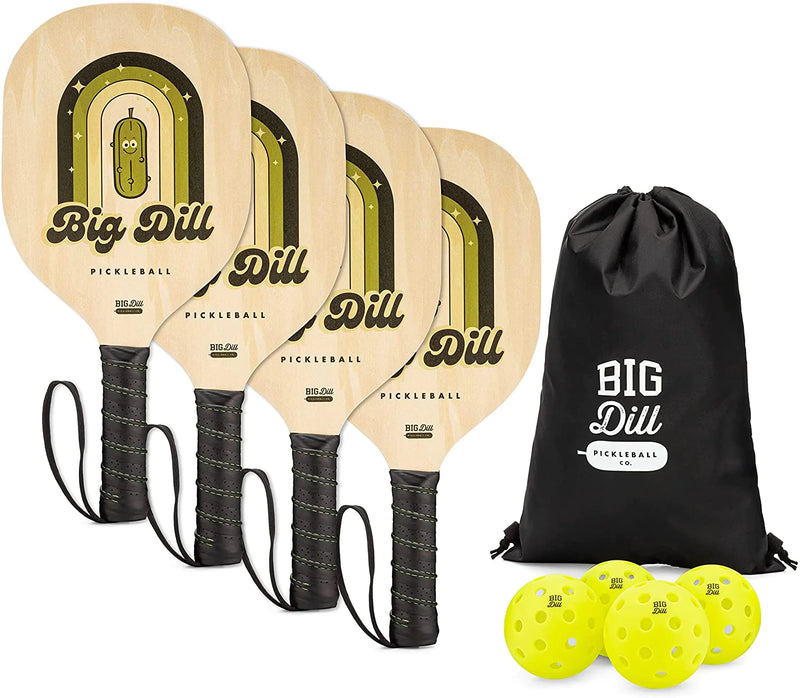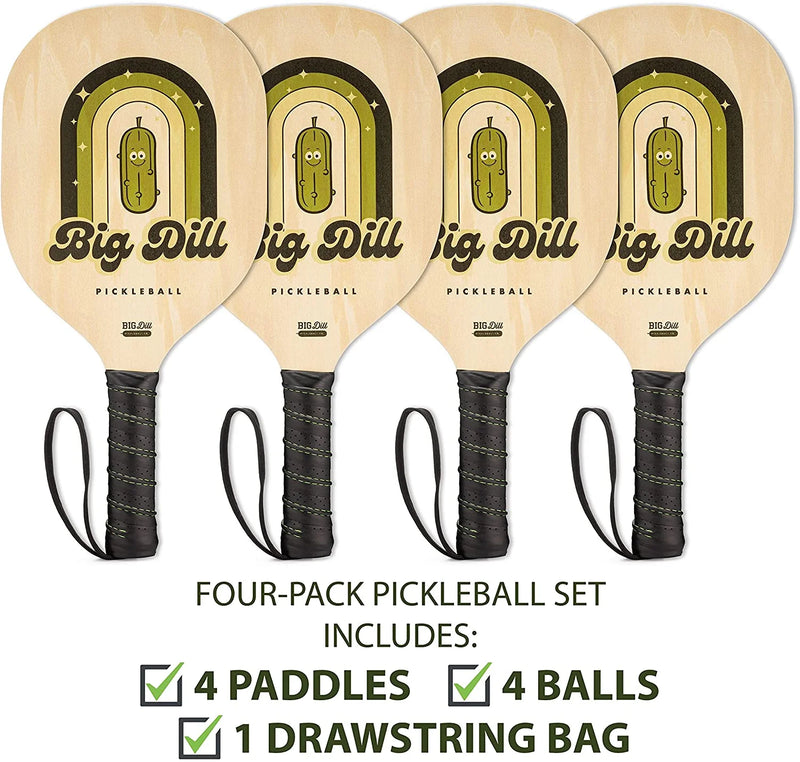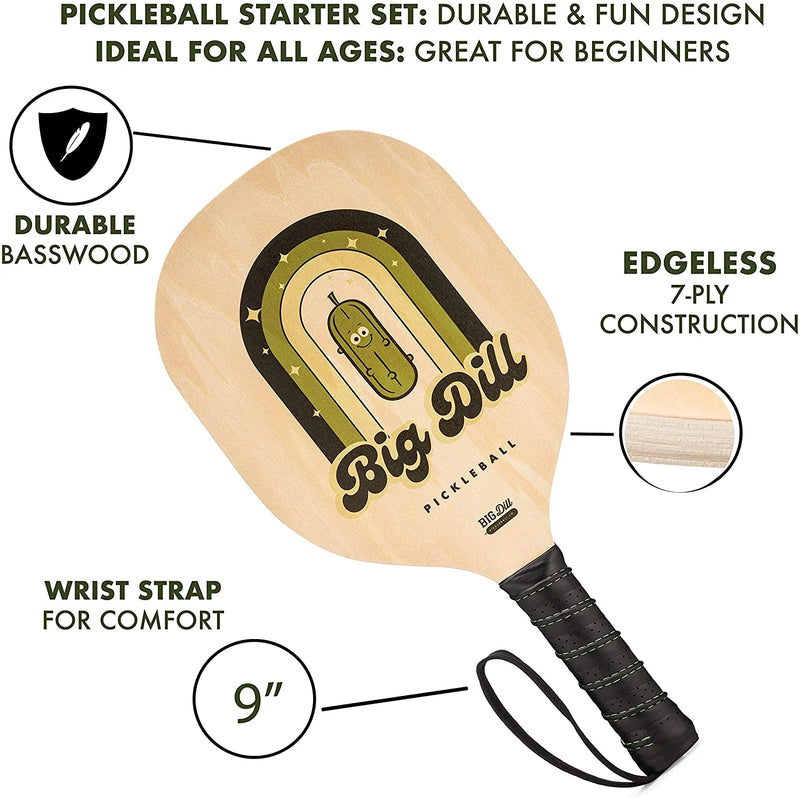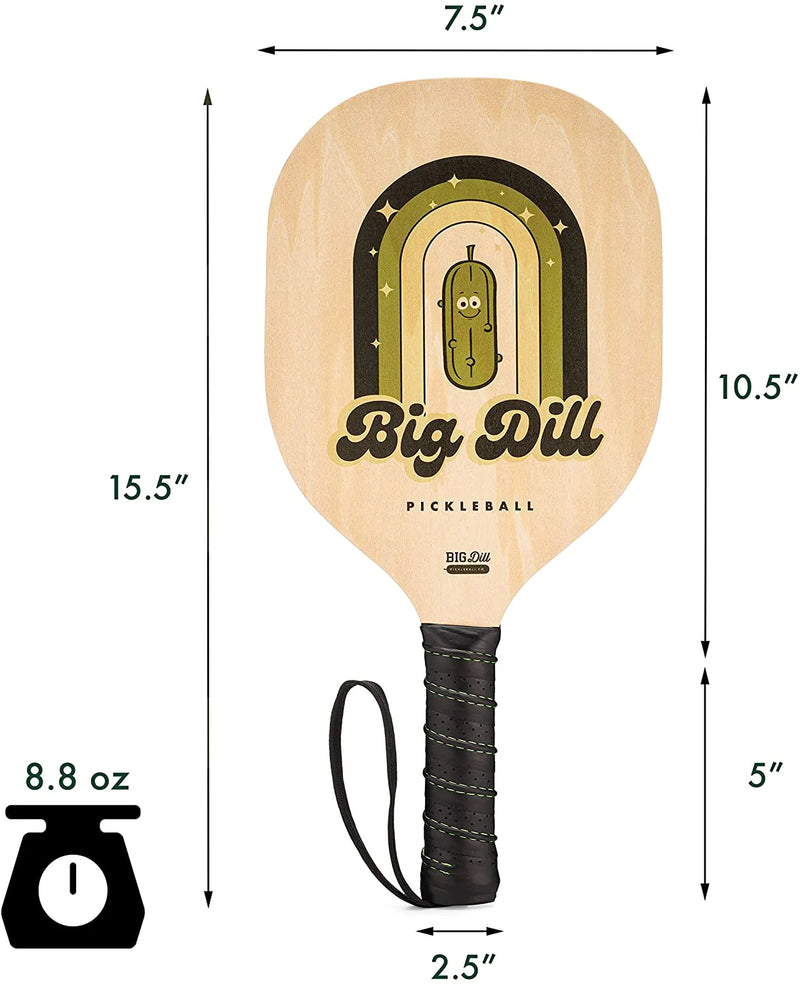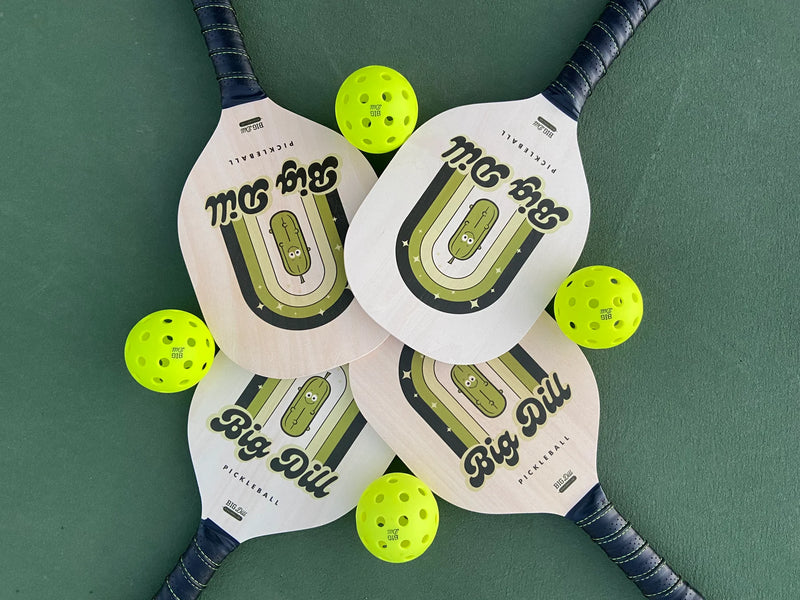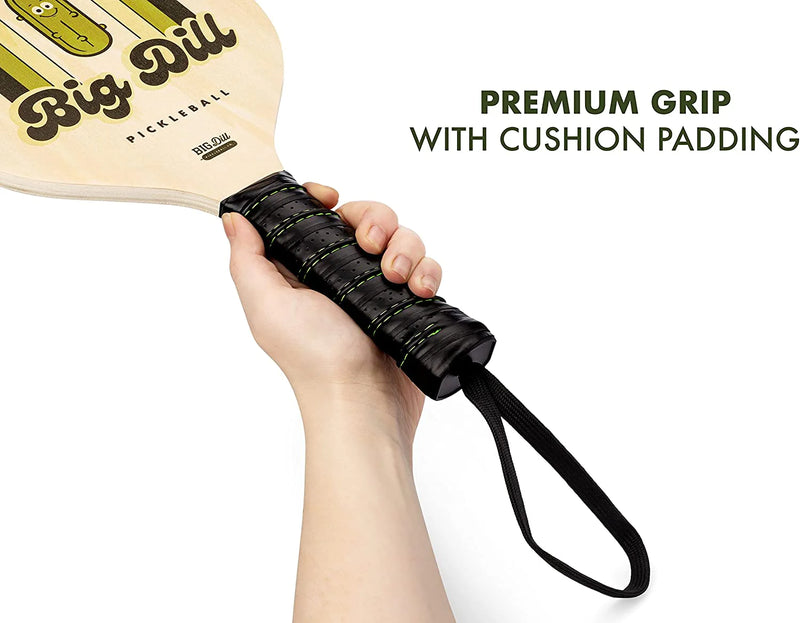 Big Dill Superstar Wooden Pickleball Paddle Set
Big Dill Pickleball began it's journey in 2020 and they have not looked back since. Although their journey began in 2020, it really began over 15+ years ago, as they began playing the game as a child. Big Dill Pickleball Co. is one of the most unique pickleball brands in the world. The Big Dill Pickleball Paddles are a customer favorite here at Pickle Ballers Hub and we understand why.
The Big Dill Superstar Wooden Pickleball Paddle Set comes with 4 Paddles, 4 Balls, and a bag. When it comes to setting yourself up for success on the pickleball court, the Big Dill Wooden Pickleball Paddle will be there for you.
Features:
Wooden Paddle: This wooden paddle is designed with a beautiful wood style and comes in a unique style.
Includes 1 Draw String Bag: 1 Draw String Bag is there to store your paddles and balls.
PADDLE CONSTRUCTION: Basswood is durable and a wrist strap for comfort. The edgeless 7-ply wooden construction.
Dimensions:
Paddle Length: 15.5"
Paddle Width: 7.5"
Handle Length: 5"
Handle Width: 2.5"
Weight:  8.8 oz