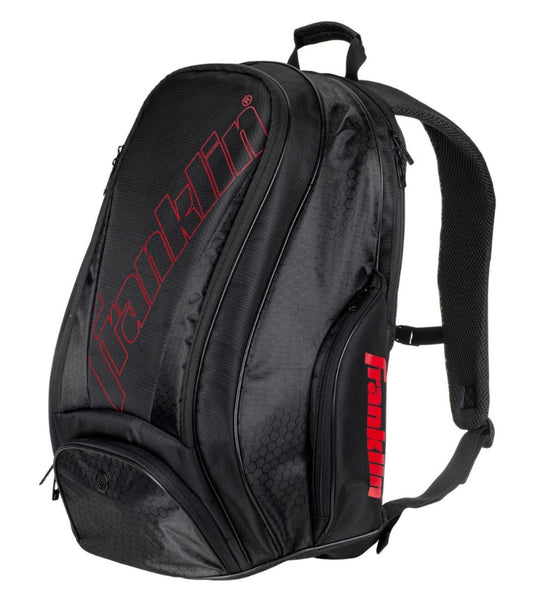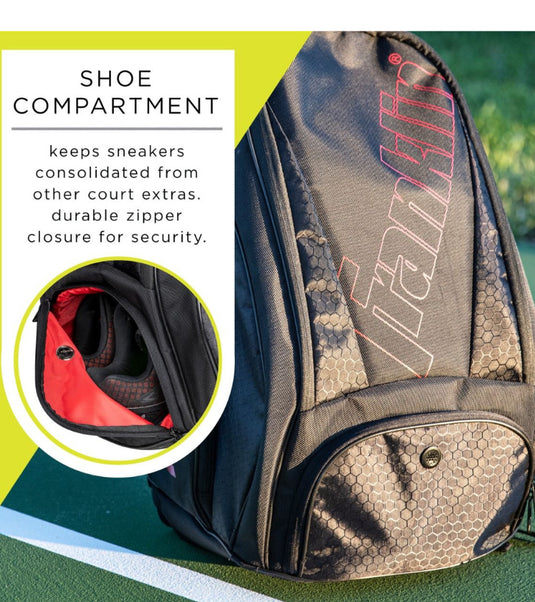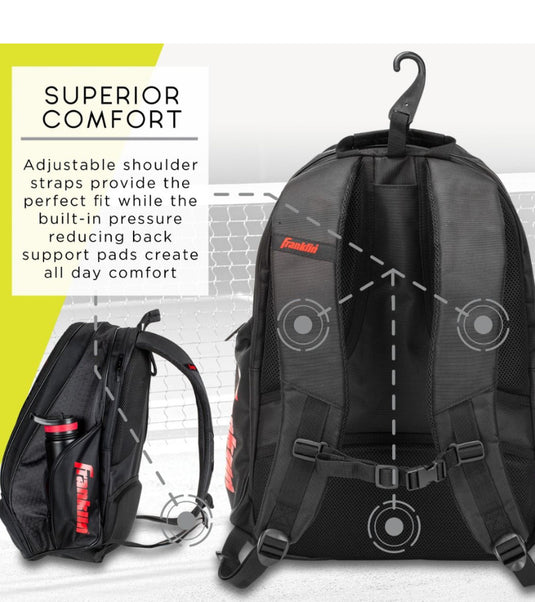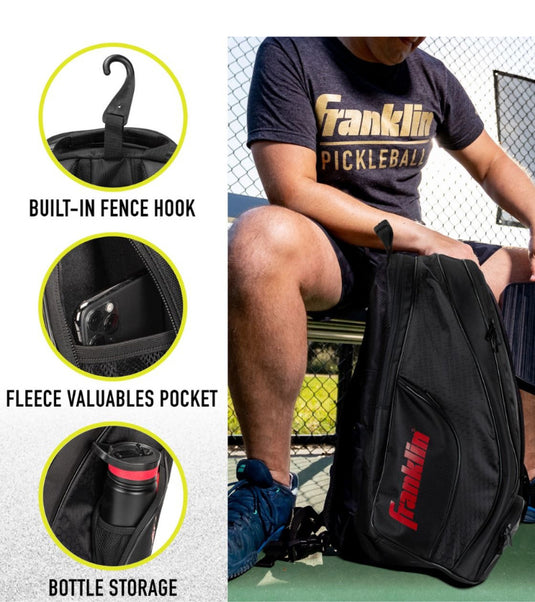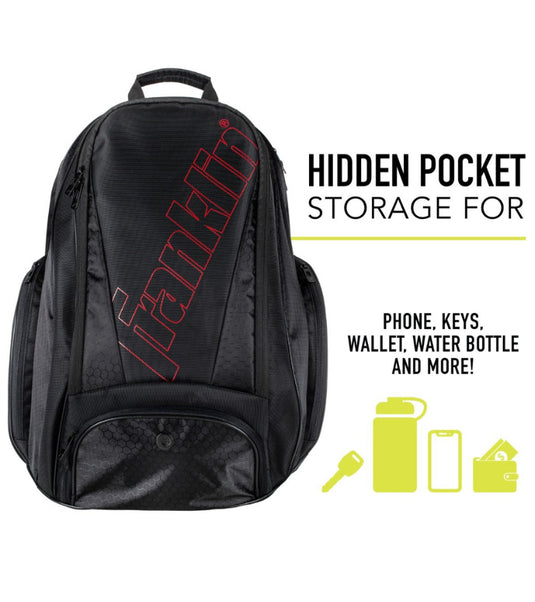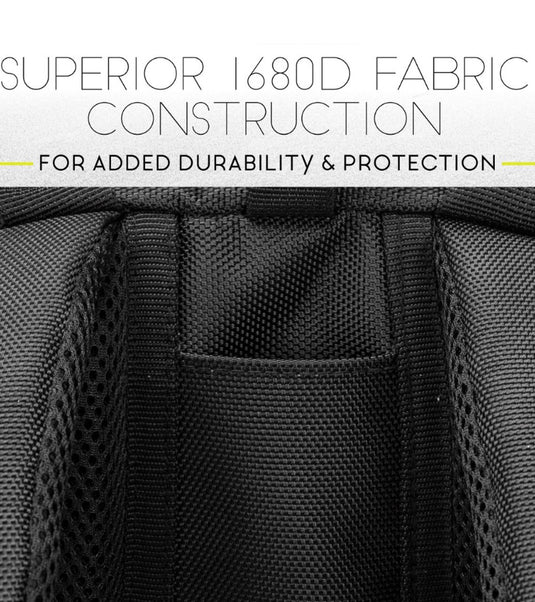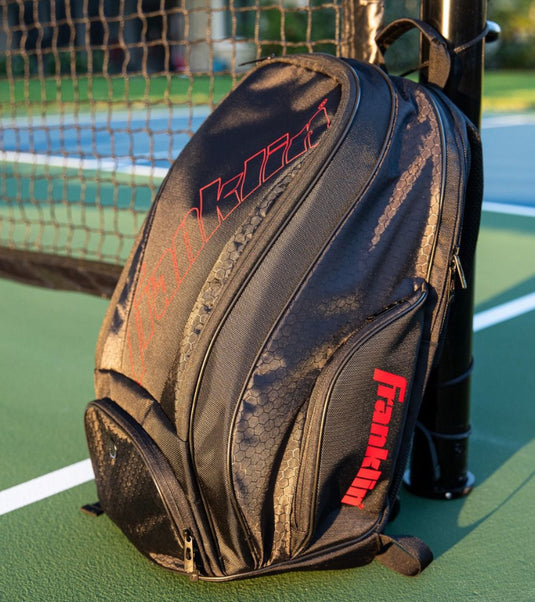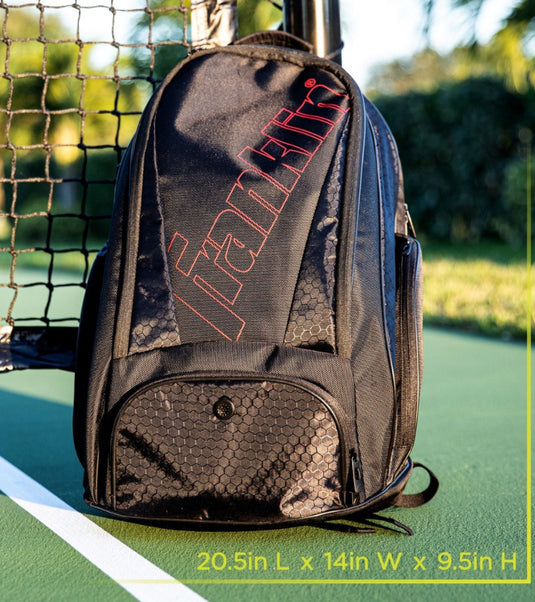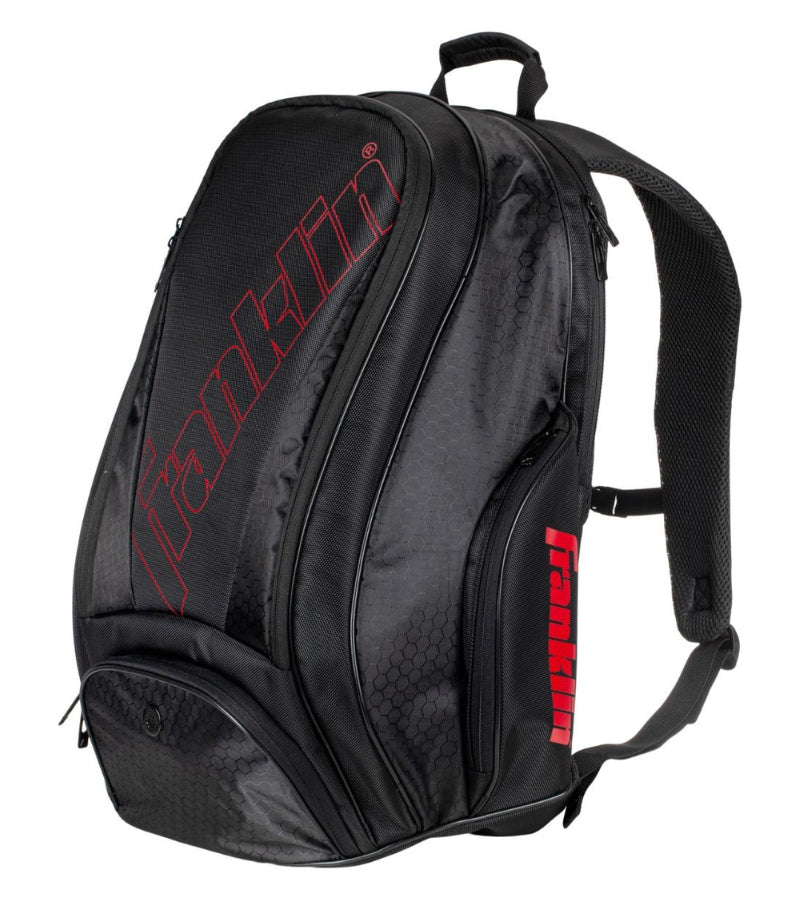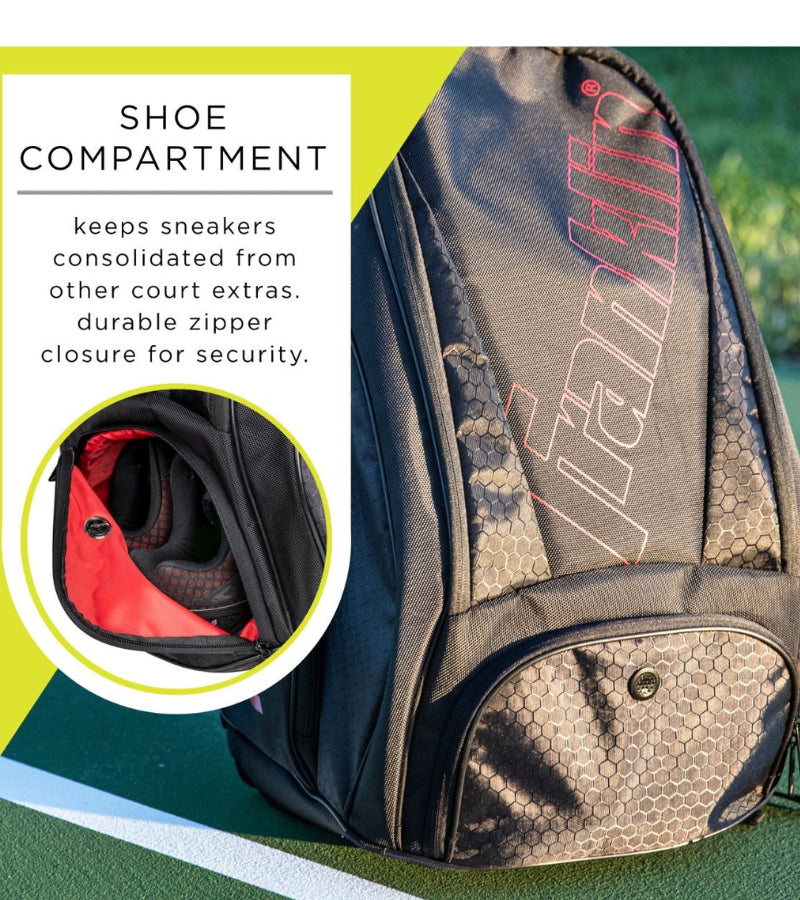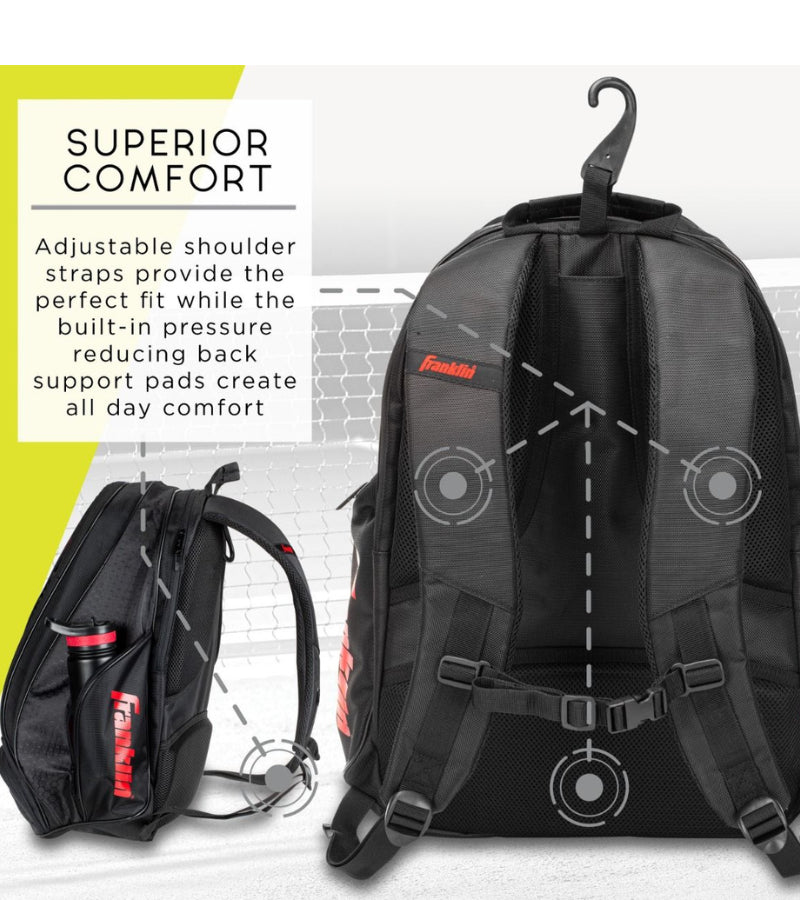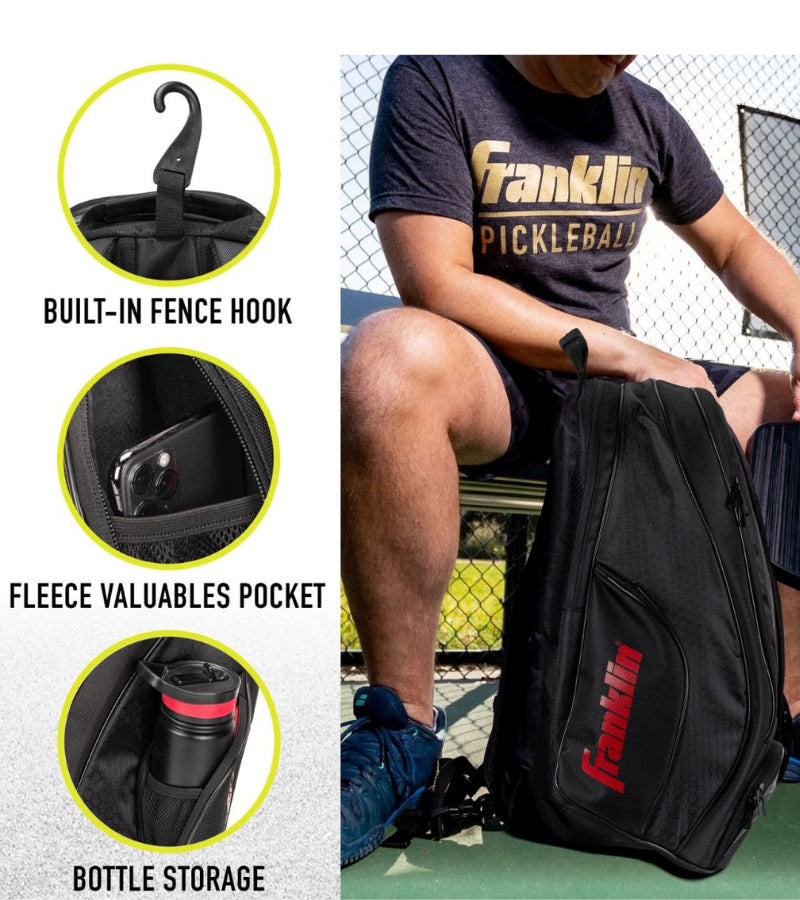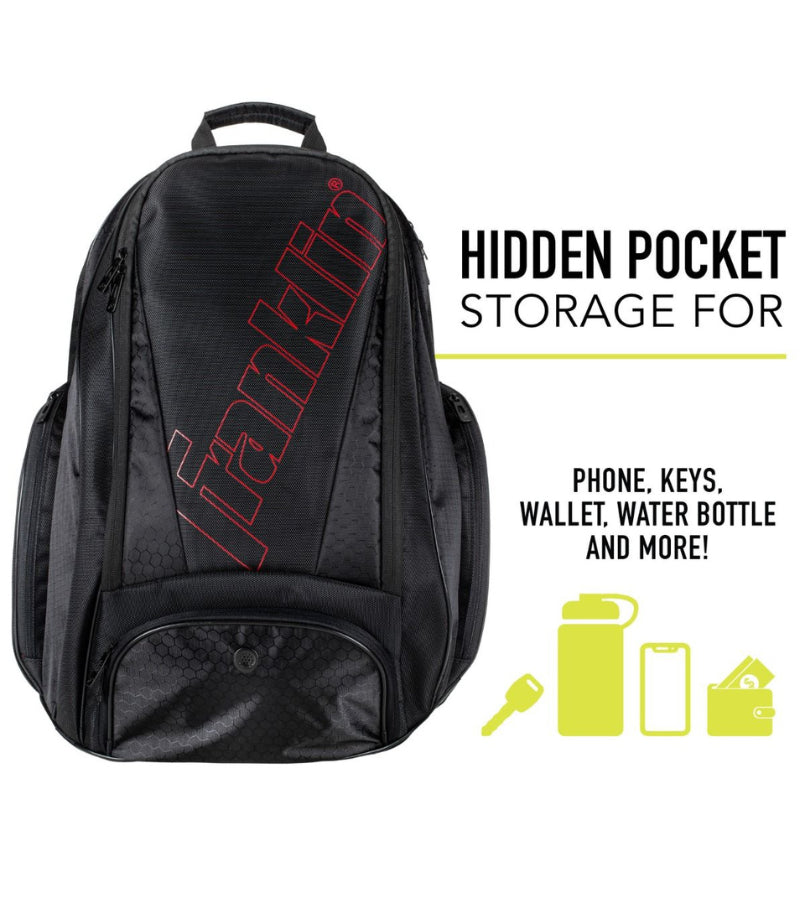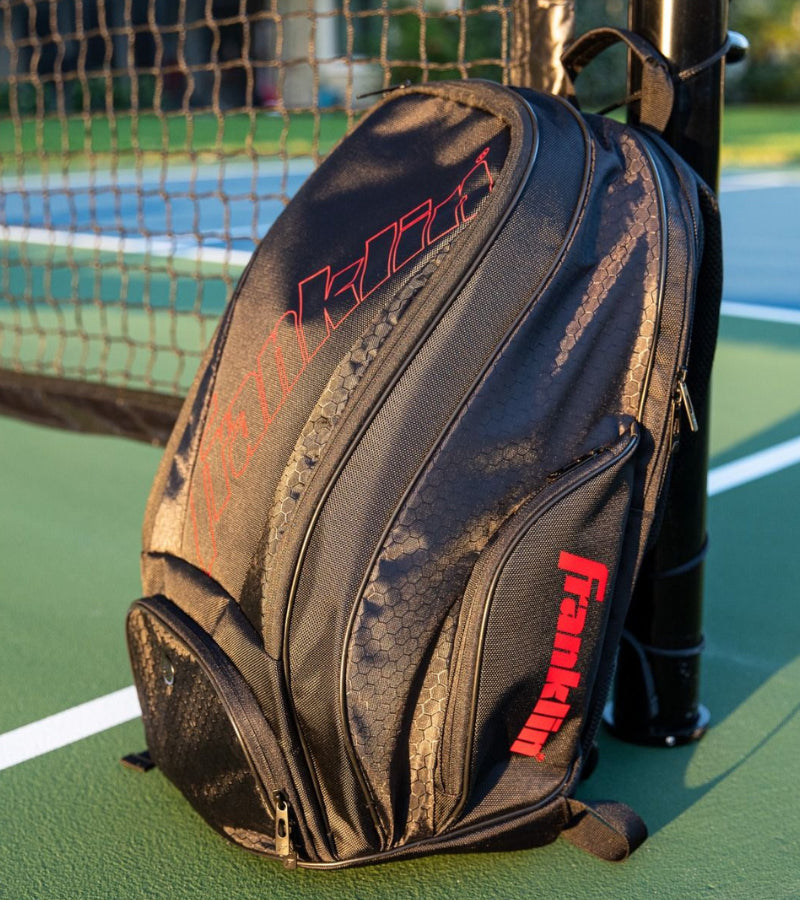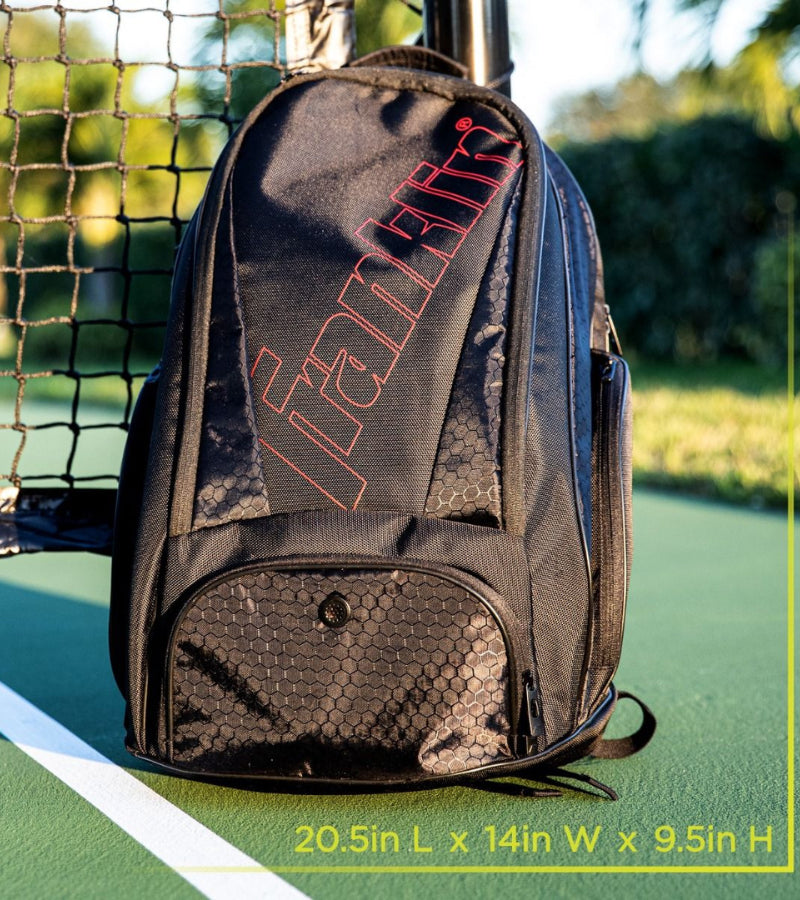 Franklin Deluxe Competition Pro Pickleball Backpack Red
Founded in 1946, Franklin Sports is a renowned brand synonymous with sports enthusiasts and professionals across the globe. Pioneered by brothers Irving and Sydney Franklin, the company began its journey with a focus on sporting goods that set the standard for quality and durability.
The Franklin Pro Pickleball Backpack is a must have, we couldn't be more thrilled to offer such an incredible pickleball bag. When it comes to a pickleball backpack, Franklin is leading by example, as this Franklin Bag is the official bag of the US Open! The pickleball pro backpack offers more space for your paddles, balls, personal belongings, shoes, and anything else you could need. A bag should be comfortable, there's nothing worse than a bag that digs into you and leaves you feeling like overwhelmed.
This pickleball backpack features external storage for 1 paddle and 1 water bottle, allowing you to carry your gear when you needed it most. The interior of this backpack has a spacious construction so you can bring everything you need with you. Zipper pockets allow you to make sure that you nothing is lost or falls out of your bag. The padded shoulder straps allow for extreme comfort and support. Fleece lined pockets to protect your expensive items. A built in fence hook.
Franklin Deluxe Competition Pro Pickleball Backpack Red Features:
The Pro bag features more storage and room for your belongings
Designed by the pros, making this bag miles ahead of any other pickleball backpack
Fence hook allows you to hang up your bag on the fence.
Built in adjustable straps
Fleece pocket allows you to protect your expensive items from scratches.
Reducing back support
20.5 in L X 14 in W X 9.5 in H