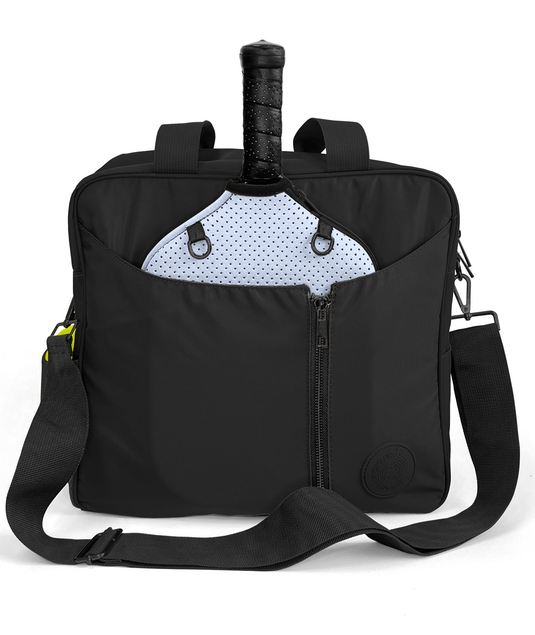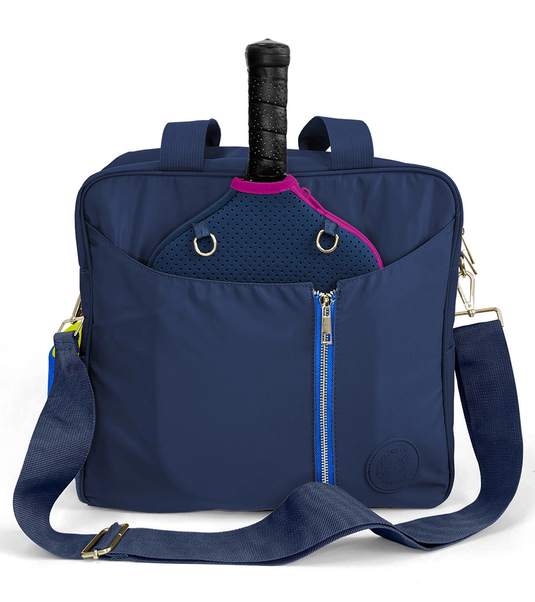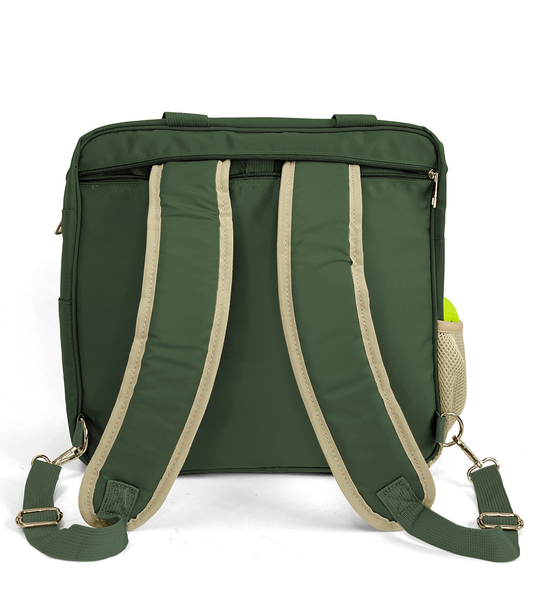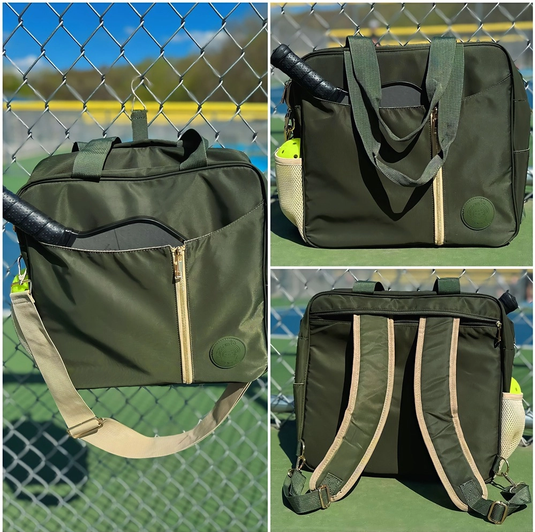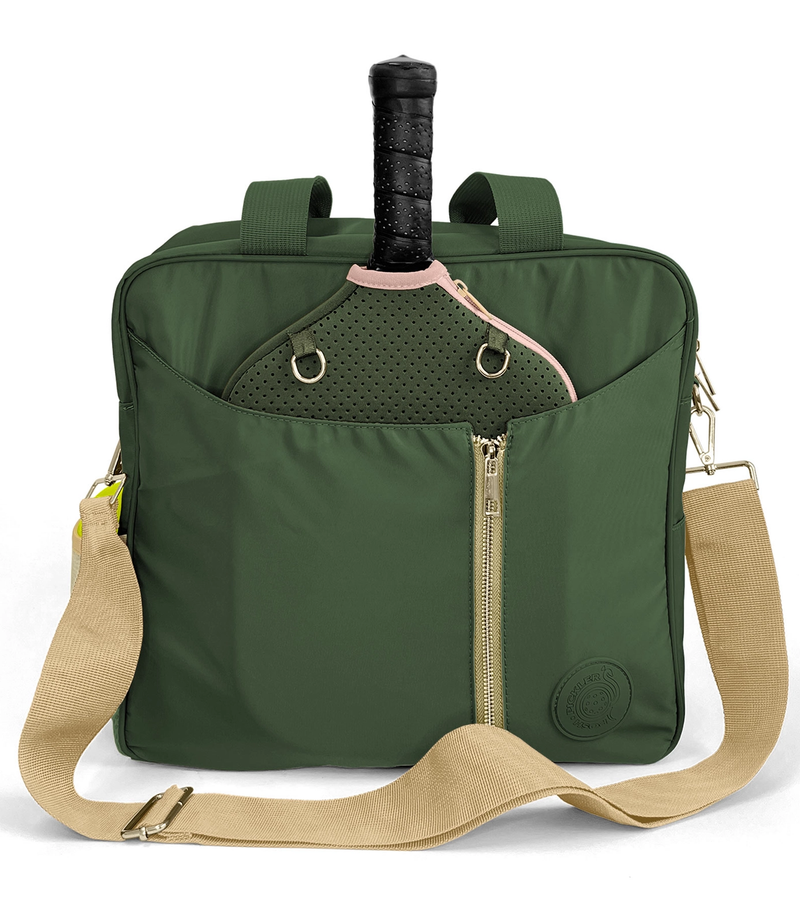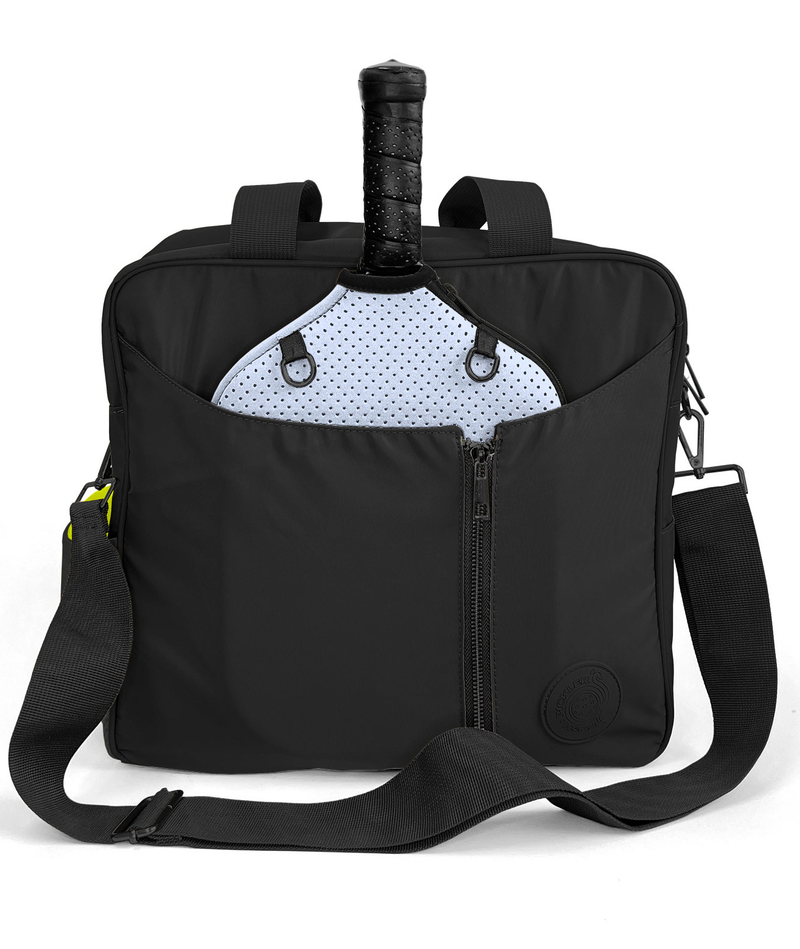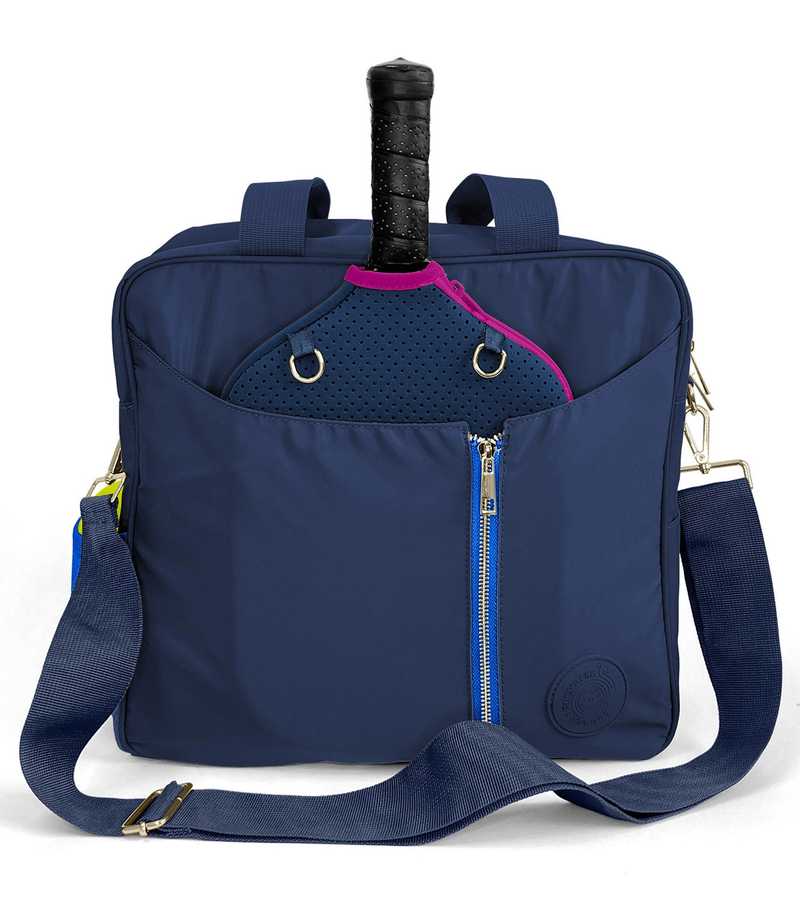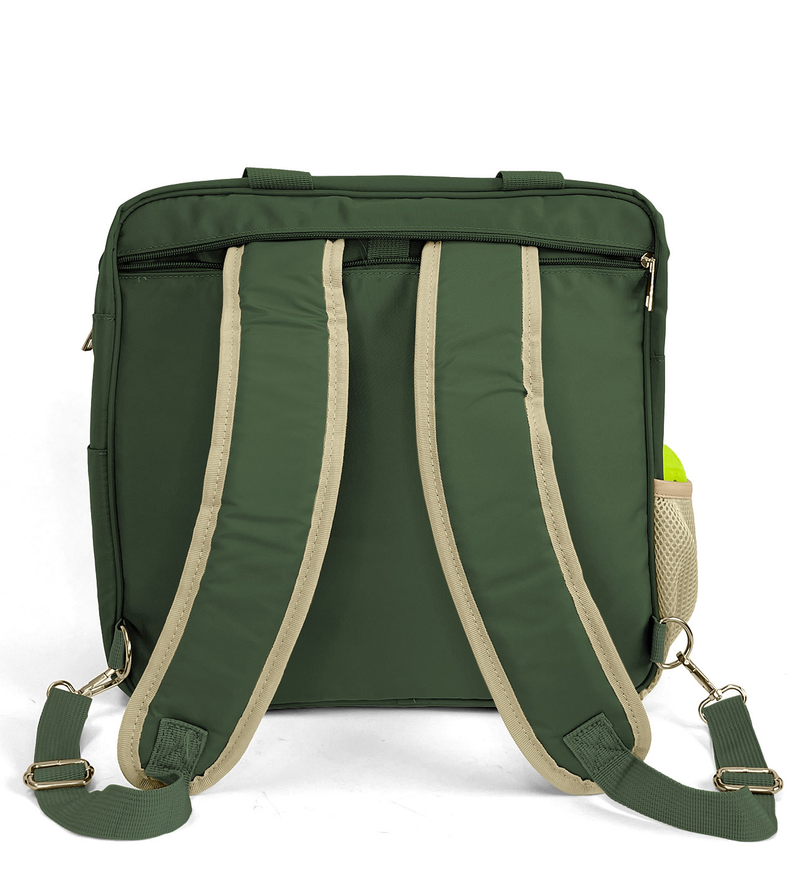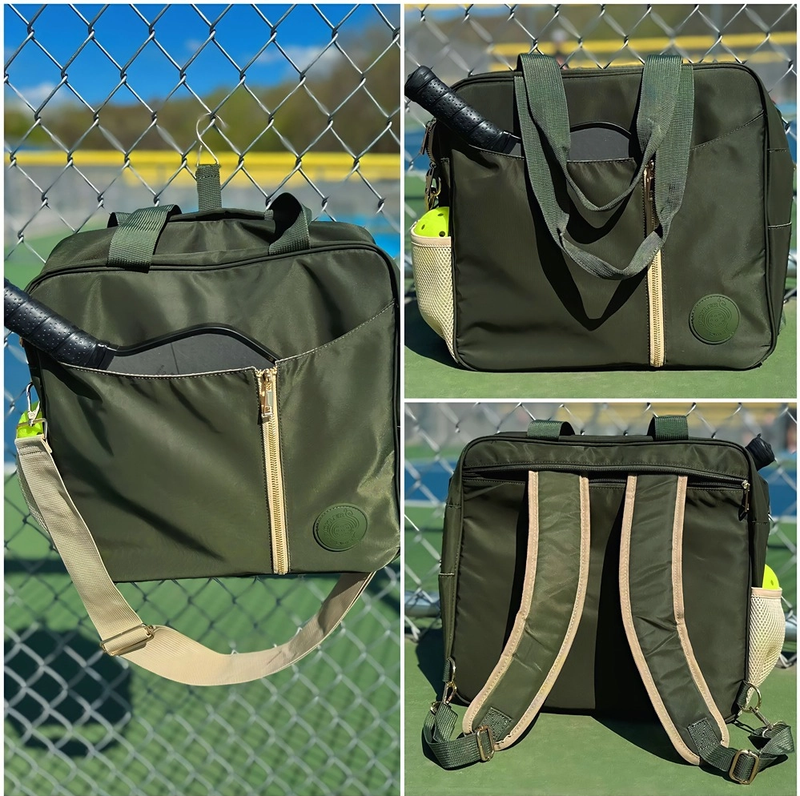 3 in 1 Pickleball Bag - Tote, Backpack, Crossbody
This versatile bag is the perfect gift for any pickleball enthusiast, making it the must-have Pickleball accessory. Featuring a unique design, this bag can be used as a tote, crossbody, or backpack, providing unparalleled versatility for any situation. Cooler Pouch: Stay cool and refreshed during long games with our built-in cooler pouch. Perfect for keeping your drinks and snacks chilled and ready to enjoy whenever you need a quick break. Removable Shoe Bag: Keep your shoes separate and organized with our removable shoe bag.
With the capacity to hold two paddles and ample storage pockets, you'll never have to worry about leaving any of your gear behind. Plus, the bag conveniently clips onto the fence, so you can keep your gear within reach and easily accessible. Functional yet sports a fashionable and trendy design your customers will love.
Available in green, blue and black.