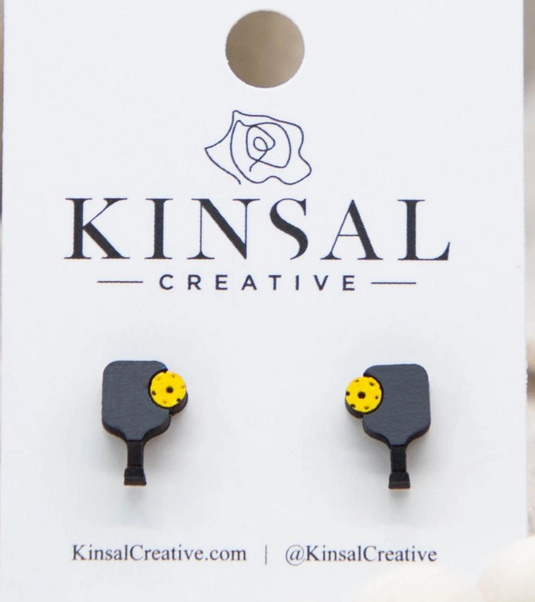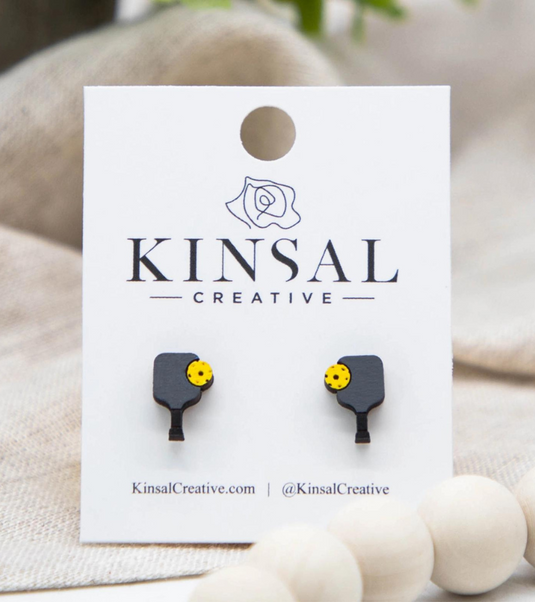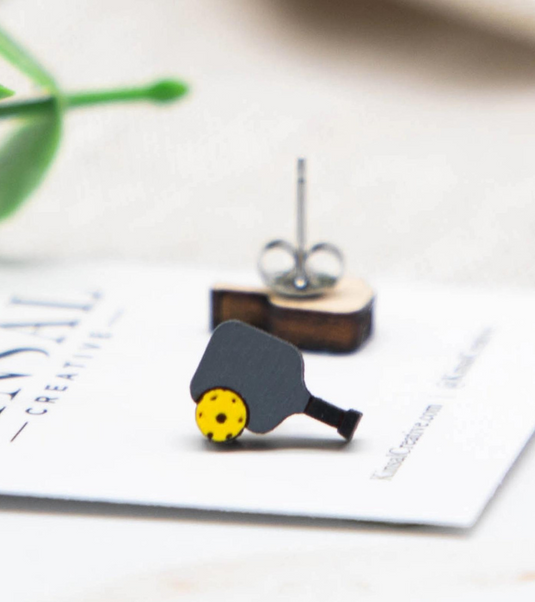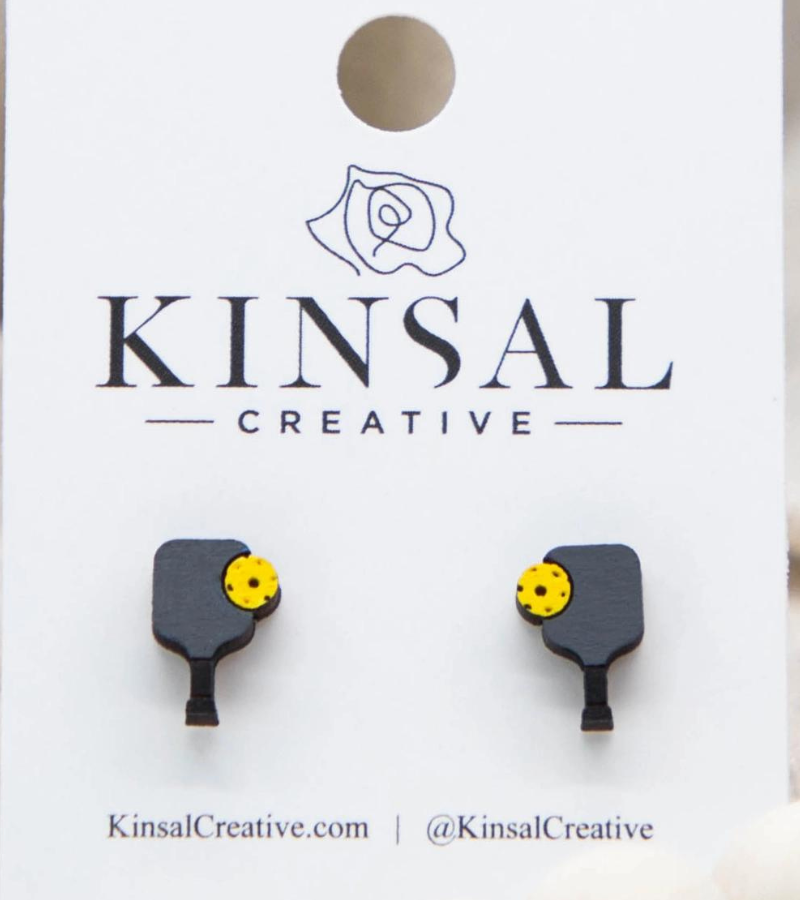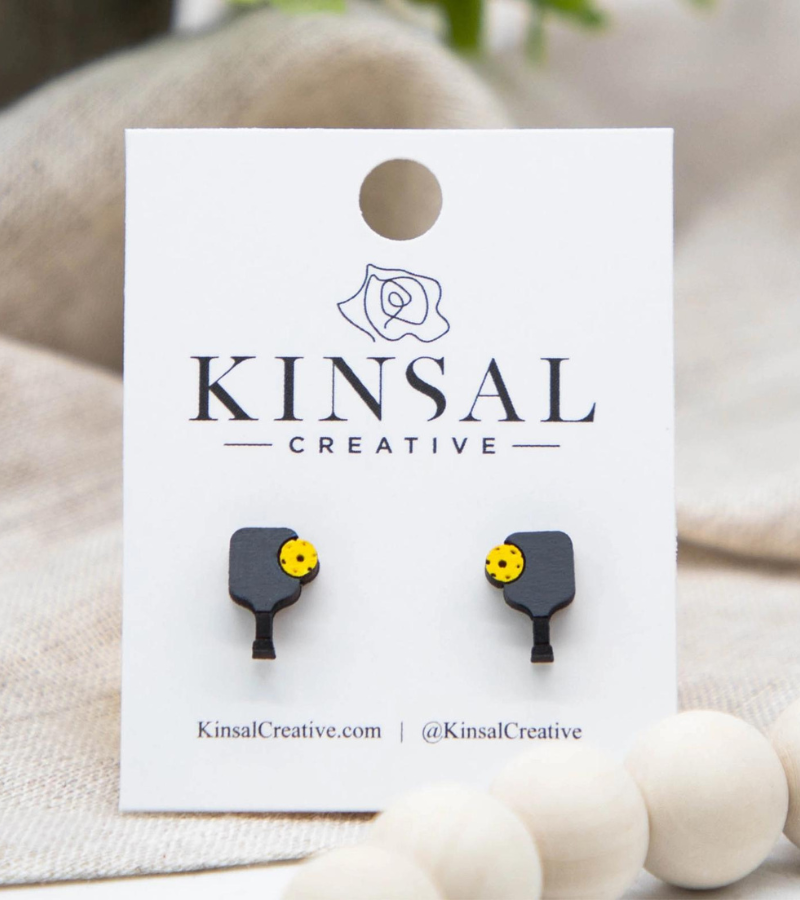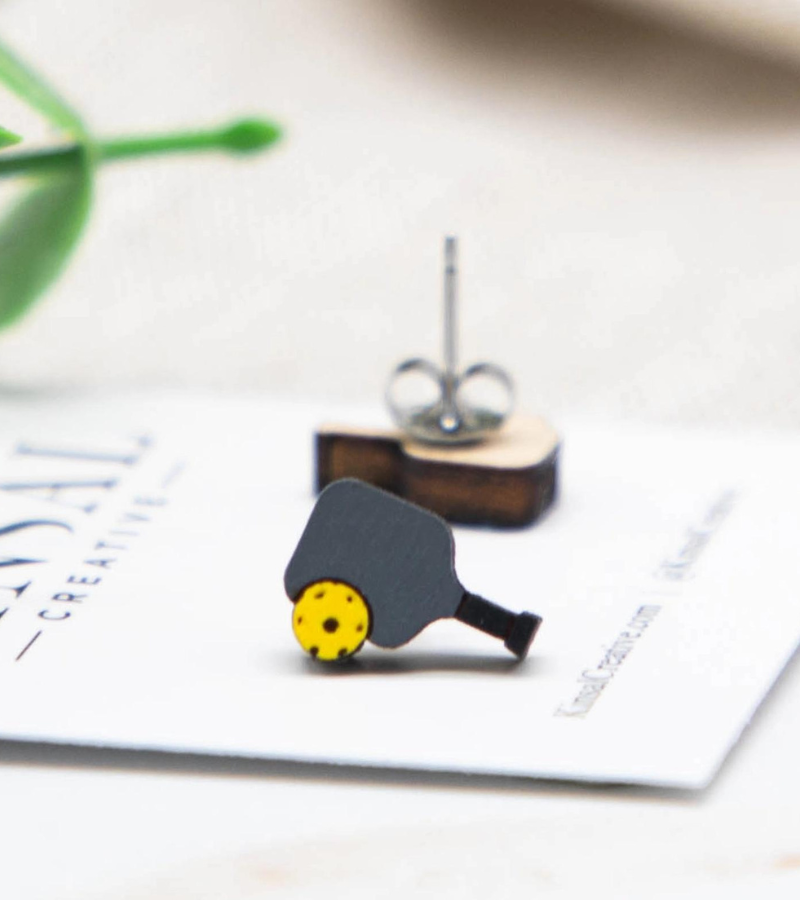 Wooden Pickleball Stud Earrings
These wooden Pickleball Stud Earrings are so adorable!! They are 10mm Wood Stud Earrings featuring a yellow pickleball and a dark grey paddle. The settings are made with lead free stainless steel and nickel.  These handmade pickleball earrings are designed and created with laser-cut wood and stainless steel.
They might vary slightly from the product picture due to being 100% handmade. Due to the variations in materials and monitors, shades, textures and patterns may vary slightly, and we do not guarantee that what you see accurately portrays the color or pattern of each item. Although extremely rare, some people are allergic to the metals and finishes commonly used in making jewelry. It is the responsibility of the consumer to be aware of any allergies he or she may have to metals or the oxidation applied to metals prior to making a purchase.