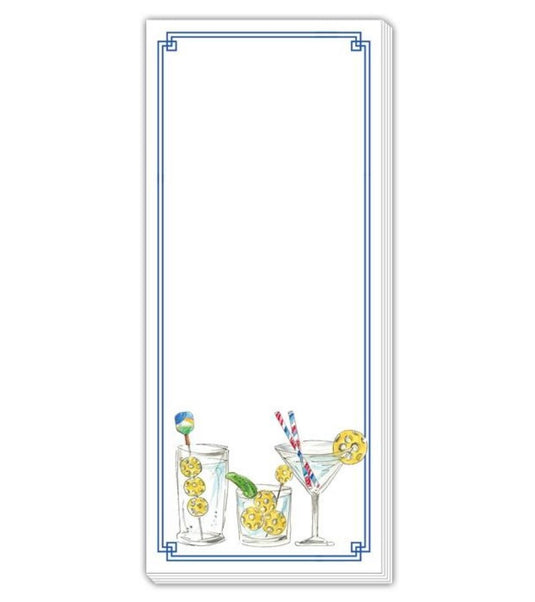 Pickleball Cocktails Skinny Note Pad

Made in the USA!
The skinny list pad is slim and trim for the list-making maven. Shopping List, Market List or Scratch Pad - this size is perfect for the longest lists. Features three pickleball cocktails: a martini, pickleball swizzle stick and the original pickleball cocktail.
Features:
40 text-weight sheets

Size: 3.5 x 8.5"