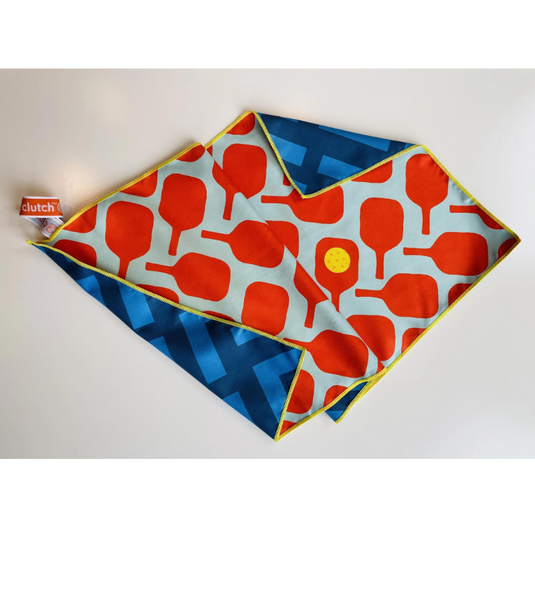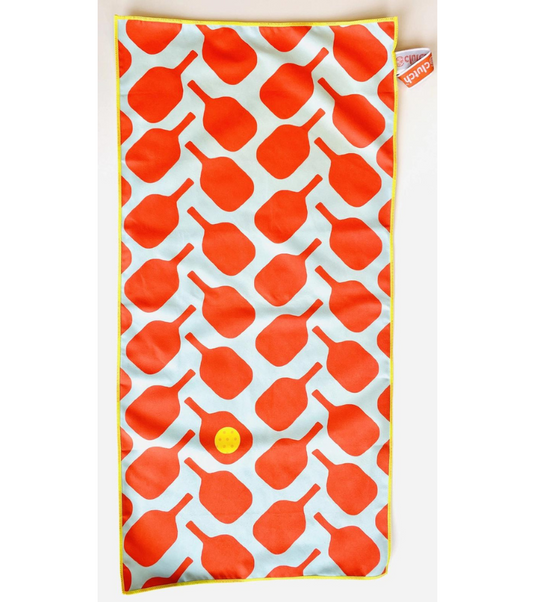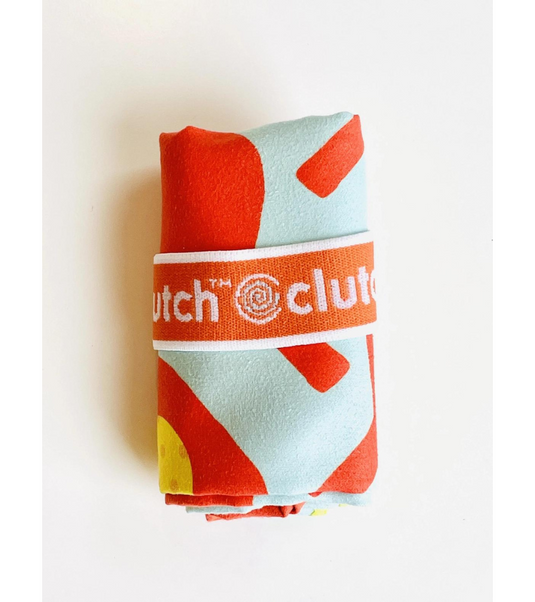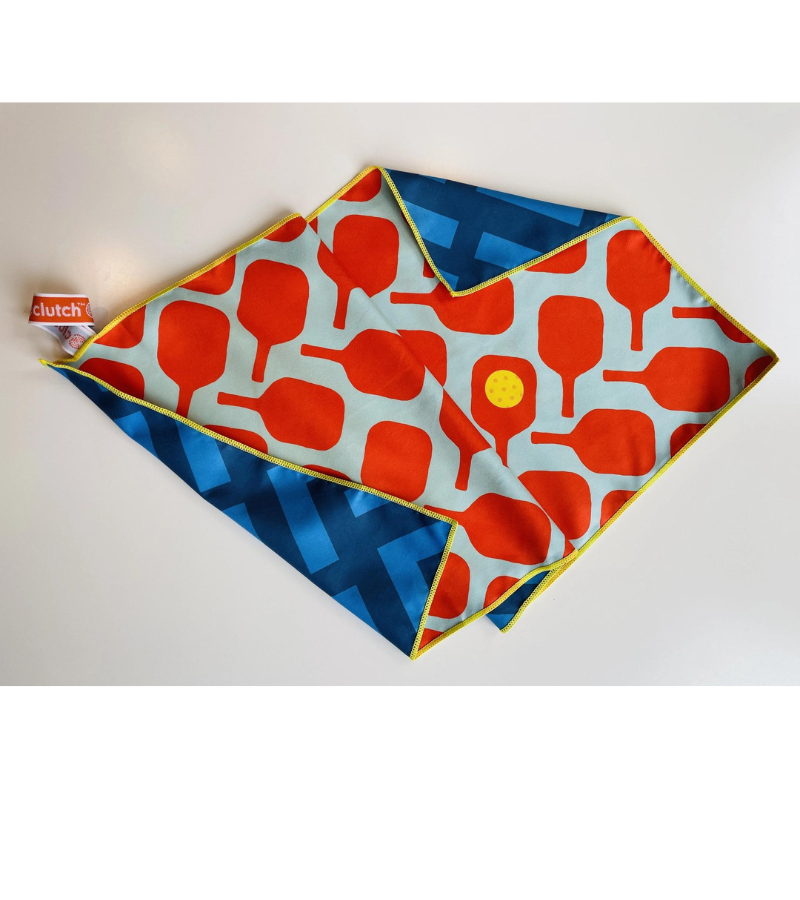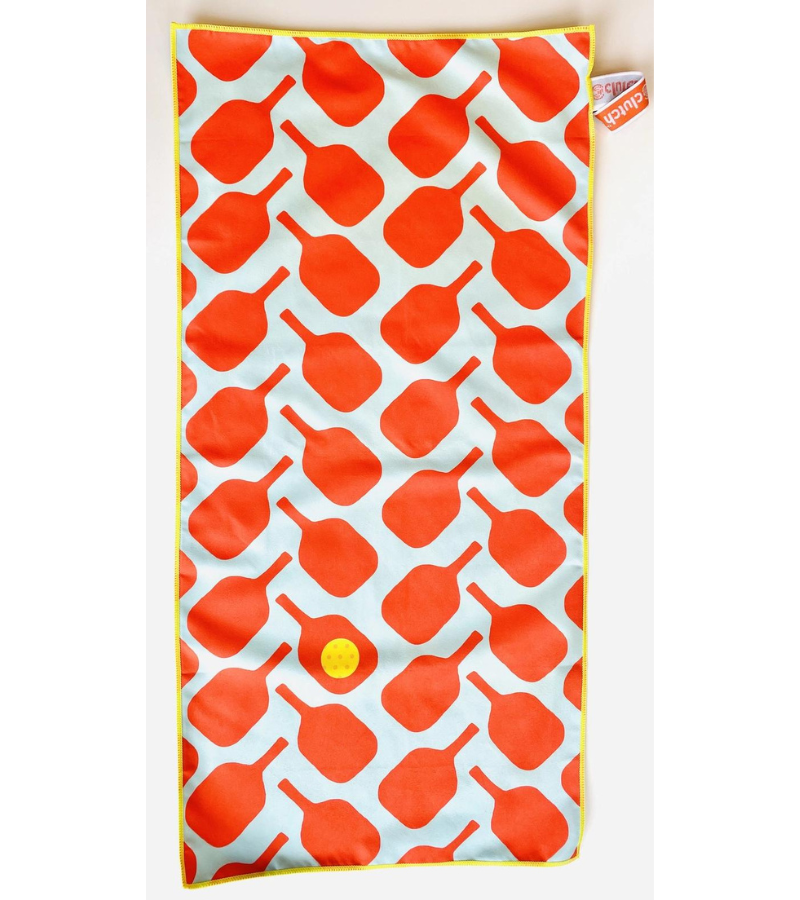 Orange and Blue Microfiber Pickleball Towel 15" x 30"
When you can't get enough pickleball, you need a towel that can't get enough pickleball paddles! A bright single yellow ball pops off of the verdant background, peppered with vibrant orange pickleball paddles. Super-absorbent, quick-drying and ultra-compact, our pickleball towel saves space in your gear bag and has a soft, suede-like feel.
Clutch Towels are made from soft & smooth microfiber that is super absorbent, quick drying and mildew and odor resistant. Some happiness definitely comes from how easy our towels are to pack because they fold down small and have the unique attached elastic band that keeps them neatly folded together. It is made from 50% recycled water bottles and is Okeo-Tex 100 Certified - a great way to show off your unique style on the court! Reverses to our signature blue on blue pattern. Dimensions: 15" x 30"